A federal judge has handed down a ruling that effectively acquits five of 31 scientists and researchers accused of corruption by the federal Attorney General's Office (FGR).
The FGR alleged in 2021 that scientists and researchers who who were formerly employed by the National Council of Science and Technology (Conacyt) embezzled public money, carried out operations with resources of illicit origin, engaged in organized crime and made illicit use of their positions.
The allegations center on 244 million pesos (US $13 million at today's exchange rate) the Scientific and Technological Advisory Forum, an autonomous government body, received from Conacyt during the 2012–18 government led by former president Enrique Peña Nieto.
In September 2021, National Autonomous University rector Enrique Graue described the charges against the academics as "inconceivable" and "nonsense," while a petition on the website change.org that attracted over 50,000 signatures demanded "the end of persecution due to ideological and political positions against distinguished members of the Mexican scientific community."
Earlier this month, a México state-based federal judge ordered the closure of cases against Julia Tagüeña, José Franco, Gabriela Dutrénit, Teresa de León Zamora and Marcial Bonilla.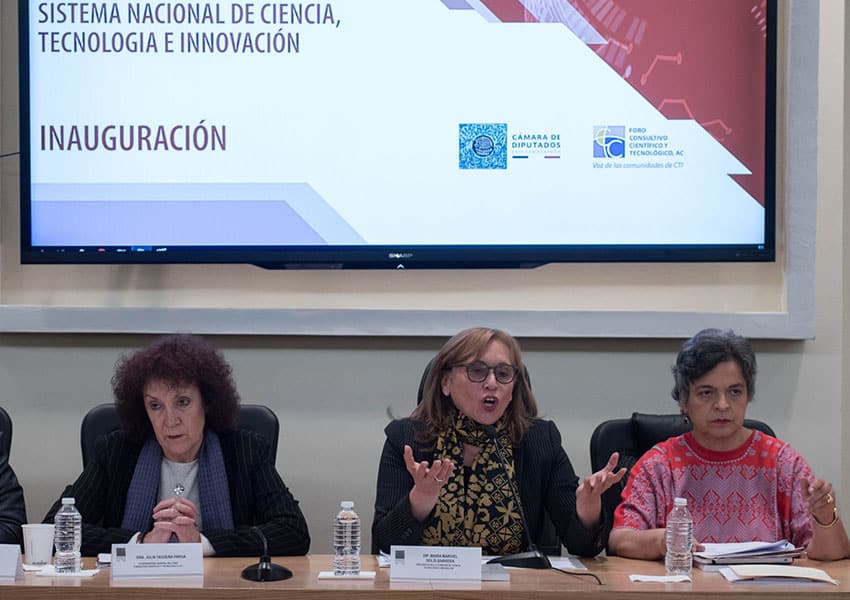 Judge Gregorio Salazar Hernández delivered a sobreseimiento (stay or nolle prosequi) ruling, apparently due to a lack of evidence against the five academics.
Lawyers for the absolved academics said in a statement that the ruling "permanently puts an end" to their "persecution" by federal authorities.
The lawyers, from the Mexico City firm Del Río y Moreno de Leija, also said that the Jan. 13 ruling prevents the FGR from re-accusing the academics of the same crimes.
They noted that the same judge that dismissed the case against the five academics rejected a 2021 request from the FGR for warrants to be issued for the arrest of the 31 scientists and researchers it accused of corruption.
The initial complaint against the academics was filed by current Conacyt director María Elena Álvarez-Buylla.
Alberto del Río Azuara, a lawyer with Del Río y Moreno de Leija, asserted that the FGR "acted hastily" against the academics, "perhaps with information that the complainant provided to it."
"… The FGR's request for arrest warrants was overkill," he told the El País newspaper.
Among the 26 scientists and researchers who remain accused of corruption is Enrique Cabrero, director of Conacyt between 2013 and 2018.
With reports from El País, El Universal and La Jornada