The Chinese government has flatly denied that illicit fentanyl is sent to Mexico from China, contradicting a claim made by President López Obrador earlier this week. 
On Tuesday, López Obrador revealed that he wrote to Chinese President Xi Jinping to seek his support in the fight against the synthetic opioid responsible for a spike in drug overdoses in the United States.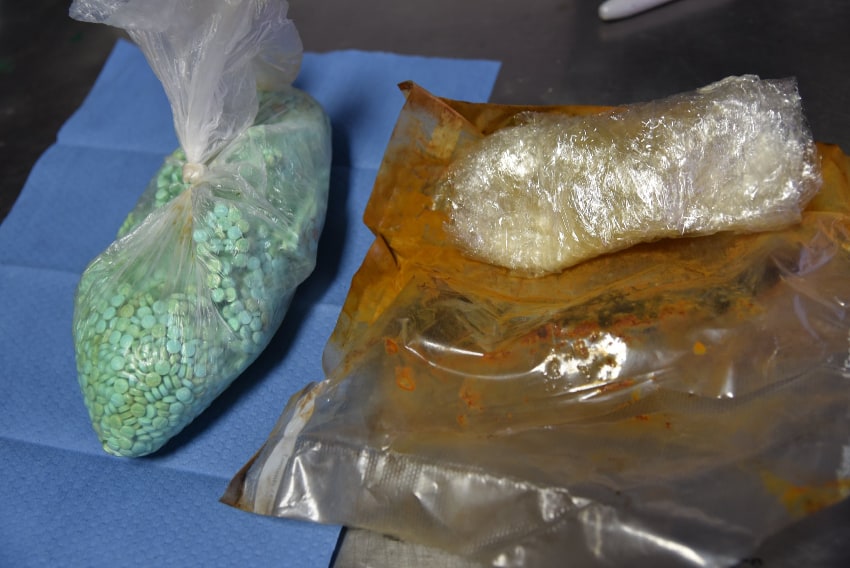 "According to the information available," fentanyl is made in Asia and "sold freely" for export to Canada, the United States and Mexico," he wrote.   
López Obrador told Xi that any information China can provide about who fentanyl is being sent to, the quantities being shipped, the vessels used to transport the drug and when and where shipments will arrive in Mexico from China would be "invaluable" as it would allow Mexican authorities to have "greater control" over the entry of illegal shipments of the opioid.  
Asked about the Mexican president's letter at a press briefing on Thursday, Chinese Foreign Ministry spokesperson Mao Ning declared that "there is no such thing as illegal trafficking of fentanyl between China and Mexico." 
According to an official English-language transcript of the press conference, Mao said that "China has not been notified by Mexico on the seizure of scheduled fentanyl precursors from China."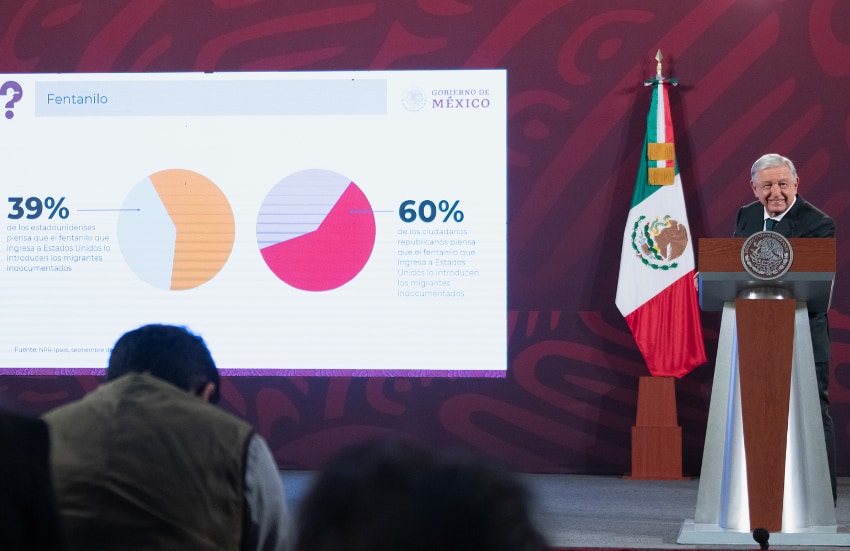 She also said that China and Mexico "have a smooth channel of counternarcotics cooperation and the competent authorities of the two countries maintain sound communication." 
China has played a "responsible" role in responding to the global drug problem, and is "ready to enhance international counternarcotics law enforcement cooperation under the UN conventions on drug control" and "strengthen bilateral counternarcotics cooperation with other countries including Mexico," Mao said.  
She lashed out at the United States, saying that the problem of fentanyl abuse is "completely made in the USA."
"The U.S. needs to face up to its own problems [and] take more substantial measures to strengthen domestic regulation and reduce demand," Mao said.
"… China firmly supports Mexico in defending independence and autonomy and opposing foreign interference, and calls on [the] relevant country to stop hegemonic practices against Mexico. At the same time, we hope the Mexican side will also take stronger counternarcotics actions."
The Mexican government has been criticized by some U.S. Republican Party lawmakers for not doing enough to stop shipments of illegal fentanyl reaching the United States, where there were over 100,000 overdose deaths in 2022. Senator Lindsey Graham, Representative Dan Crenshaw and others have called for the United States military to be used in Mexico against cartels that traffic fentanyl and other narcotics.
López Obrador has categorically rejected that proposal, but has sought to appease some U.S. lawmakers. He said Tuesday he sent the letter to Xi at the behest of a bipartisan delegation of U.S. lawmakers who visited Mexico last month.   
The president and other federal officials have recently emphasized the government's commitment to combating the trafficking of fentanyl, with Foreign Affairs Minister Marcelo Ebrard asserting Tuesday that Mexico "is the country that does the most against fentanyl." 
He accused Senator Graham of lying about Mexico's role in the U.S. fentanyl crisis. 
According to the United States government, "illicit fentanyl, fentanyl analogues, other synthetic opioids, and their immediate precursors are primarily produced overseas in countries with large pharmaceutical and chemical industries, particularly China."
"Illicit synthetic opioids are typically shipped through international mail or express consignment carriers directly to the United States or shipped to transnational criminal organizations in Mexico and Canada for later distribution," the Department of State said in a 2019 report.  
López Obrador has acknowledged that fentanyl pills are pressed in clandestine laboratories in Mexico, but has repeatedly stressed that the precursor chemicals are not manufactured in the country.
Last month he blamed the fentanyl crisis in the United States on family breakdown and advised parents to let their children live at home longer.  
"There is a lot of disintegration of families, there is a lot of individualism, there is a lack of love, of brotherhood, of hugs and embraces," López Obrador said while referring to the fentanyl problem in the U.S. 
"That is why … [U.S. officials] should be dedicating funds to address the causes [of the problem]," he said. 
Mexico News Daily