Police in the northern Mexican city of Monclova, Coahuila have arrested a large "Chucky" doll for allegedly threatening passersby.
The doll, made famous by the 1988 horror film "Child's Play", in which it was possessed by the soul of a criminal before carrying out a series of murders, has long been a fixture of the Halloween season.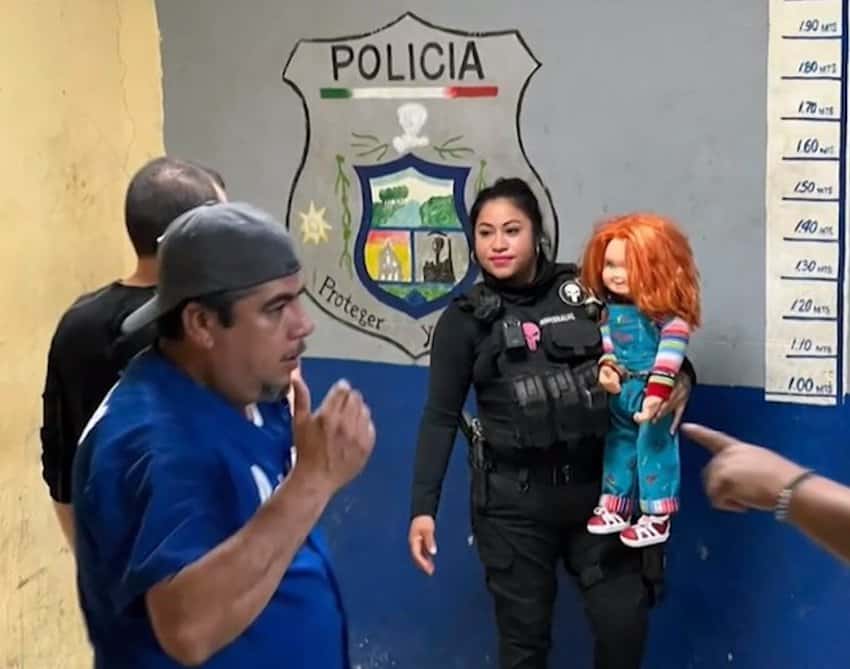 According to local media, the doll was operated by a man known as Carlos "N", who used a large knife to threaten people on the street and demand money. When police arrived at the scene on Wednesday, Carlos and "Chucky" were both arrested and handcuffed, and were charged at the scene with disturbing public order and endangering the public.
Images of the handcuffed "diabolical" doll quickly spread on social media. Authorities in Monclova say the police officer who carried out the arrest has since been sanctioned for her failure to carry out her duties in an appropriate manner. The officer claims that the doll was handcuffed at the request of local media. 
While Carlos "N" was released later that day, there have been no reports on whether "Chucky" has remained in police custody.
With reports from El Universal and Infobae