A ship carrying ballast destined for the Maya Train project has damaged a coral reef in the Mexican Caribbean, claimed diver and underwater videographer Alberto Friscione.
The tanker "Melody" was anchoring near Puerto Morelos, loaded with 20,000 tons of porphyrite stone from Cuba when the incident happened.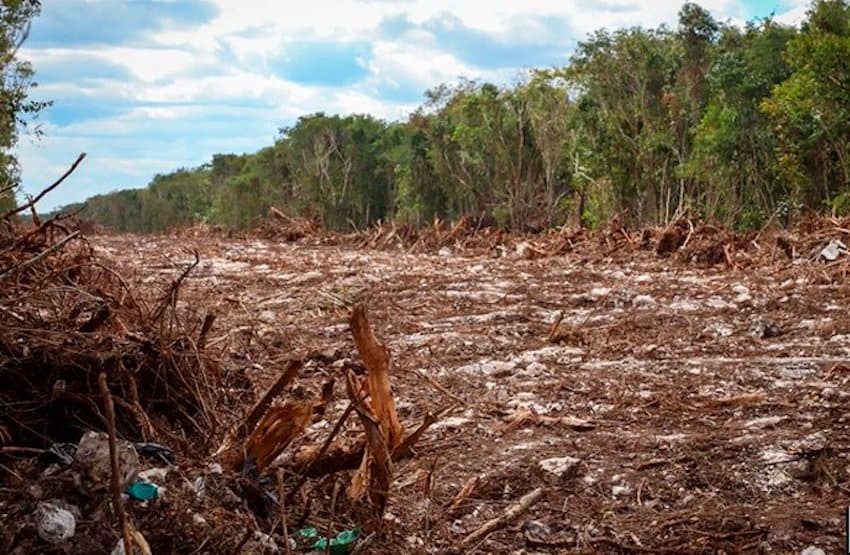 "When [Melody] dropped the anchor, it fell on top of many [coral]," Friscione told EFE. "They pulled the whole chain for several meters and as the ship drifted, the chain moved and began to break the few or many corals that were there."
He explained the area is home to many corals protected by Mexican law.
He said he had seen damage to several coral species in the area and was in the process of filing environmental damage complaints with the relevant authorities.
"If any of us were seen touching one of these coral reefs, they would just about put you in jail," he said. "It should not be possible for them to arrive and just voluntarily or involuntarily drop the anchor and cause the destruction we saw just now."
Following Fiscione's complaint, the tanker was moved to an area near the island of Cozumel, where there is a larger sand bank and fewer coral species.
"Melody" has been shipping porphyrite to the port in Puerto Morelos since March 1. The stone is brought to shore in barges and then transported in trucks to a location on the Route of the Cenotes, where it is crushed into ballast to stabilize the Maya Train tracks. The operation is expected to take at least two months.
Environmentalists opposed to the Maya Train – one of the López Obrador administration's signature projects – have been warning since late 2022 that unloading the ballast in Puerto Morelos could pose risks to the reef.
When "Melody" first arrived at Puerto Morelos in early March, Pepe Tiburón, from the activist group Sélvame del Tren, wrote on social media: "Without any kind of environmental authorization, the first Cuban ballast boat arrived. Reef, mangrove and people at the mercy of political alienation. Anyone who does not join the defense of the environment is complicit in this suicide."
The newspaper Reforma reported on Tuesday that Section 1 of the railroad is severely delayed due to a lack of ballast. Only 31% of the tracks are completed, despite construction companies having committed to delivering them by August 2022. By that date, only 11% of the necessary ballast had been received, according to leaked internal Defense Ministry reports.
Javier May, director of the National Fund for Tourism (Fonatur), confirmed that lack of ballast was a major factor in the delays. He said Mexico still only had 42% of the necessary ballast to complete the entire railroad.
With reports from La Jornada Maya, El Economista and Reforma