A senior federal official has rebuked lawmakers for not moving quickly to revoke the legal immunity of a federal deputy accused of sexually assaulting a minor.
Saúl Huerta, a deputy with the ruling Morena party, is accused of assaulting a 15-year-old boy at a Mexico City hotel earlier this year. Authorities in the capital filed an application with the federal Congress to remove his immunity so that they can proceed against him.
Speaking in the Senate on Monday, Deputy Interior Minister Alejandro Encinas criticized senators and deputies for delaying a vote over whether Huerta should be stripped of his immunity from prosecution, a process known as desafuero.
"… We very much regret that the matter of desafuero of the Deputy Saúl Corona, accused of rape and sexual abuse, has been excluded from the extraordinary period of [Congress] sessions," he said.
Encinas asserted that lawmakers are sending a "very negative" and "contradictory" message in not moving quickly to strip the deputy of his immunity because government and elected officials have a responsibility to be the main proponents of the eradication of sexual assault.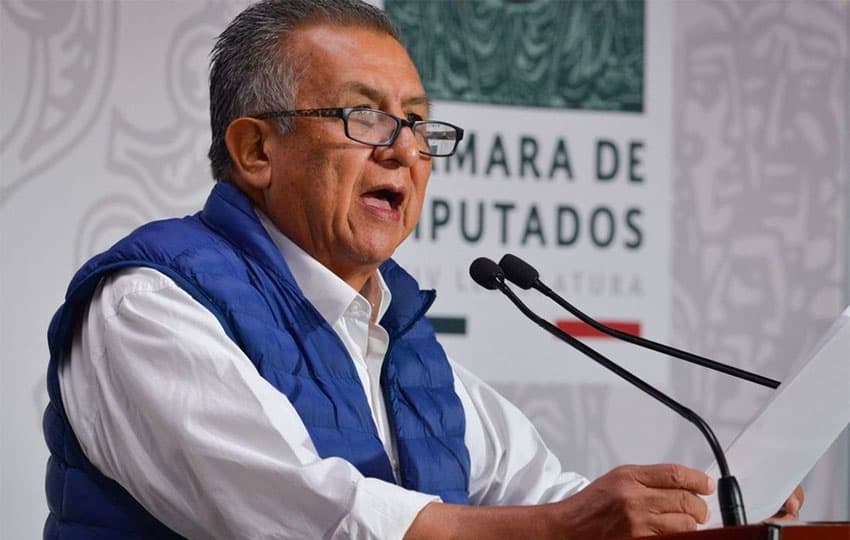 The process has been delayed several times since it began shortly after the assault accusation surfaced, triggering accusations by opposition politicians that the Morena party was attempting to slow the process.
Huerta, who represented Puebla in the lower house of Congress, has maintained that he is innocent and that the crime he is accused of was fabricated to harm his reputation. He didn't contest the June 6 elections and will leave public office at the end of this month.
An audio recording of Huerta speaking to the mother of the boy he allegedly assaulted was published by Imagen Televisión in April.
"Don't destroy me," he pleads with her on repeated occasions. "Let's reach an economic agreement. … I'm begging you, help me; you're going to destroy me. I'm a good person," Huerta said. His alleged victim was working on his campaign for reelection as a flyer distributor.
Ricardo Monreal, Morena's leader in the Senate, rejected Encinas' reprimand, asserting that the Congress will not tolerate impunity.
"No! I don't accept your complaint, Mr. Alejandro Encinas," he said. "… We're not going to allow any impunity. … For your knowledge, there won't be impunity in the Congress and in the Senate we won't protect anyone, no one at all."
The senator said the Congress' permanent commission will convene on Tuesday to schedule a new extraordinary period for next week at which the desafuero of Huerta and Mauricio Toledo, a Labor Party deputy accused of illicit enrichment, will be considered.
"I give you my word, nobody's case will be shelved, and that's why I don't accept your complaint. We're doing our job [and] as we respect your job, we would also like our job to to be respected," Monreal said.
"Decisions here are taken by a qualified or simple majority. Once again I give you my word that we won't cover up for anyone," he said, adding that Morena will take "pertinent decisions in benefit of justice so that nobody [who committed a crime] goes unpunished."
Prior to Encinas' appearance in the Senate, Mexico City Attorney General Ernestina Godoy was critical of the Congress' failure to promptly consider the desafuero of Huerta and Toledo.
"At the Mexico City Attorney General's Office we don't accept the determination adopted by the permanent commission … to exclude from the schedule … analysis and a vote on … the withdrawal of immunity," she wrote on Twitter last Friday.
"There is still time to correct this terrible determination if all the political parties decide to place this issue on their priority agenda. Politics cannot be divorced from justice," the Attorney General's Office said in a separate tweet.