The logistics company DHL began cargo flights out of the Felipe Ángeles International Airport (AIFA) on Tuesday. 
President López Obrador led a ceremony to mark the first cargo flight to land at AIFA. The DHL Express México cargo plane arrived from Cincinnati, Ohio.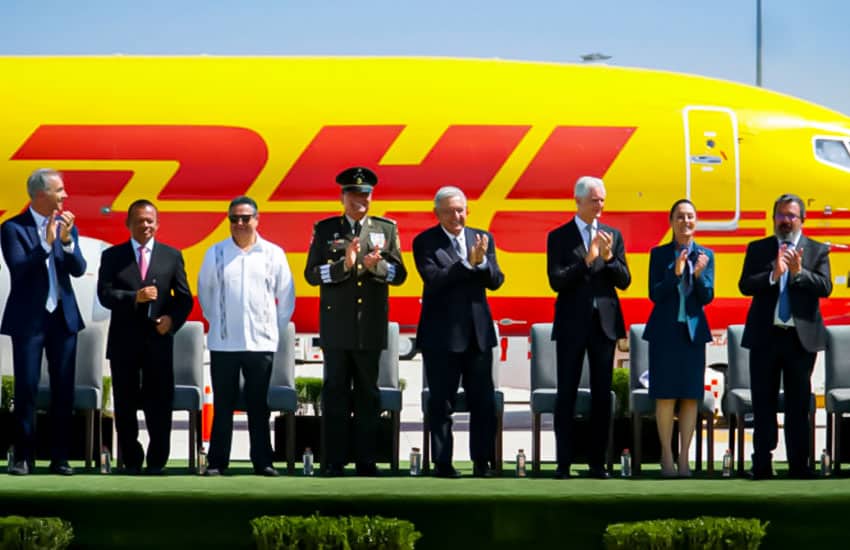 DHL will operate this route six days a week, officials from DHL Express México said. 
The president underscored the importance of DHL's investments in Mexico, claiming that the company told him in 2020 that it hoped to expand its operations in the country. While it put forward a possible total investment of 6 billion pesos, that number has since doubled to 12 billion, he said. 
"This is very important because it implies that Mexico has been gaining the trust of foreign investors and companies," the president said. 
"As the data shows, last year, Mexico set a record in foreign investment, and this year, foreign investment in Mexico will exceed that." 
Last year, foreign direct investment in Mexico reached its highest levels since 2015. 
López Obrador said that DHL's investment will translate into economic growth and improved social well-being, as fair wages and employment opportunities reduce insecurity and violence. 
"That is the essence of our strategy to confront the scourge of violence in our country, and it is giving us good results," the president said. 
DHL Express México CEO Antonio Arranz said that the company will invest 1 billion pesos in its AIFA facilities and create an estimated 200 new jobs. The investment will allow DHL to expand its operations, improve security and implement "world-class" storage facilities.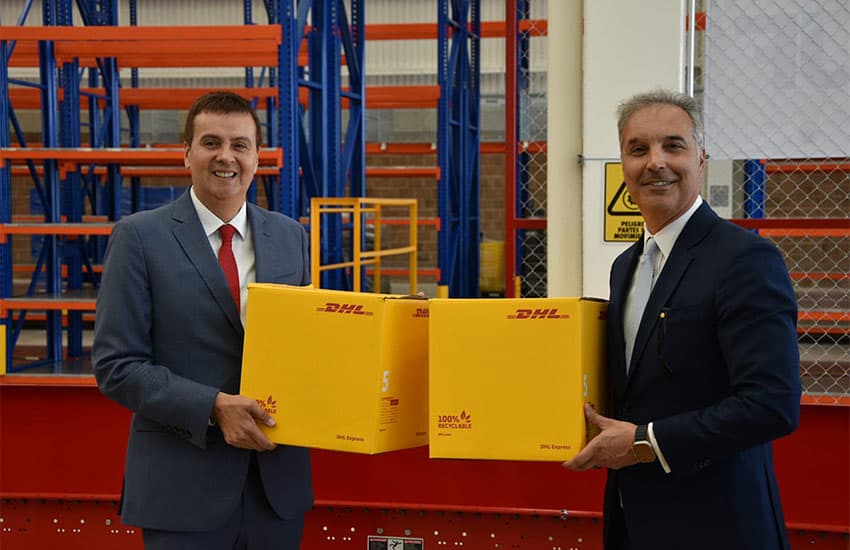 "Today, we are here to update our operations from AIFA with emphasis on this first stage of benefiting our connectivity in the metropolitan area of Mexico City, Bajío, Puebla and the south of the country," Arranz said. 
López Obrador thanked DHL for complying with his decree suspending cargo airline operations at the Mexico City International Airport (AICM) and agreeing to shift operations to AIFA. While the president didn't force companies to move to AIFA, it was the most logical alternative. 
"The fact that they have made this decision helped us a lot because there was some resistance, as in everything," the president said, referring to some logistics companies' reluctance to move from AICM, the country's busiest air hub. 
According to the newspaper El Economista, it is estimated that DHL will operate three cargo flight routes out of AIFA (two from Cininnati and one from Guatemala) by June. 
With reports from El Economista and Sin Embargo