The federal government has set aside almost 9 billion pesos to fund security spending by Mexico's 32 federal entities in 2023.
At a meeting with state governors in Tuxtla Gutiérrez, Chiapas, on Wednesday, Security Minister Rosa Icela Rodríguez said the government will allocate just under 8.8 billion pesos (US $475 million) from the public security fund known as FASP.
The total funding is 10% higher than last year, Rodríguez said at a meeting in Monterrey last week with 10 governors of northern states. The FASP money is allocated to states to address security issues in areas with high levels of crime.
Of the 21 states for which funding has been announced, Jalisco will receive the largest allotment. The western state will get just under 344 million pesos (US $18.5 million) in 2023.
The other states with allotments above 300 million pesos are Chihuahua, Nuevo León, Veracruz and Guanajuato, which has been Mexico's most violent state in recent years in terms of homicide numbers.
Funding for 11 entities, including Mexico City, México state, Puebla and Querétaro has not yet been announced.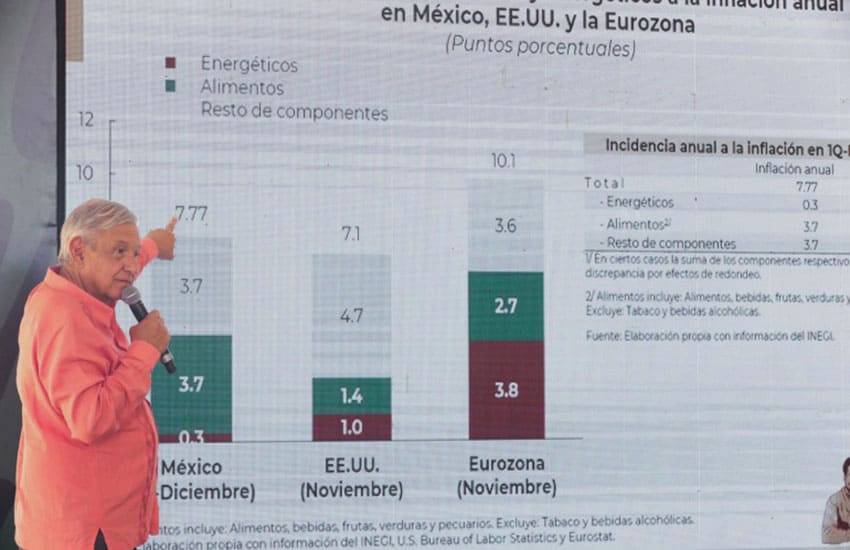 At the meeting with northern state governors, Rodríguez stressed that security work is a shared responsibility of the three levels of government.
On Wednesday, she said that the federal government has made it a priority to address the root causes of violence. The government's so-called "hugs, not bullets" security strategy aims to prevent crime via the delivery of social programs that provide work and study opportunities to Mexicans, particularly young people.
"At the same time," Rodríguez said, "we use intelligence and operational planning to strike decisive blows against [organized] crime."
One recent example of that work is the arrest in January of Ovidio "El Ratón" Guzmán, son of incarcerated Joaquín "El Chapo" Guzmán, and leader of the "Los Chapitos" faction of the Sinaloa Cartel.
Interior Minister Adán Augusto López declared Wednesday that the battle against organized crime is being won. The incidence of crimes such as kidnappings, home burglaries and vehicle theft has declined significantly, he said at the Tuxtla Gutiérrez meeting.
López noted that homicide numbers have also declined but conceded they haven't gone down as much as the government would like. There were 30,968 homicides in 2022, according to data presented by Rodríguez last month, a 7.1% decline compared to the previous year.
With reports from El Economista and La Jornada