Victims of flooding in Ecatepec, México state, protested on Wednesday to demand government help to remove water and mud from their homes.
More than 20 Ecatepec neighborhoods, including San Pedro Xalostoc, Jardines de Santa Clara, México Colonial II, Ciudad Azteca, Hank González and San Andrés de la Cañada, were flooded on Monday after torrential rains – 2.4 centimeters in 90 minutes – struck the municipality, part of the greater Mexico City metropolitan area.
Some 800 homes were damaged, according to the México state government, two people died and at least 120,000 Ecatepec residents were affected by the floodwaters, which cut off some roads in the densely populated municipality.
Flood victims who say they haven't received any help from authorities protested on the Mexico City-Pachuca highway for more than two hours on Wednesday, blocking traffic bound for the national capital.
"We've been without state support for 72 hours. There are no solutions to our requests," said one placard, even though only 48 hours had elapsed since the flooding occurred.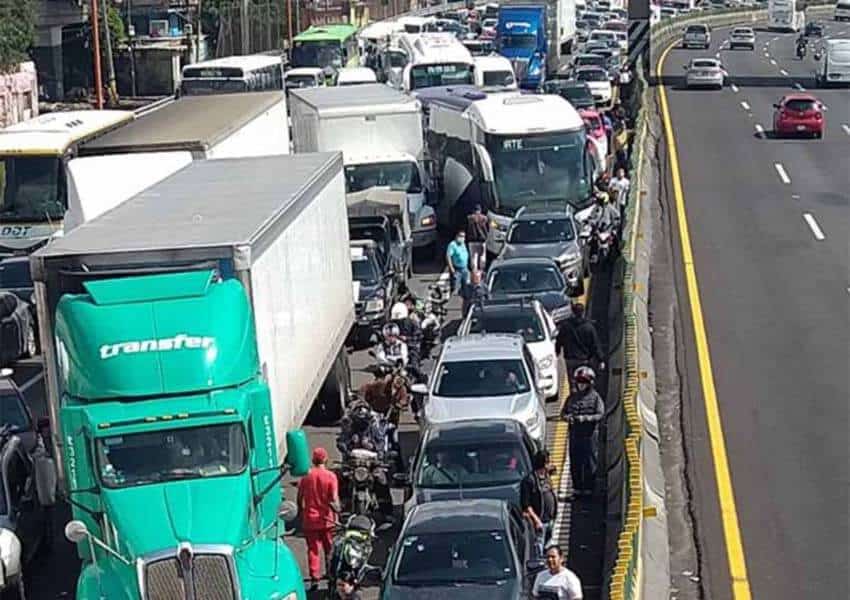 "Governor Alfredo del Mazo is not listening to us or helping us," Víctor Ramírez, a San Pedro Xalostoc resident, told the newspaper El Universal. "The flood was on Monday afternoon. It's Wednesday now, and he hasn't come to tour the [affected] neighborhoods and see what we're facing. What insensitivity!"
Flood victims also protested and blocked traffic at other locations in Ecatepec, including a busy avenue in Ciudad Azteca.
"We need help to remove water from our homes, we're still flooded here. We've lost our possessions, … there are a lot of [flooded] homes and the water level isn't going down. We don't have electricity, we can't cook and we haven't eaten. We need help from the authorities," said Javier Conde, a resident of México Colonial II.
"We've now been flooded twice," Margarita Galán Vázquez, a resident of Hank González, told the newspaper La Jornada.
"They haven't brought machinery or anything here to help us. … We lost all our possessions — clothes, living room furniture and our car. The San Andrés River overflowed here and flooded our home."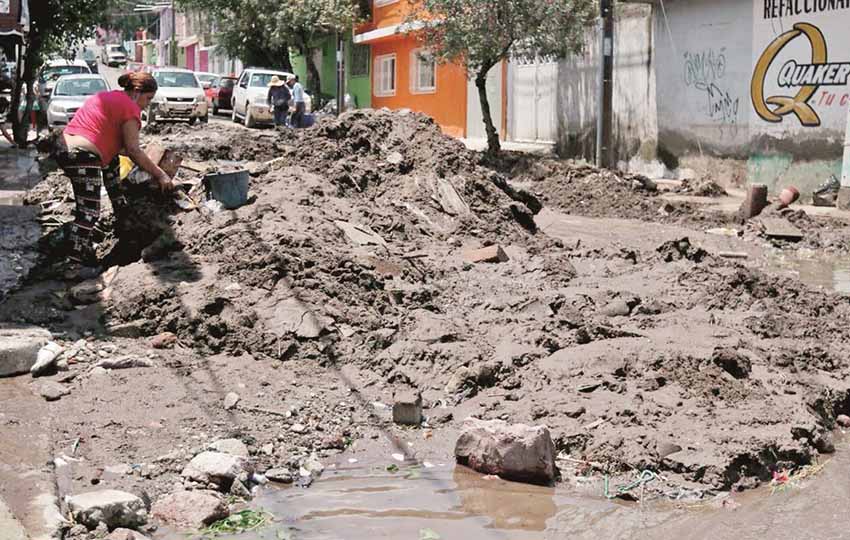 Although hundreds of residents complained about the absence of assistance from authorities, the Ecatepec municipal government said Wednesday that cleanup work was underway in 23 affected neighborhoods.
Mayor Fernando Vilchis said the worst affected areas were Polígonos II, Alborada de Aragón, La Esperanza, Santa María Tulpetlac and San Andrés de la Cañada and that his government was working in conjunction with state and federal authorities.
Soldiers and National Guard troops were due to begin delivering food packages donated by the state government to affected residents on Wednesday. But some cleanup and aid efforts have been hampered by further rain.
Some other México state municipalities, including Teotihuacán, Papalotla and Acolman, have also been affected by flooding this week, while nine municipalities in Hidalgo were underwater on Wednesday.
With reports from El Universal, La Jornada and Meteored