Scientists and researchers from the National Autonomous University of Mexico (UNAM) said at a press conference on Wednesday that a fourth heat wave could hit the country as soon as July 1, while the current heat wave sweeping over Mexico may continue for another 10 to 15 days.
According to Dr. Víctor Manuel Torres, a researcher at UNAM's Institute of Atmosphere Sciences and Climate Change (ICAyCC), meteorological models foresee the possibility of an upcoming heat wave similar in intensity to the one currently bringing temperatures in the 30s and even 40s Celsius (80 to more than 100 degrees Fahrenheit) in 30 of Mexico's 32 states.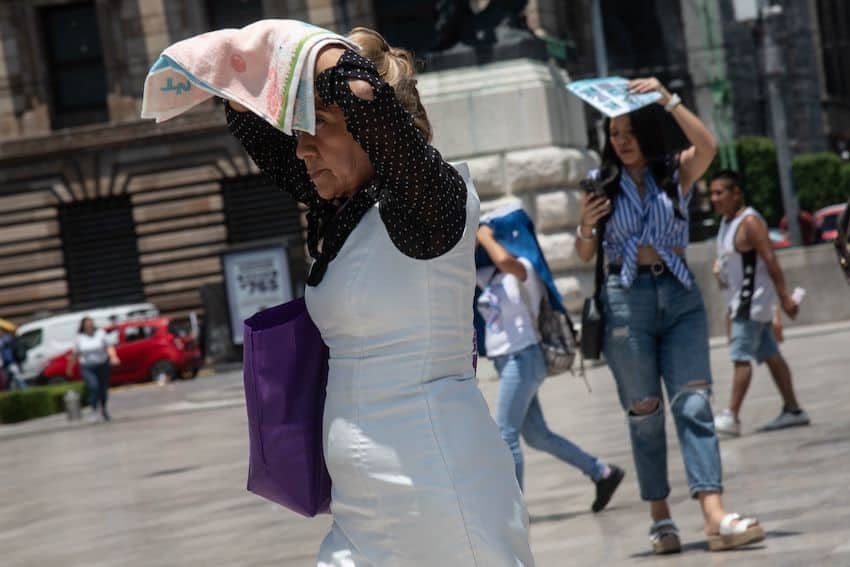 Meteorological models are already forecasting two cyclones in southeastern Mexico that could precipitate more high temperatures around the beginning of July. They also show zero probability of rain clouds anywhere else, meaning that Mexico's drought conditions could continue longer than experts anticipated. 
A study of weather patterns in Mexico City from 1880 to 2005 shows that the months of April and May are usually the hottest in the capital, followed by March and June. Heat waves usually don't last longer than three or six days — any heat wave over 10 days is extremely rare, said scientist Graciela Binimelis.
Binimelis added that low levels of soil humidity have also exacerbated the situation, lengthening heat waves and causing "severe and extreme drought." These extreme conditions have also caused "atypical" widespread forest fires, she said.
She also said that heat waves in the cities tend to be more intense — almost two degrees more than in the countryside — owing to buildings and human activities. This phenomenon is known as the "island of heat." High temperatures in the cities can also result in increased ozone pollution, she said. 
The sustained high temperatures have also affected the country's reservoirs, with 126 reporting levels below 50% of their water storage capacity. 
With reports from Radio Fórmula and SPD Noticias