Carlos Slim's Grupo Carso is set to acquire a stake in a large Gulf of Mexico oil field after reaching an agreement with the United States company Talos Energy to buy just under half of its Mexican subsidiary.
Talos announced Thursday that Grupo Carso subsidiary Zamajal had agree to acquire a 49.9% interest in Talos México, which holds a 17.4% stake in the Zama oil field, located off the coast of Tabasco.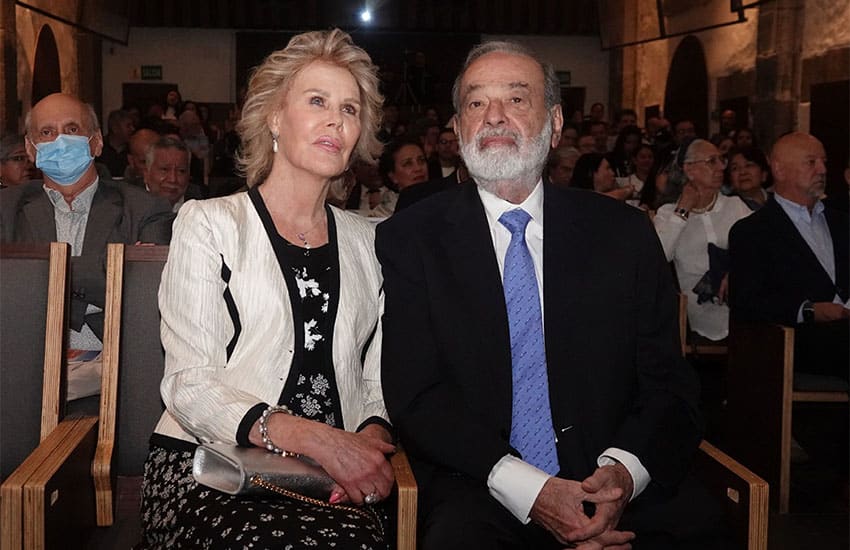 The purchase price is US $124.75 million, which Talos noted implies a minimum valuation of approximately $250 million for its 17.4% stake in Zama, which is believed to hold some 700 million barrels of oil.
"The transaction is expected to close within the third quarter of 2023, … subject to approval by Mexico's Federal Economic Competition Commission," Talos said.
The Houston-based company said that $74.85 million will be paid at closing and that the remaining $49.9 million will be due at first production of oil from Zama, which isn't expected to occur before 2026.
"We are thrilled to partner with Grupo Carso. Our relationship dates back to the 2015 offshore [oil field] lease sales in Mexico. As we accelerate recent momentum and advance Zama toward FID [final investment decision] and first production, we are confident that Carso is the right partner at the right time," said Talos president and CEO Timothy S. Duncan.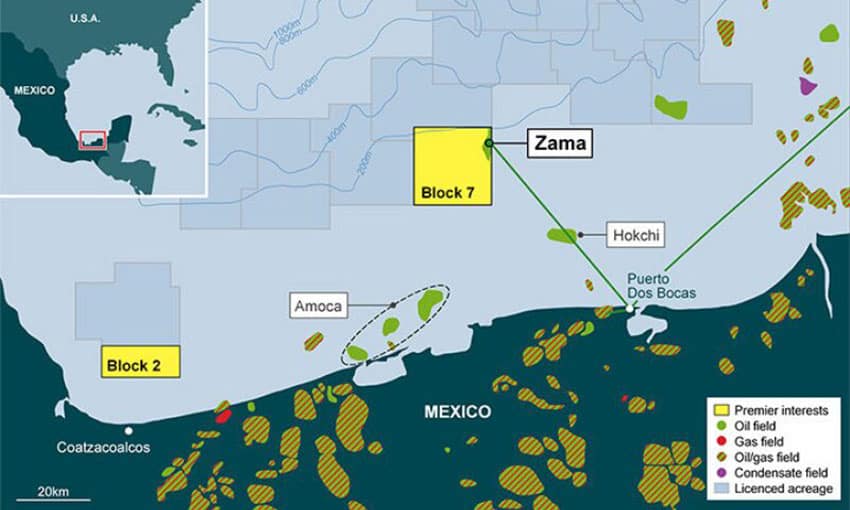 "Carso's investment is a testament to the economic potential of Zama, and the joint venture will also benefit from Carso's critical presence in Mexico and global commercial experience. We are excited about this broad partnership in Mexico," he said. 
A consortium led by Talos discovered Zama off the coast of Tabasco, in 2017. In 2021, the federal Energy Ministry (SENER) awarded control of the field to Pemex as some of the project spills over on to acreage owned by the state oil company.
Talos submitted notices of dispute to the federal government over SENER's decision, but Pemex ultimately retained control of Zama with a 50.4% stake.
However, the two companies reached an agreement in March that will allow Talos and its partners to participate in operational decisions. Germany's Wintershall DEA has a 19.8% stake in the field and the United Kingdom company Harbour Energy has a 12.4% interest.
Talos noted in its statement that a development plan for Zama was submitted to Mexico's National Hydrocarbons Commission in March for formal approval.
"Additionally, an Integrated Project Team comprised of individuals from all four Zama Unit Holders was established to manage the development and operation of Zama going forward," the company said.
"Talos will co-lead the planning, drilling, construction, and completion of all Zama wells as well as the planning, execution, and delivery of Zama's offshore infrastructure."
Grupo Carso, which already has energy sector interests, said in a statement that it would "actively participate with Talos in order to obtain the most efficient execution of the project along with Pemex and the other members of the consortium."
With reports from Expansión