Tropical Storm Grace has regained strength and was upgraded to a Category 1 hurricane Friday morning as it crossed the southern Gulf of Mexico in the direction of the state of Veracruz.
The latest weather advisory from the National Water Commission (Conagua), issued at 10:00 a.m. CDT, put Grace 250 kilometres northeast of the city of Veracruz and 325 kilometres east of Tuxpan with maximum sustained winds of 140 kmh and gusts up to 165.
Forecasters predict the hurricane will strengthen to Category 2 and make landfall this evening or tonight between Tecolutla and Barra de Nautla, 135 kilometres west-northwest of the city of Veracruz.
A hurricane warning remains in effect between the city of Veracruz and Cabo Rojo and a tropical storm warning between Cabo Rojo to Barra del Tordo, Tamaulipas.
Conagua said torrential rainfall can be expected in regions of Puebla and Veracruz, with accumulated totals between 150 and 250 millimetres. Intense rains are predicted in Chiapas, Hidalgo, Oaxaca, San Luis Potosí, Tamaulipas and Tlaxcala.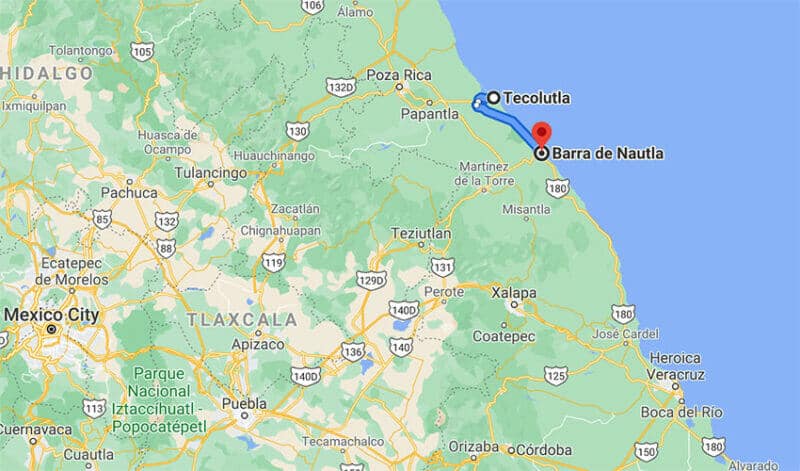 Waves three to five meters high are forecast for the coast of Veracruz.
Grace made landfall early Thursday morning near Tulum, Quintana Roo, and crossed the Yucatán Peninsula into Yucatán as a tropical storm Friday morning. 
Neither state reported casualties or any serious damage.
The Federal Electricity Commission (CFE) said 150,000 customers on the peninsula were without power after it was cut off as a precautionary measure.
In Mérida, the power went off about 1:00 p.m. Thursday according to one CFE customer and didn't come back on again until 11:00 p.m.
Mexico News Daily