A leatherback sea turtle, the largest turtle species in the world, was spotted in the Xcacel-Xcacelito turtle sanctuary in Tulum for the first time in 36 years, the Institute of Biodiversity and Protected Natural Areas of the state of Quintana Roo (Ibanqroo) reported. 
The turtle sighting happened during the nesting season between May 1 and June 16.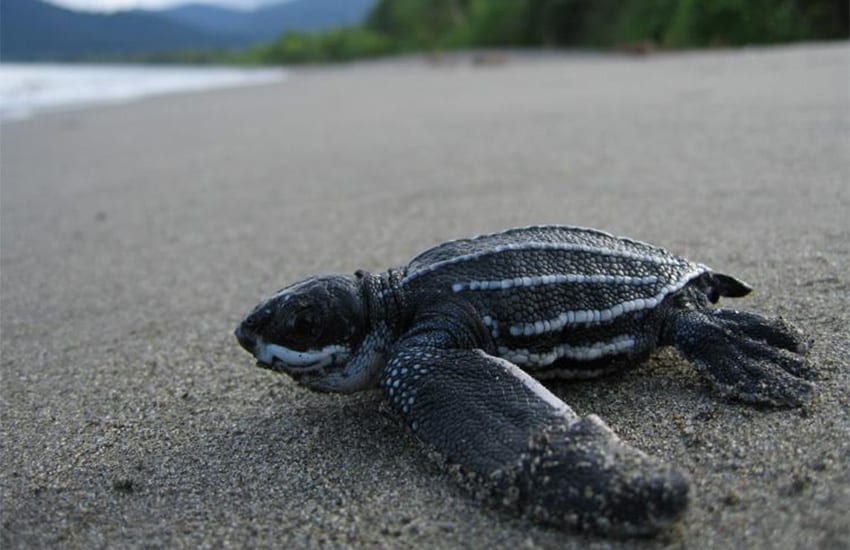 Located 45 km south of Playa del Carmen, Xcacel-Xcacelito has been a protected natural area since 1998 and is considered a wetland of international importance, also known as a Ramsar site. The area covers ​​362 hectares of jungle, beaches, mangroves, cenotes and coral reefs and has become an important tourist destination in Quintana Roo. 
According to the Ramsar Convention, Xcacel-Xcacelito has the highest breeding index in the state and in all of Mexico for the green sea turtle. 
Between 1996 and 2022, the sanctuary recorded 54,214 white or green turtle nests and 9,030 loggerhead turtle nests. Some 4.7 million white or green turtles and 712,000 loggerhead turtle hatchlings have been released in the sanctuary since. 
The leatherback sea turtle can weigh between 750 to 1,000 pounds and grow as long as 5 to 6 feet. Named after their tough rubbery skin, these turtles have existed in their current form since the age of the dinosaurs.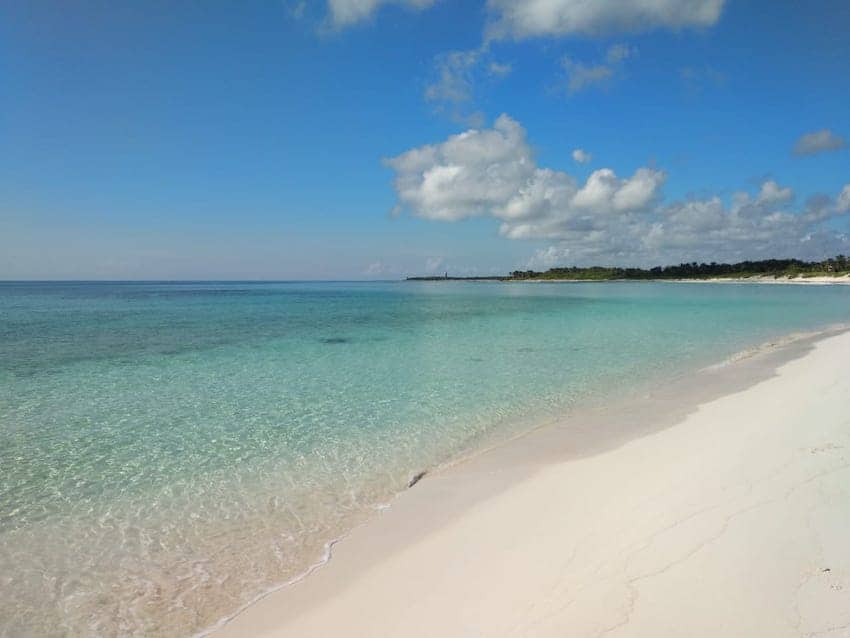 Once dominant in every ocean except the Arctic and Antarctic, the leatherback has rapidly declined in many parts of the world and is listed under the Endangered Species Act. In Mexico, leatherbacks have been found both in the Pacific and the Gulf of Mexico. Coastal development, however, has limited the areas where turtles can nest and forage, resulting in habitat loss.
 "In collaboration with various sectors of society, strategies and concrete measures are being developed to protect these endangered species, as well as to promote scientific research and continuous monitoring of their population," Ibanqroo said. 
Mexico is one of the most important turtle nesting sites in the world: six of the world's seven species of sea turtles nest on Mexico's beaches. 
The two main turtle nesting areas are the Baja California Peninsula in the Pacific and the Yucatán Peninsula in the Gulf of Mexico.
With reports from La Jornada Maya and Lector Mx