A man has been arrested after a gasoline bombing attack that killed 11 in the northern state of Sonora on Saturday night. 
The man, who had reportedly been ejected after harassing female patrons, returned to the Beer House bar in San Luis Río Colorado around 1:30 a.m., where he doused the building in gasoline before using a blowtorch to ignite the fuel.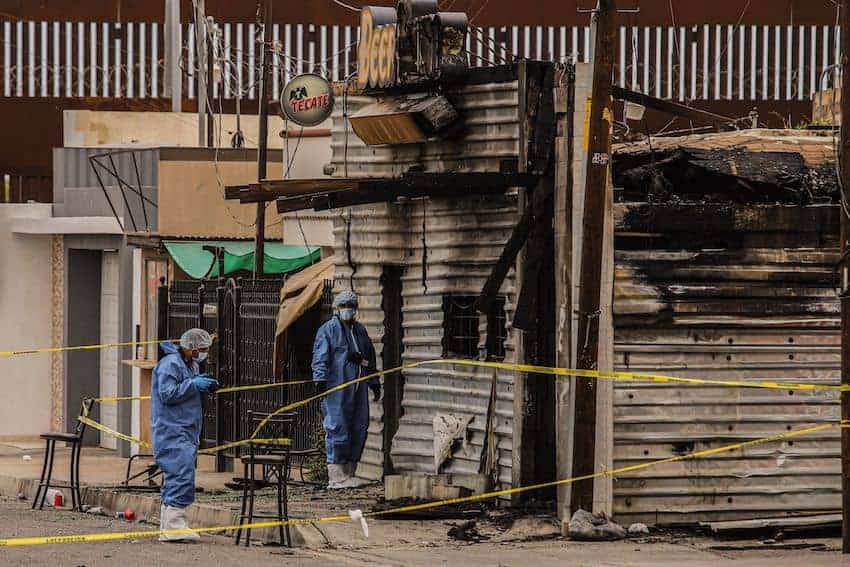 Seven women and four men — including a dual U.S. national — were killed in the ensuing blaze. One of the victims was 17 years old, said state Attorney General Gustavo Ròmulo Salas Chávez. Police believe there were up to 80 patrons in the bar at the time of the attack.
Security footage from a neighboring building shows customers running into the street after an explosion. Local authorities are investigating whether an internal fire exit may have been blocked.
San Luis Río Colorado is on the border with Arizona and is often popular with U.S. citizens during weekends. 
"We inform you that a man has been detained at this time by municipal police and is assumed to be responsible for the fire at the Beer House bar," San Luis Río Colorado Mayor Santos Gonzáles Yesecas announced on his official Twitter account on Saturday. The suspect, who was arrested at a military checkpoint while trying to cross into the United States, has not yet been publicly identified.
The attack is not believed to be connected to extortion attempts by local organized crime gangs. 
With reporting by El Financiero, AZ Central and Reuters