A group of beekeepers and veterinarians is on a mission to rescue and relocate the wild bees of Mexico City.
Abeja Negra SOS (Black Bee SOS) was founded in 2018 to help educate local people about the benefits that bees bring to the human environment.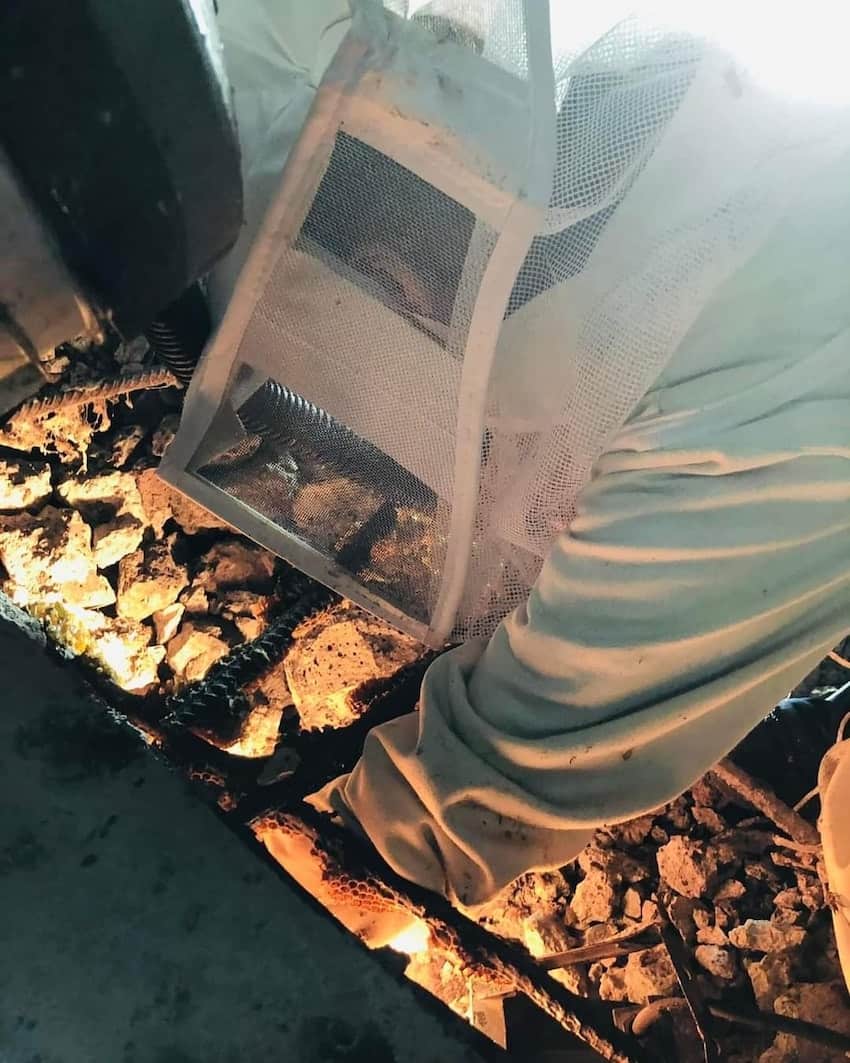 "These bees are at risk only because people do not have the culture [of caring for bees] or believe they are a danger," said Adriana Véliz, one of the veterinarians in charge of Abeja Negra SOS.
Bees play a vital role in our ecosystem, helping to pollinate plants and crops. However, bee populations have collapsed in the early part of the 21st century due to multiple stressors, including overuse of pesticides, habitat loss and invasive parasites.
In Mexico, bees are under threat from deforestation and urbanization, as their natural habitats are destroyed by expanding human activity. 
In an urban environment like Mexico City, there is always the risk that scared humans will lash out. For this reason, Abeja Negra SOS works to rescue hives in the dead of night, to prevent alarm. A recent rescue in Xochimilco saw the team contend with a hive that was already defensive towards humans. 
Abeja Negra SOS distribute many of their rescued bees to local beekeepers and start-up companies, helping not only to sustain wild pollination but also to make a difference in their local community. "These bees can continue with their normal life without being a risk to humans with us," explains Veléz. 
The group also sells honey and other bee-related products to help fund their work.
If you are in Mexico City and would like to report a colony in need of rescue, Abeja Negra SOS can be reached via WhatsApp (55 12 97 49 78).
With reports from El Pais