Mexico has been eliminated from the FIFA World Cup despite beating Saudi Arabia 2-1 in Qatar on Wednesday.
El Tri finished on four points after a tie, loss and win in its three group games.
Poland also finished on four points, but with a superior goal difference to Mexico, allowing the European nation to finish in second place in Group C behind Argentina and advance to the knockout stage of the tournament.
Mexico dominated the match against Saudi Arabia at Lusail Stadium north of Doha, scoring two second-half goals and simultaneously raising Mexican supporters' hopes that El Tri would get through to the round of 16.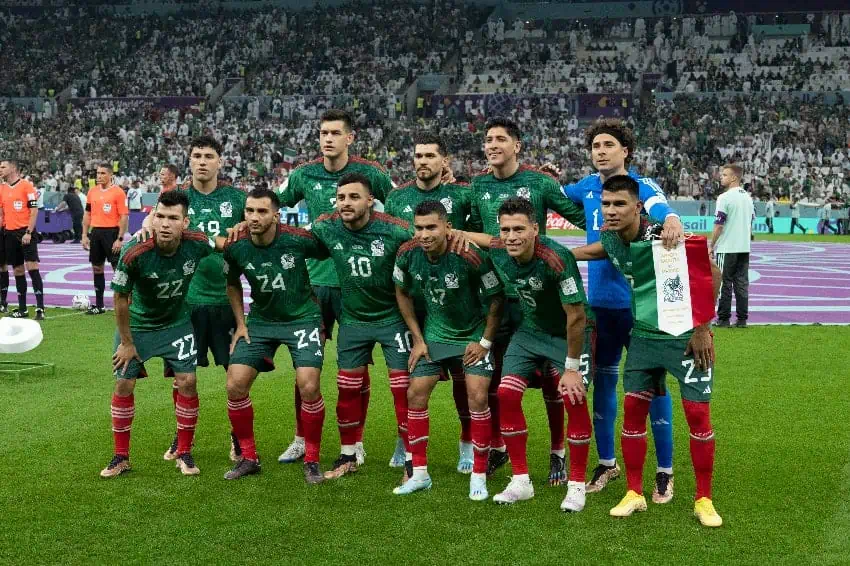 However, La Selección Mexicana was ultimately unable to get a third goal that would have allowed it to snatch second place in Group C from Poland.
Instead, Saudi Arabia scored a goal in injury time and thus ended Mexico's 2022 World Cup campaign.
El Tri had several opportunities in front of goal in the first half, but failed to find the back of the Saudi net.
The team's first goal came just after half-time in the 47th minute when forward Henry Martín scored after a deflected corner kick reached his left boot. Mexico's second goal came via a Luis Chávez free kick in the 52nd minute.
The 26-year-old Jalisco native struck a powerful shot from well outside the 18-yard box, and the ball sailed past the Saudi goalkeeper's outstretched arms and into the top right corner of the net.
With almost 40 minutes left to play, it seemed likely that El Tri would continue adding goals to the scoresheet, but it failed to capitalize on several other promising opportunities. Chávez came close to netting himself a second goal after another powerful free kick in the 73rd minute, but on this occasion goal keeper Mohammed Alowais was able to make a save after diving high to his right.
Mexico would have finished its three group matches with a goal difference of 0 had it maintained its 2-0 lead. However, Salem Aldawasari's injury-time goal pegged back Mexico's goal differential to -1, whereas that of Poland was 0.
It is the first time since 1978 that Mexico failed to get out of the group stage at a World Cup at which it played. At the seven World Cups played between 1994 and 2018, El Tri stumbled at the round of 16 stage, while it reached the quarter finals at Mexico '86. Mexico didn't play at the 1982 and 1990 World Cups.
At Qatar 2022, the first World Cup to be played in the Arab World, El Tri's failure to get more than a single point from its first two matches – or even score a goal – ultimately led to its downfall.
It will be a long four years before Mexican supporters can cheer on their team at the next "mundial" – the 2026 World Cup to be played across 16 cities in Mexico, the United States and Canada.
Mexico News Daily