The federal government sued 11 United States-based gun manufacturers on Wednesday, accusing them of negligent business practices that have led to illegal arms trafficking and deaths in Mexico, where U.S.-sourced firearms are used in a majority of high-impact crimes.
The government filed the lawsuit in a United States federal court in Boston because some of the manufacturers are headquartered in Massachusetts. Among the accused are units of Smith & Wesson, Barrett Firearms, Colt's Manufacturing Company and Glock Inc.
Mexico alleges that they and other gun companies knew that their business practices caused illegal arms trafficking in Mexico.
Colt's, for example, manufactured a pistol embellished with an image of Emiliano Zapata, a hero of the Mexican revolution. That weapon was used in the 2017 murder of Chihuahua-based journalist Miroslava Breach.
The government alleges that other arms manufacturers also design weapons to appeal to criminal organizations in Mexico, among which are drug cartels such as the Sinaloa Cartel and the Jalisco New Generation Cartel (CJNG).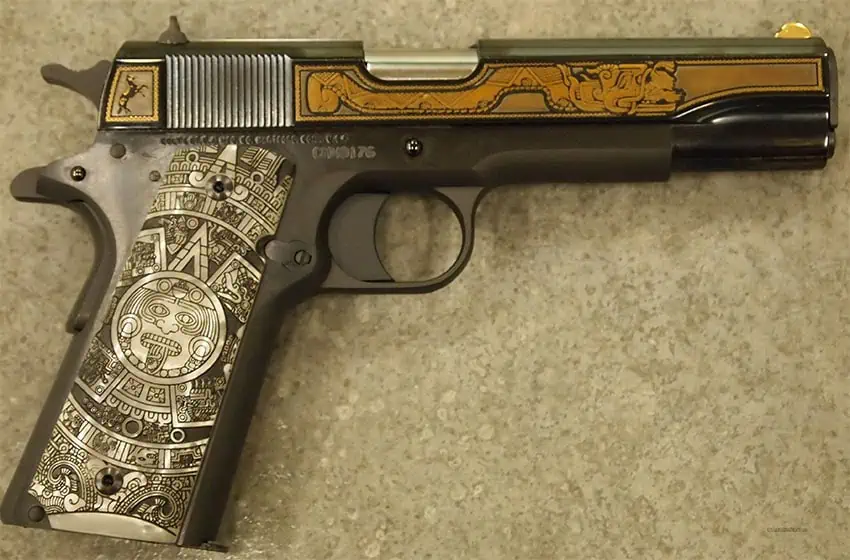 "Mexico is denouncing these promotional practices, along with other examples of negligence, like multiple weapons sales to a solo buyer, and the absence of background checks," said a court document filed by the Ministry of Foreign Affairs (SRE)
Firearms made in the United States and smuggled into Mexico – where there are tight restrictions on gun ownership and just one store, operated by the army, that sells guns – have fueled the high levels of violence here during the past 10 years, the government argues. There were more than 100,000 homicides in the last three years alone as cartels and other crime gangs fight each other for control of illicit rackets such as drug trafficking, kidnapping and extortion.
A government study published last year said that some 2.5 million illicit weapons have crossed the border into Mexico over the past decade. Such weapons have likely been used in tens of thousands of homicides in Mexico and account for the vast majority of gun seizures.
Mexico's lawsuit, which The Washington Post described as "unusual" and the SRE called "unprecedented,"  maintains that United States gun makers "are conscious of the fact that their products are trafficked and used in illicit activities against the civilian population and authorities of Mexico."
"Nonetheless, they continue to prioritize their economic benefit, and use marketing strategies to promote weapons that are ever more lethal, without mechanisms of security or traceability," an SRE document said.
Mexico is seeking financial compensation from the gun companies but has not yet specified an amount. Foreign Minister Marcelo Ebrard said Wednesday that an amount will be determined as the court proceedings take place. The government wants the compensation amount to take into account losses sustained by industries such as tourism due to high levels of gun violence as well as its outlay on security to (try to) keep criminal organizations in check.
Mexican officials have estimated that damages could be as high as US $10 billion if the lawsuit is successful, but that appears unlikely. A U.S. federal law enacted in 2005 "shields gun manufacturers from most civil liability claims, making it difficult for lawsuits like Mexico's to succeed," the Post reported.
However, the Mexican government has drawn hope from several recent cases in the United States including one in which a San Diego judge said that survivors of a 2019 shooting at the Poway synagogue in California could proceed with a lawsuit against the company that manufactured the weapon used in the attack.
Gun manufacturers have previously denied responsibility for crimes in which their products were used, while the firearms industry has asserted that it does all it can to prevent the purchase of weapons by people who are not legally allowed to own them.
Nevertheless, "Mexican criminal organizations are able to obtain military-grade weapons through straw buyers in the United States with relative ease," the Post said.
"In recent years, for example, the use of .50-caliber sniper rifles has increased in Mexico. The guns have been used by criminal organizations to target top Mexican officials."
Mexico City Police Chief Omar García Harfuch was targeted in an armed attack in Mexico City last year that was allegedly perpetrated by CJNG gunmen.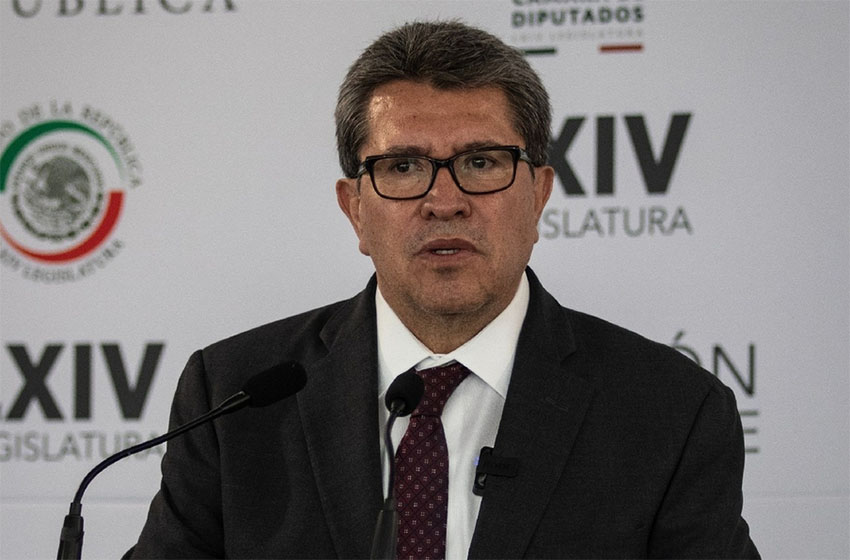 The federal government has sought to ramp up pressure on the United States to do more to stop the illegal flow of weapons south of the border. Just days after a mass shooting in El Paso, Texas, on August 3, 2019, in which eight Mexican citizens were killed, President López Obrador called on the U.S. to pass stricter legislation on gun sales.
Foreign Minister Ebrard, who attended a ceremony in El Paso on Tuesday to commemorate the second anniversary of the attack, has tried to manage the issue as a quid pro quo negotiation: Mexico will prioritize combatting the trafficking of drugs to the United States in exchange for authorities in the U.S. doing more to stop the shipment of weapons to the south.
He said Wednesday that the U.S. authorities have been willing to work with Mexico to stem the flow of weapons. Former United States ambassador to Mexico, Christopher Landau, said earlier this year that the U.S. had offered equipment to Mexico to help control illegal arms trafficking but the Mexican government rejected it. An SRE official subsequently accused Landau of lying.
The lawsuit filed in Boston is not directed at the U.S. government. A Mexican official quoted by the newspaper El País said the purpose of the legal action is not to pressure the United States but to reduce firearm deaths in Mexico.
In addition to compensation, the suit pushes for tighter restrictions on weapon sales and enhanced security features on weapons. It also calls on the gun manufacturers to launch media campaigns against arms trafficking and undertake studies to determine how the problem can be better addressed.
Ricardo Monreal, the ruling Morena party's leader in the Senate, described the lawsuit as "correct, timely, brave and fair."
"Mexico cannot remain silent" in the face of the deadly flow of illicit weapons into Mexico, he said.
"What is this lawsuit seeking? Not just compensation but to avoid the continuation of this tragedy of violence that Mexico is living. I'm sure that many of our violence problems are caused by the … smuggling of weapons into our country," Monreal said.
Ebrard said the filing of the lawsuit is "an important step" in the fight against arms trafficking.
"We're going to litigate it with complete seriousness and win the trial [in order to] reduce illegal arms trafficking. This … complements other actions we are taking," he said.
The legal process is expected to be lengthy, and lawyers for the government have indicated they are prepared to take Mexico's case to the Supreme Court of the United States if they can't get the result they want in Boston.
With reports from El País, The Washington Post and Milenio