Mexico's Supreme Court made history Monday as it elected its first ever woman chief justice.
Norma Lucía Piña Hernández — whose 34-year career as a judge includes being on the Supreme Court (SCJN) since 2015 — was elected as the successor to Arturo Zaldívar, whose four-year term as chief justice concluded at the end of 2022. Piña Hernández, 63, will head the SCJN as well as the Federal Judicial Council (CJF) until December 31, 2026.
Five of the court's 11 justices were seeking the leadership role, and Piña Hernández obtained the six votes needed to win in the third round of voting. Her closest competitor, with five votes, was Justice Alfredo Gutiérrez Ortiz Mena, who was taking his final shot at the top spot since his 15-year Supreme Court term will end in 2027.
Justice Yasmín Esquivel Mossa, who has been under scrutiny after charges emerged last week that she had plagiarized her undergraduate thesis, was eliminated after receiving only one vote — hers — in the second round.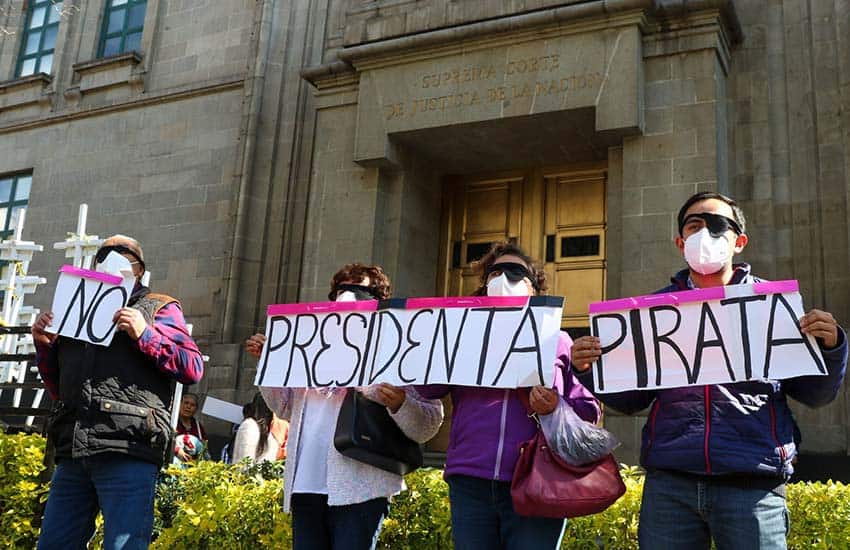 Piña Hernández joined the court seven years ago after being nominated by Mexico's then president Enrique Peña Nieto. She is one of the few members of the bench who comes from a career in the judiciary.
In her first message as chief justice, Piña Hernández said, "Neither victorious nor triumphant, I am addressing you, honored, committed to representing the judiciary of the federation."
For decades, it had seemed inconceivable that a woman would break the "glass ceiling" and become chief justice, she said.
Piña Hernández has held various positions as a district judge, and in 2000 became a circuit magistrate. Her list of degrees includes one in law from the National Autonomous University of Mexico (UNAM), a degree in criminal law from Panamerican University in Mexico City and a degree in constitutional and administrative law from UNAM.
Duties of the Supreme Court chief justice include authorizing the lists of issues that come before the court, directing debates and moderating plenary sessions. She will also establish committees, set budget guidelines, and address matters within the jurisdictions of the SCJN and CJF, among other duties.
In a November interview with the newspaper El País, Piña Hernández said, "I want to be the first female president [the chief justice is called the president of the court] of the Supreme Court. And, if the [justices] are consistent with the resolutions they have passed, they should vote for a woman."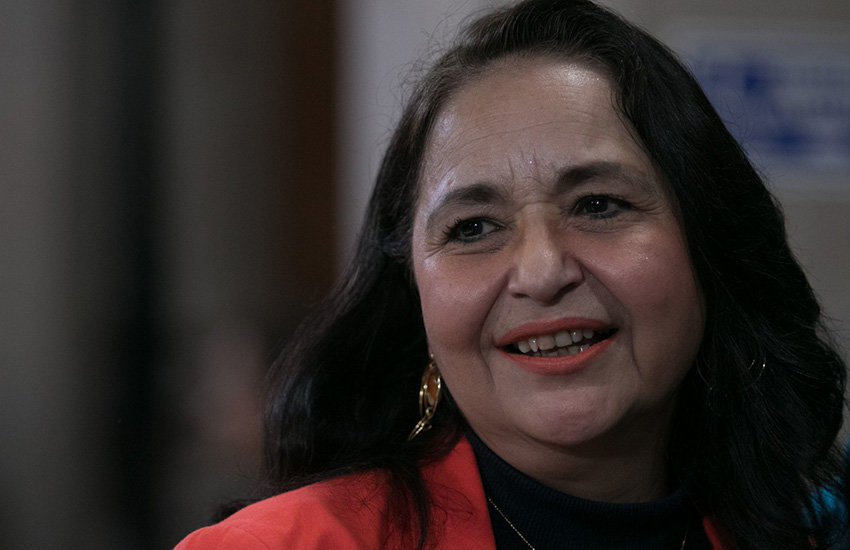 "As the first woman to preside over this highest court, I also represent women," she said immediately after winning the position. "I feel accompanied, supported by all of them and us. I feel very strong because I know that we are all here showing that we can. 
"I thank those who have always believed, those who have not tired of fighting to corner our patriarchal culture; I honor those who are no longer there. We will strive every day to create a more fair, more egalitarian [era], without violence for women."
Esquivel offered congratulations to the new president in a tweet shortly after the vote. 
"Historic day," she wrote. "I'm sure she will do a great job. I wish you every success for a Mexico of justice for all."
Four of Mexico's current 11 Supreme Court justices are women, and all have been appointed within the last seven years: Piña Hernández (eight years remaining on her term); Esquivel (11 years to go); Ana Margarita Rios Farjat (12 years to go); and Loretta Ortiz Ahlf (14 years to go).
The first woman on the Mexican Supreme Court was María Cristina Salmorán de Tamayo (1918-1993) who served starting in 1961 — which was 20 years before Sandra Day O'Connor became the first woman on the U.S. Supreme Court.
Salmorán de Tamayo 's appointment, during the administration of President Adolfo López Mateos, came only eight years after the right to vote was granted to Mexican women. The Supreme Court library in Mexico has borne her name since her retirement in 1986.