Mexico soon will have a new regional airline. 
To be based out of Los Cabos International Airport, Señor Air is aiming to offer a luxurious flying experience to major destinations across Mexico.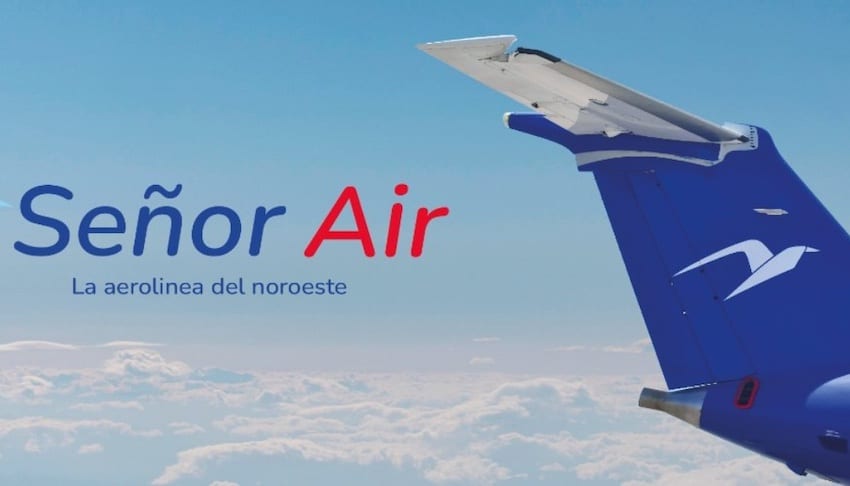 "We're introducing Señor Air, the new regional airline that offers a first-class service, with personalized attention and details that make the difference," the company announced on Instagram. 
But don't pack your swim trunks and flippers just yet. Although Señor Air has a live website showing destinations, it's not yet selling any tickets — although it says that's coming soon — and it currently has a single Embraer ERJ135 aircraft with 37-passenger capacity. 
But the nascent airline has ambitions of connecting Los Cabos with the cities of Guadalajara, Los Mochis, Mexico City, Mazatlán and Puerto Vallarta, offering economy, economy-plus and priority-class tickets, as well as pet travel carrier services, escort services for minors and transfers on ground with the transportation company Cabo Cardinal.
All of these are mentioned as impending on the company's website.
Executives from the carrier say Señor Air will generate an economic benefit for the region as well as new direct and indirect jobs. And will also eventually connect Mexico's northwest with the Felipe Ángeles Airport in Mexico City (AIFA). 
Volaris is currently the only airline that connects AIFA with the northwest of Mexico, flying to Mexicali, Tijuana and La Paz.
With reports from A21