The federal government has found a like-minded energy sector ally in the chief of the Organization of the Petroleum Exporting Countries (OPEC), who on Thursday praised Mexico for investing in oil refineries.
President López Obrador — an energy nationalist who has championed the ongoing use of fossil fuels while showing more muted support for renewables — met in Mexico City with Haitham al-Ghais, secretary general of OPEC, a group of 13 countries including Iran, Iraq, Saudi Arabia, Nigeria and Venezuela.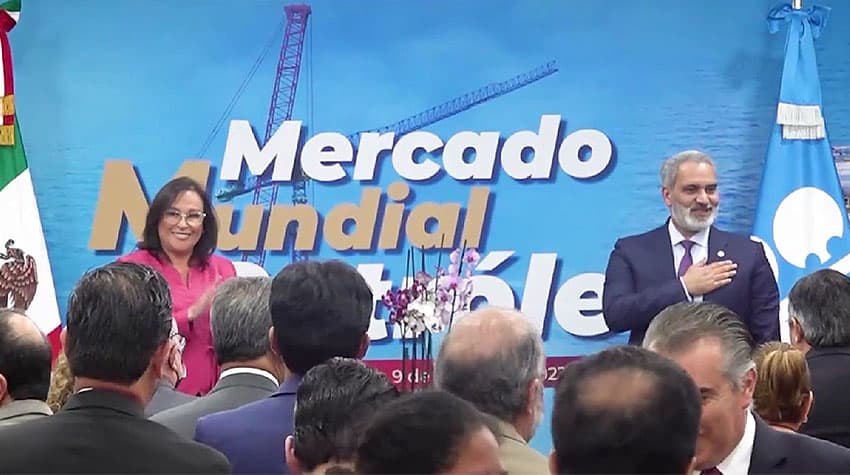 Energy Minister Rocío Nahle also attended the meeting, and later on Thursday hosted a "World Oil Market" event at which al-Ghais was the main draw.
López Obrador, a native of the oil-rich state of Tabasco, noted on social media that it was the first time than an OPEC chief had visited Mexico, and he asserted that he and al-Ghais understood each other well.
The federal government has invested heavily to increase Mexico's oil refining capacity as the president seeks to make the country self-sufficient for fuel. It has built a new refinery on the Tabasco coast, purchased Shell Oil Company's share of a jointly-owned refinery in Texas and spent some 50 billion pesos (US $2.7 billion) to upgrade Pemex's six operational refineries in Mexico.
Al-Ghais, a Kuwaiti oil executive who became OPEC's chief last August, congratulated Mexico — which is part of a larger OPEC+ grouping of oil-producing nations — for its "vision" in investing in refining capacity at a time when many countries are closing refineries and focusing on growing the renewable energy sector.
Hoy se eligió al nuevo secretario general de la OPEP, Mr. Haitham Al Ghais ocupará el secretariado a partir del próximo 1 de agosto. El @GobiernoMX le extiende una felicitación y deseos de éxito.
Nuestro reconocimiento a Mr. Mohammed Barkindo por la excelente labor realizada. 🇲🇽 https://t.co/bey5D14euV

— Rocío Nahle (@rocionahle) January 3, 2022
When Al Ghais became the secretary of OPEC, in January 2022, Mexico's Economy Minister Raquel Buenrostro made a point of congratulating him on behalf of Mexico on Twitter.
"Investing is key for a successful future because we're going to need more oil," he said at the Energy Ministry event.
"… What you are doing … here in Mexico is not just for the country, … it's for humanity as a whole, you're boosting global growth," al-Ghais said.
He said that OPEC members are also investing heavily in oil production and refining, and noted that he spoke with López Obrador and Nahle about the importance of Mexico reaching self-sufficiency for fuel.
Al-Ghais predicted that demand for oil will continue to grow in coming decades and make up 30% of the world's energy mix in 2045. He asserted that some US $12.3 trillion in global investment in the oil and gas industries will be required by the same year.
"We have to be realistic. Renewables are not enough. Although we celebrate and support the [energy] transition, today we remain in this reality, not because we don't want more renewables but because they're insufficient to meet demand," al-Ghais said.
López Obrador said Friday that the OPEC chief "values highly what Mexico is doing in terms of oil policy."
"… We wish that oil was no longer used, that fossil fuels were no longer used, that the environment was looked after more, but there are processes that have to be carried out in the energy transition," he said.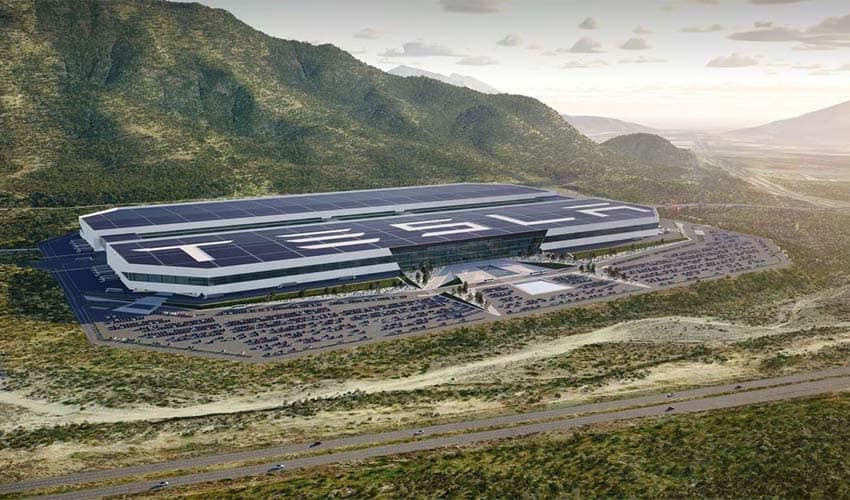 "… Two or three years ago, there was a campaign from experts [saying] that oil was no longer going to be used, that everything was going to be electric. And it was so powerful that even multinational oil companies began to believe this forecast and started to put their refineries up for sale," López Obrador said.
After noting that Mexico's state oil company Pemex bought Shell's stake in the Texas refinery, he said he regretted not buying "three instead of one."
Nahle said Thursday that 53 million vehicles in Mexico collectively require over 1 million barrels of gasoline per day.
There are relatively few electric vehicles on Mexico's roads, but that could change as the manufacture of EVs ramps up here. Tesla and BMW both recently announced plans to make EVs in Mexico, with the former set to build a gigafactory near the Nuevo León capital of Monterrey.
With reports from Milenio, Expansión, El Economista and El Universal