Tesla CEO Elon Musk confirmed Wednesday that the electric vehicle manufacturer will build a new gigafactory near Monterrey, Nuevo León.
His announcement at Tesla Investor Day in Austin, Texas, came a day after President López Obrador announced the company's plan and revealed that it had agreed to "a series of commitments to address the problem of water scarcity" in Nuevo León, including the use of recycled water at its factory.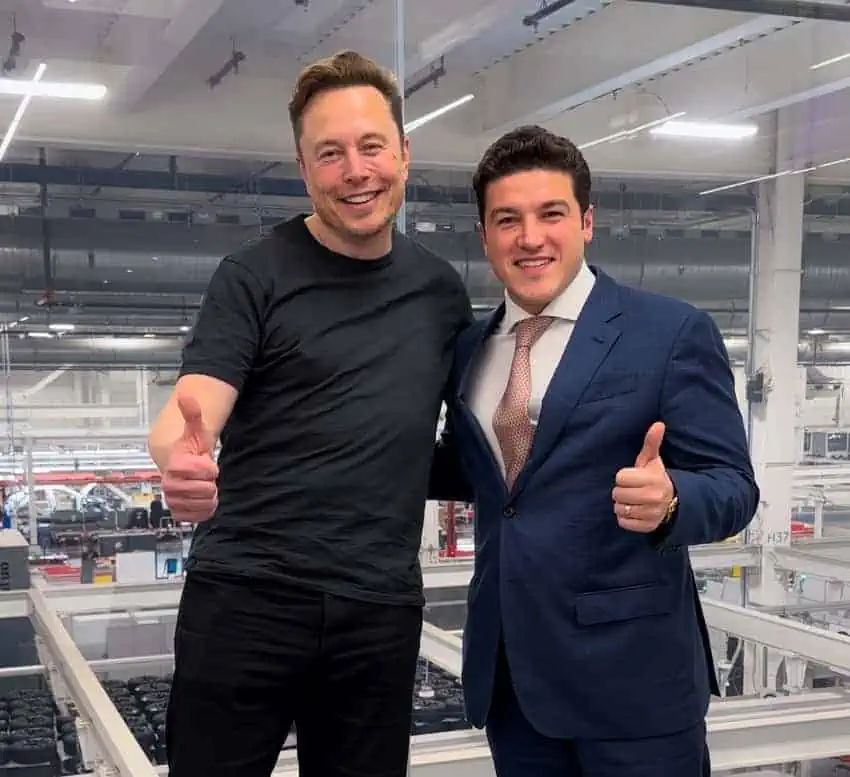 The gigafactory, at which Tesla will make "next-gen" electric vehicles (EVs), will be located in Santa Catarina, a municipality just west of Monterrey that borders Coahuila.
"Probably the most significant announcement of the day is that we're excited to announce we're going to be building a gigafactory in Mexico," Musk said near the conclusion of the event in Austin, using a manufacturing facility name popularized by Tesla.
The CEO, who spent time in Nuevo León last October and recently held talks with López Obrador, presented a computer-generated image of the proposed facility that showed the company's name emblazoned across its roof.
"We'll have obviously a grand opening and a groundbreaking and whatnot, but we're excited to announce that the next Tesla gigafactory will be in Mexico, near Monterrey, so super excited about it," Musk said.
El anuncio de @ElonMusk que confirma #TeslaEnMéxico. #MultilateralesResuelve 🇲🇽🚗⚡️ pic.twitter.com/HZs0bz4aij

— Martha Delgado +🤚🏻 (@marthadelgado) March 2, 2023

He said that Tesla would continue to expand production at all existing factories, explaining that the gigafactory in Mexico will be "supplemental to the output of all the other factories."
"This is not, to be clear, moving output from anywhere to anywhere. It is simply about expanding total global output," Musk said.
Tesla has five existing gigafactories – three in the United States, one in China and one in Germany.
Musk didn't offer specific details about Tesla's plans in Mexico, but Deputy Foreign Affairs Minister Martha Delgado said in a television interview that the company would invest more than US $5 billion in the gigafactory and that it would employ up to 6,000 people.
An unnamed Reuters source with knowledge of Tesla's plans said that total spending could reach $10 billion, a figure that was also cited by Santa Catarina Mayor Jesús Nava.
Delgado said the facility would be "the biggest electric vehicle plant in the world," but it was unclear when construction will begin and when it will open.
Once the factory starts operations, Tesla will manufacture about 1 million EVs per year in Mexico for domestic and international markets, Delgado said. She said that Tesla chose to build a new plant in Nuevo León due to the state's proximity to its headquarters in Austin, and that the company was considering building a battery plant in central Mexico.
The deputy foreign minister and Nuevo León Governor Samuel García were among the Mexican officials who traveled to Austin for Wednesday's Investor Day event at which Tesla also outlined plans to reduce manufacturing costs by 50% and increase output to 20 million vehicles annually by 2030, more than 10 times the number it expects to produce this year.
The objectives are part of Tesla's Master Plan 3, which the company described as "a path to a fully renewable energy future."
García, a young Citizens Movement party governor who frequently touts the foreign investment that has flowed into Nuevo León since he took office, lauded Tesla's decision to set up near Monterrey in a series of social media posts.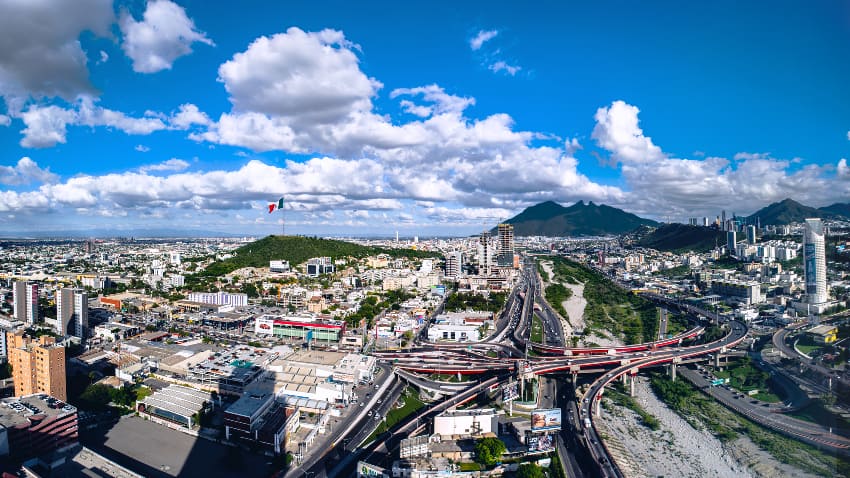 "The richest man on earth trusted Nuevo León, Mexico, for his new gigafactory and his next generation vehicle. The future is bright. Thanks @elonmusk, thanks @Tesla," he wrote on Twitter above a photo in which he appears with Musk. 
In a video message, García said that Mexicans should feel proud about Tesla's arrival in Nuevo León. He asserted that China, Germany, England, Brazil and Canada were all interested in getting the new Tesla plant but Musk ultimately "chose Mexico."
He said that after he won the 2021 gubernatorial election but before he was sworn in later the same year, he traveled to Texas and visited Tesla's gigafactory in Austin. At the end of a tour of the factory, García said that executives – "today great friends of mine" – explained that Tesla depended heavily on imports from Nuevo León "because aluminum, metal, the parts and even the brain – the car's computer – were exported from here."
"That's when I started dreaming of Tesla and it's why Nuevo León can now dream of the future. Nuevo León needed Tesla like Tesla needed Nuevo León," he said, adding that they fit each other like a tailor-made suit.
The governor also said that Tesla's presence in the state will attract other companies in sectors including electric transport, aerospace and telecommunications.
Earlier on Wednesday, López Obrador said that Musk is "interested in investing more in Mexico" and that he had invited him to visit.
"I'm thinking about getting him to go to Sonora to see the solar energy plant … and all the potential there is there in copper and lithium," he said.
"I clarified that lithium has already been nationalized but that doesn't mean we can't reach an agreement. Lithium belongs to Mexicans but if you buy the raw material, put it in battery factories in Sonora, give work to sonorenses, to Mexicans, an agreement can be reached," López Obrador said.
Lithium, which isn't yet extracted in Mexico, is a core component in batteries used by electric vehicles. Ford is already making EVs in Mexico while GM and BMW have plans to do so, the latter announcing last month that it would invest 800 million euros (US $848.5 million) in San Luis Potosí to produce high-voltage batteries and fully electric "Neue Klasse" vehicles.
A growing number of foreign companies are investing in Mexico to take advantage of the country's proximity to the United States, its free trade agreement with the U.S. and Canada and the availability of affordable skilled labor.
With reports from Reuters, Reforma and El Financiero