Feminist activists and security officials held a public meeting in Mexico City on Thursday, with the aim of improving mutual understanding ahead of the International Women's Day march on Mar. 8.
The discussion was organized by the Ministry of Citizen Security (SSC) and moderated by Geraldina Gonález Vega, president of the Council to Prevent and Eliminate Discrimination in Mexico City (Copred).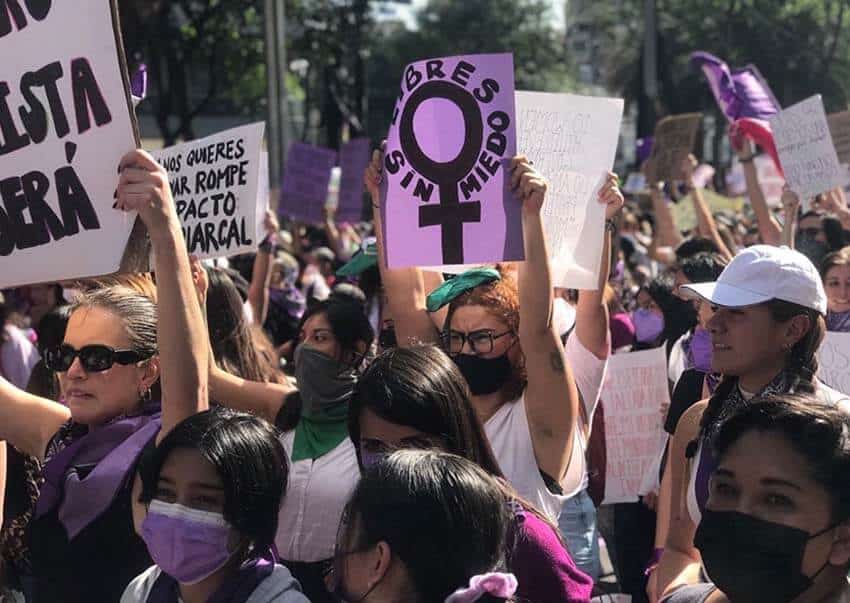 Participants shared their perspectives on gender violence, sexual harassment and discrimination, with special mention of the additional stigma faced by trans women. They also discussed the role of the police in relation to these issues and how to address gender bias in law enforcement.
The panel also included: Inspector General Lucía Karen Pérez Ortiz, regional director of the Benito Juárez borough; Chief Inspector Itzania Sandibel Otero Manzo, director of the Atenea Women's Metropolitan Unit; Paula Salcedo, a member of the pro-civil liberties group Article 19; and Eli Romano Zavala, a psychologist and founder of the activist group Unspeakables, which deals with gender violence.
One aim of the discussion was to promote dialogue between policewomen and activists to reduce the risk of violence during the protest. The Women's Day protest in Mexico City has drawn thousands of participants in recent years, with some violent clashes breaking out in 2020 and 2021.
The 2022 march, however, was more peaceful, with protesters even giving flowers to police. All panelists agreed that this year's march should aim for the same level of mutual respect.
"On this march the majority of us are women, which is what we want," said Inspector General Pérez. "What we least want is for someone to be injured."
"For the SSC the priority in the marches…is to safeguard the integrity of each and every one of the participants," she added. "That all the women who participate in them, including the policewomen, leave without harm."
She also spoke of her own experience as a policewoman in a male-dominated profession.
"It is difficult in an institution where the male gender continues to predominate," she said. "It has cost us work but today [there] are more than 70 women in command positions, showing that we know, [and] that we are capable. That helps us to be empathetic towards protesters."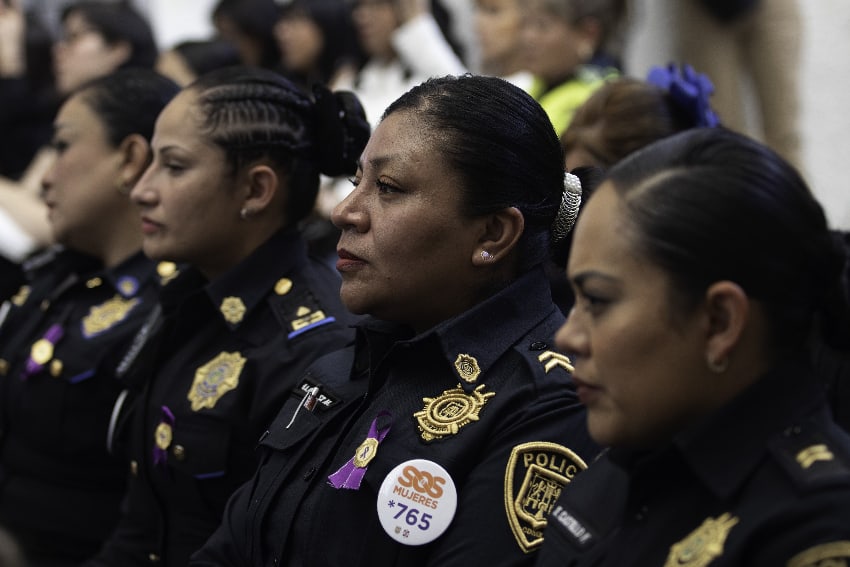 "We also want to shout…we are also feminists," Chief Inspector Manzo added. "I am a policewoman and a female citizen, that was the most difficult thing at the time, because we didn't know whether to defend or support, or care, or protect."
The activists on the panel added their own views on the importance of the march in the context of the inequality, repression and violence faced by women in Mexico.
"All protests are legitimate and respond to a demand for justice," Salcedo said. "It is essential that police understand that the right to protest and express oneself freely is a fundamental human right. Repression and violence only perpetuate the injustices we are trying to combat."
"We shouldn't have to go out and march for our rights," Romano added. "We are unhappy with the state that is not achieving fair guarantee and respect for those rights."
With reports from MVS Noticias and Pie de Página