Jesús Ociel Baena Saucedo, the first nonbinary judge in Latin America, was killed in a murder-suicide committed by boyfriend Dorian Daniel Nieves, the Aguascalientes state prosecutor said Tuesday.
One of Mexico's most prominent LGBTQ+ activists, Baena was found dead on Monday morning at their home in the capital city of Aguascalientes.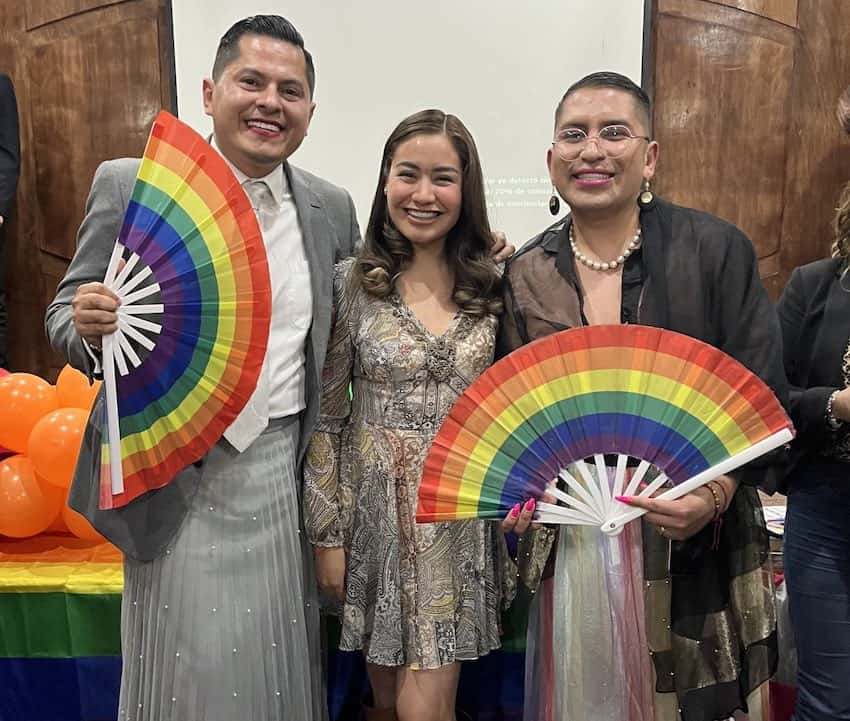 According to prosecutor Jesús Figueroa, Nieves killed Baena with a razor blade, then took his own life with the same sharp instrument.
"The magistrate's body has 20 wounds, one fatal in the jugular, and his partner has wounds on his fingers that are caused, according to experts, precisely by the use of the blade," Figueroa said.
Footprints corresponding to Nieves were found near the judge's body on the ground floor, the prosecutor added, noting that the killer also went upstairs, where traces of blood were found on a bed.
The home's main access door was locked, Figueroa said, and security camera footage shows only Baena and Nieves in the home — entering together at 1:16 a.m., roughly eight hours before their bodies were discovered.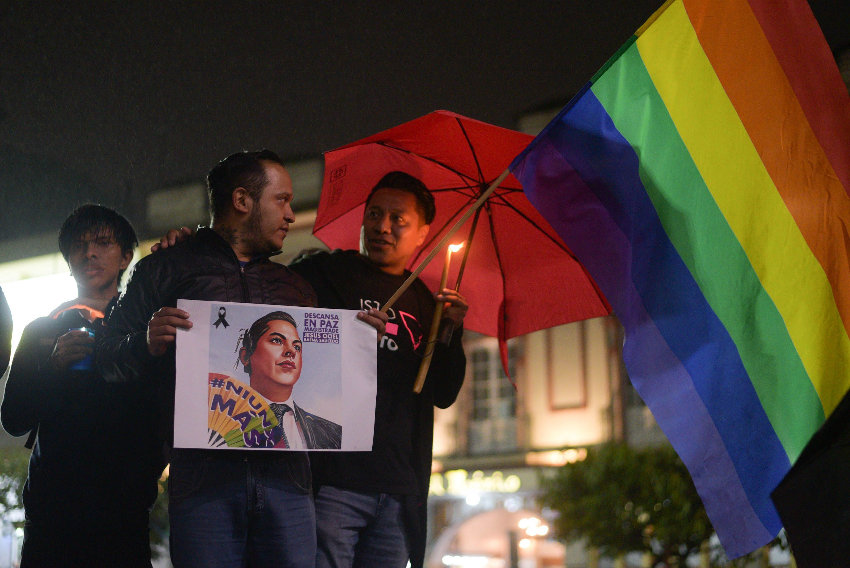 "The only two people who were on the property were the two of them," Figueroa said. "We did not find any other evidence … to establish [that] a third person entered."
Baena, 39, made history in October 2022 by being appointed to the Electoral Tribunal of the State of Aguascalientes, a division of the Mexican justice system that specializes in matters relating to elections.
As a nonbinary individual, they were an outspoken, respected and staunch advocate for LGBTQ+ rights, with a long career in constitutional law.
Baena pioneered initiatives on behalf of trans children, same-sex marriage and gender-identity recognition, and made news by getting Coahuila state officials to re-issue their 1984 birth certificate with a box added for "non-binary." Shortly thereafter, Mexico issued its first non-binary passport, to Baena.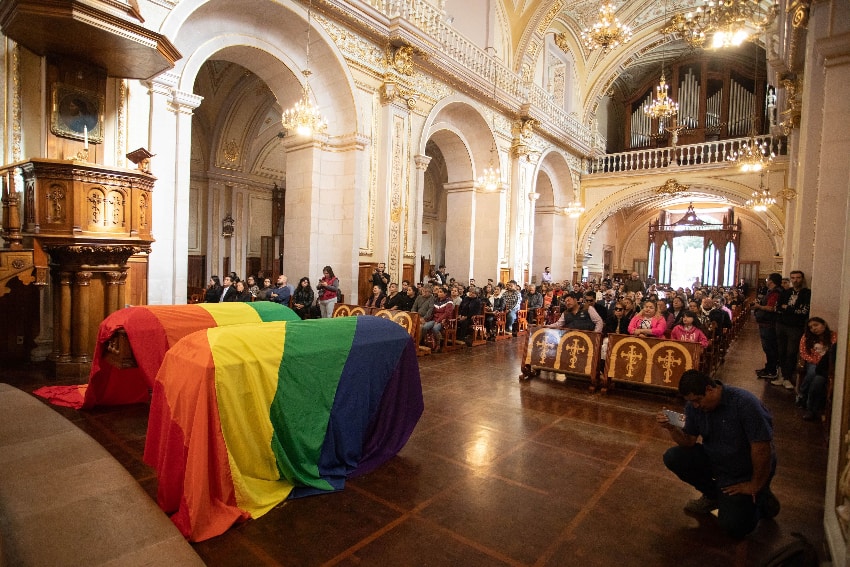 But Baena also faced criticism, hate speech and other obstacles. In July, the native of Saltillo, Coahuila announced on social media they had requested protection from the government due to attacks and death threats.
Nieves, 37, a lawyer according to social networks, reportedly was chosen Mr. Model Mexico for Aguascalientes in 2012, when he was 26 years old. Reports say he lived in Mexico  City.
Baena's death sent shock waves through Mexico and beyond, sparking marches and gatherings in Mexico City, Chihuahua, Puebla, Guadalajara, Cancún, Morelia and Cuernavaca, among others.
Manuel Alonso García, Aguascalientes' public security minister, caused controversy when he declared on Monday that the victims' deaths were a crime of passion. 
At the marches, people shouted lines such as "crime of passion, national lie" and "dissidents are killed in plain sight."
At a rally in Mexico City, one speaker said, "We are heirs to a struggle that Ociel has left for us. We must not let his death pass in vain. We must continue with the legacy he left us." 
With reports from Milenio, El País, Reporte Índigo and Zócalo