A press freedom advocacy organization has concluded that many of the statements made by President López Obrador are false, misleading or cannot be proven to be true.
Article 19 sought information from the federal government about 34 statements López Obrador made between 2019 and 2022.
The statements, most of which were made at the president's weekday press conferences, referred to corruption, the economy, COVID-19, autonomous organizations, social programs, security and "other matters," the non-governmental organization said in a report entitled (Des)información oficial y comunicación social, or Official (Dis)information and Social Communication.
Based on the information it received, Article 19 concluded that nine of the statements in question — 26.5% of the total — were false and two others (5.6%) were misleading.
Only two of the 34 statements were "backed up" by government information while one other was "verifiable" but López Obrador "left out facts" that would have placed it in its "right context," the NGO said.
With regard to the other 20 statements — 58.8% of the total — Article 19 said that neither the president's office nor other government departments provided information that allowed them to be deemed true or false.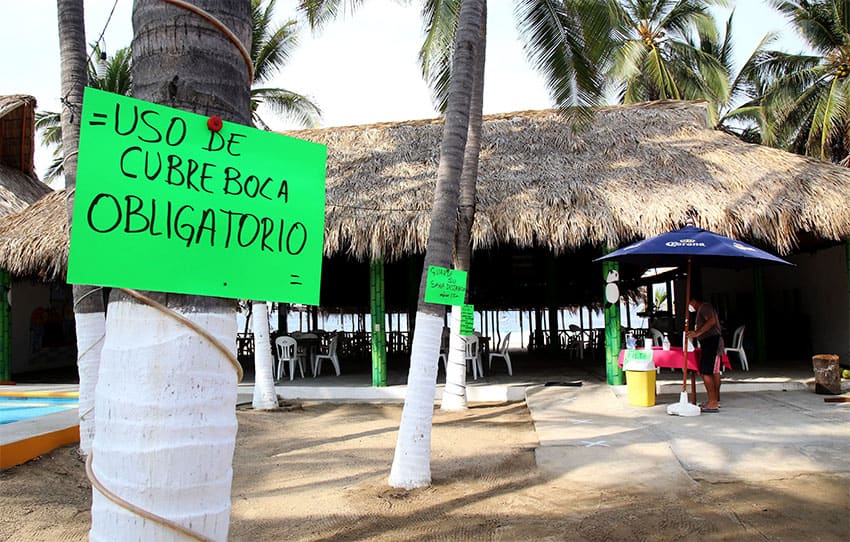 Thus, 31 of the 34 statements — 91.2% of the total — were determined to be false, misleading or unverifiable.
Article 19 said that the dissemination of false or unverifiable information is detrimental to "people's right to be informed."
The organization also said that the results it obtained from its analysis of the president's statements are congruent with information it has presented in its most recent annual reports. As a result, it concluded that "the federal government has deployed a strategy of disinformation within its social communication policy."
Among the nine statements made by López Obrador that were determined to be false was a remark in August 2020 that "no foreign investment [in Mexico] was lost despite COVID" and an assertion the following month that under the current government "there are no longer [cases of] torture, disappearances or massacres."
Article 19 said that data from the Economy Ministry disproved the former statement and information from official sources including the federal Attorney General's Office refuted the latter.
In addition, the organization Human Rights Watch said in a report last year that "human rights violations — including torture, enforced disappearances, abuses against migrants, extrajudicial killings, gender-based violence, and attacks on independent journalists and human rights defenders — have continued" since López Obrador took office in late 2018.
An analysis conducted by Spin, a Mexico City-based consulting company, indicates that the presidential falsehoods detected by Article 19 are just the tip of the iceberg.
The consultancy said last August that it had determined that López Obrador makes an average of 94 false statements per mañanera, or morning press conference.
AMLO, as the president is best known, has now presided over more than 1,000 pressers, meaning that his tally of misstatements and misrepresentations would now be hovering around 100,000 based on Spin's numbers.
Mexico News Daily