The constitutional points committee in the Chamber of Deputies approved a bill on Tuesday to reduce the workweek from 48 to 40 hours. The legislation also states that for every five eight-hour days Mexicans work, they must get at least two days off.
Currently, per Article 123 of the Mexican constitution, employers can only require a maximum 48 hours per week of their workers — or six eight-hour days per week. But if the bill passes both houses of Congress, workers would receive overtime pay for any hours beyond the proscribed 40.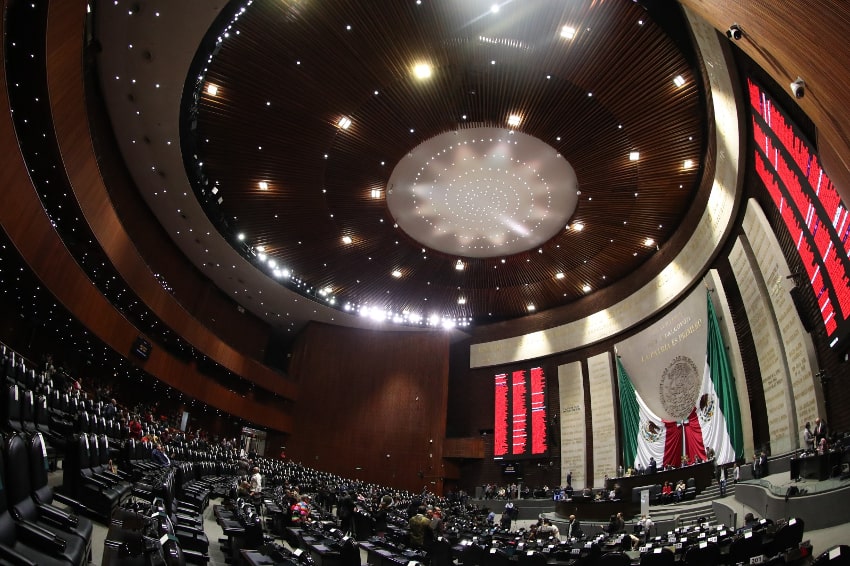 As a constitutional amendment, the bill must be approved by a two-thirds majority of each congressional chamber.
Proposed by the Citizens Movement (MC) party, the final version of the bill emerged from discussion in committee somewhat watered down: it originally suggested a 35-hour workweek from Monday to Thursday. The new version of the bill was approved by 27 votes and five abstentions from the Chamber of Deputies' constitutional points committee.
MC formulated the bill after the Organization for Economic Cooperation and Development ranked Mexico as the country where workers put in the most hours in 2021, with 40.9 hours per week or 2,128 hours per year. At the same time, the World Health Organization ranked Mexico as the highest in the world for levels of work-related stress.
If the bill becomes law, Mexico will join Chile, Ecuador and some Caribbean nations as the only countries in Latin America with a 40-hour workweek. Other countries in the region — including El Salvador, the Dominican Republic and Belize — have a workweek of less than 48 hours but over 40. Mexico currently stands alongside Argentina, Peru, Bolivia, Panama, Costa Rica and Paraguay as the only Latin American countries with a 48-hour workweek.
Among OECD countries, Mexico is at the very top in the average number of work hours per worker. This graph only accounts for people with full-time employment.
In contrast, almost all of Europe and some countries in Asia have a 40-hour workweek, according to data from the International Labour Organization (ILO). In the U.S. and Canada, overtime kicks in after 40 hours of work each week.
"It appears that the classic 'working 9 to 5' standard workweek is slowly declining, particularly in many of the developed countries," ILO labor conditions specialist Jon Messenger stated in a 2018 report entitled "Working time and the future of work." 
The ILO suggests a 40-hour workweek as conducive to a better work-life balance for employees.
In December 2022, Congress approved a historic bill to increase paid vacation days from six to 12 for workers who have completed at least one year with their employer.
It remains to be seen if the 40-hour work week will follow the same path.  
With reports from Expansión and El Economista