The health sector, seniors and the state oil company are among the winners in the federal government's proposed 7-trillion-peso (US $351.8 billion) 2022 budget.
Delivered to the lower house of Congress on Wednesday, the draft economic package details spending of some 800 billion pesos on health in 2022, a 15.1% increase compared to this year.
Funding for the federal Health Ministry will increase 27.6% to 192.3 billion pesos under the government's plan, which outlines total spending that is 8.6% higher than that in the 2021 budget.
"The resources to continue confronting the pandemic are fully guaranteed in this budget," Finance Minister Rogelio Ramírez de la O told federal lawmakers.
"… Eight hundred billion pesos is being allocated to this task, which includes the purchase of vaccines and medications, free health services … and an increase to the health workforce to attend to the pandemic," he said.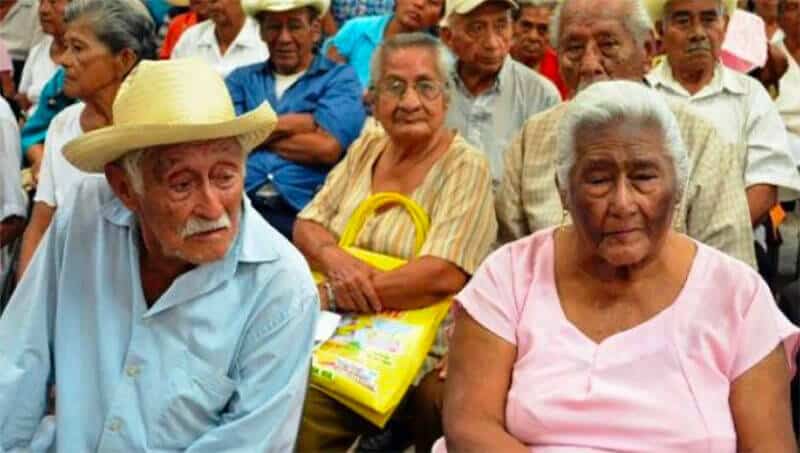 Another government priority is the delivery of pensions to seniors, with spending set to increase 69.9% to just over 238 billion pesos.
Pemex, the world's most indebted oil company, has been allocated just under 636.3 billion pesos, a 16.8% increase compared to 2021, while the Federal Electricity Commission (CFE) is slated to get just under 450 billion pesos, a 7.7% jump. Pemex is also set to get further tax relief.
President López Obrador has made the rejuvenation of both Pemex and the CFE a priority, and his administration has sought to increase the state-owned utilities' participation in the oil and electricity markets, which were opened up to foreign and private companies by the previous federal government.
The government is also pursuing a wide-ranging infrastructure construction program and to that end allocated almost 1 trillion pesos, or almost 15% of the total funds in the 7.05-trillion-peso budget. About 45 billion pesos is slated to go to the new refinery project on the Tabasco coast, while the Santa Lucía airport project is set to get an additional 63.2 billion pesos in 2022.
Those two projects, along with the Maya Train railroad – which will receive the lion's share of the tourism budget – and the Isthmus of Tehuantepec trade corridor, are set to get a combined 12% funding boost in 2022.
In his third annual report to the nation last week, López Obrador noted that the government is building numerous infrastructure projects including highways, dams, hospitals, state-owned banks, universities, schools, water treatment plants, bridges, railroads, airports, military barracks, libraries and stadiums.
State and municipal governments are also budget winners with their federal funding set to increase 4.9% to over 2 trillion pesos in 2022, the highest annual allocation during the current government.
One of the budget losers is the military, which the president has depended on heavily for tasks such as public security, infrastructure construction and the COVID-19 vaccine rollout. The armed forces have been allocated funding of just under 141.9 billion pesos, a 7.5% cut compared to 2021.
However, the National Guard, the two-year-old quasi-militarized security force that is playing a central role in public security and stopping the movement of migrants, is set to get almost 70% more resources next year.
Ramírez de la O, who succeeded Arturo Herrera as finance minister earlier this year, said the 2022 budget is built on three pillars.
"The first is support for the wellbeing of the most vulnerable population. The second is stability and strength of public finances, maintaining fiscal prudence. The third is support for regional investment projects that trigger social development and which have positive direct and indirect impacts on wellbeing and employment," he said.
The finance minister told lawmakers that 2022 will be a year of consolidation of the economic recovery in the wake of the sharp pandemic-induced downturn of 2020. The Finance Ministry upgraded its 2022 growth forecast in the budget papers, predicting an economic expansion of 4.2%, up from 3.6% in April. GDP is expected to increase by about 6% in 2021.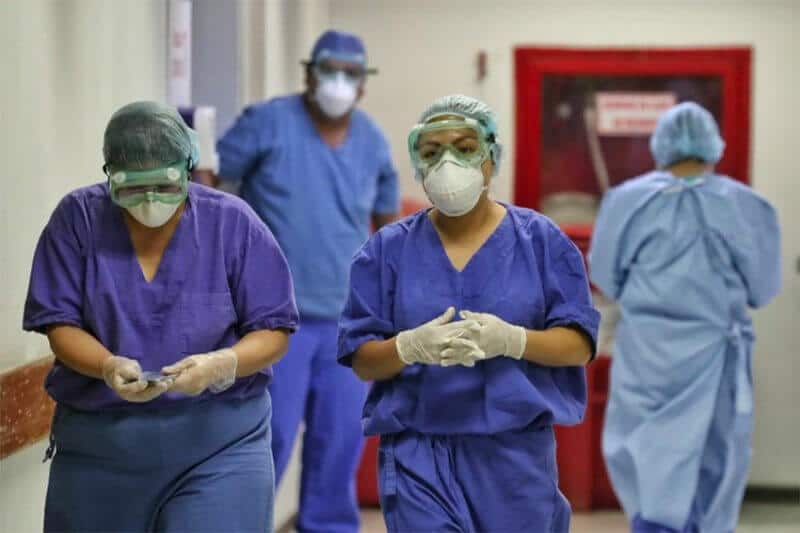 Ramírez de la O said the ongoing progress in the delivery of COVID-19 vaccines – more than two-thirds of Mexican adults are now vaccinated with at least one shot – will continue to aid Mexico's economic recovery. He also said that addressing social and economic inequalities that were made worse by the pandemic is a priority of the 2022 budget.
Women will get some limited economic relief due to the removal of taxes on feminine hygiene products such as tampons and pads.
Among the assumptions in the 2022 budget papers are annual inflation of 3.4%, interest rates of 5% (the central bank's benchmark rate is currently 4.25%), an average exchange rate of 20.3 pesos to the US dollar, an average per barrel Mexican oil price of US $55, daily oil production of 1.83 million barrels (a 2.2% decline compared to 2021) and total government debt equivalent to 51% of GDP.
The government anticipates income of just under 6.2 trillion pesos in 2022, an increase of 7.5% compared to this year. It didn't announce any tax increases but expects to receive greater tax revenue due to the ongoing recovery of the economy, higher oil prices and the closure of tax loopholes for large companies, among other factors.
Ramírez de la O asserted that Mexico will start 2022 with macroeconomic stability and in a better position than many other countries with similar levels of development.
Despite the slated 8.6% increase in overall expenditure, the 2022 economic package was devised in accordance with principles of austerity, he declared, adding that there is "rationality and efficiency" in the spending it proposes.
With reports from Milenio, El País and El Economista