The Puerto Peñasco solar energy plant will come online in April, state officials announced during a visit of foreign diplomats to the nearly finished plant on Thursday.
Representatives of 80 countries and 25 international organizations traveled to Sonora to take part in the visit, which was led by Foreign Minister Marcelo Ebrard.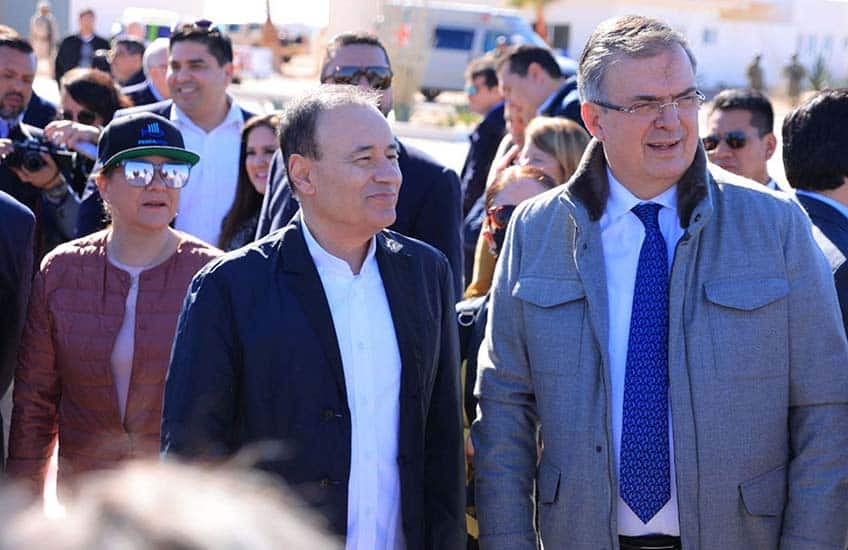 "Mexico is making a really great effort because it didn't consider [the shift to renewable energy] would be so fast," Ebrard told the diplomats.
He said the global energy price rises caused by Russia's war on Ukraine had pushed Mexico and the United States to invest heavily in accelerating the region's renewable energy transition.
The Puerto Peñasco plant was built by Mexico's state electricity company with an investment of US $1.6 billion. Once completed, it will be the largest solar power plant in Latin America, with a generating capacity of 100,000 megawatts — enough to power half a million homes. 
One of its main benefits will be to supply power to Baja California, which is not currently connected to the national electricity grid.
The first 129 megawatts of the project will be operational by April 29, Juan Antonio Fernández, strategic planning director of the Federal Electricity Commission (CFE), announced on Thursday.
"Today's message is that Sonora will be the leading solar energy producer of Latin America," Ebrard said. "The second message is that it will be the main generator of new electromobility technologies in the country in the coming months."
Sonora state governor Alfonso Durazo, who also took part in the visit, explained that the Puerto Peñasco plant would form part of the Sonora Clean Energy Plan. This plan also seeks to mine Sonora's large lithium reserves for use in electric car batteries and to make the state a hub for electric vehicle manufacturing.
Ebrard said that the plan represented a "new model of development" that would lead the way in transforming Mexico's energy model.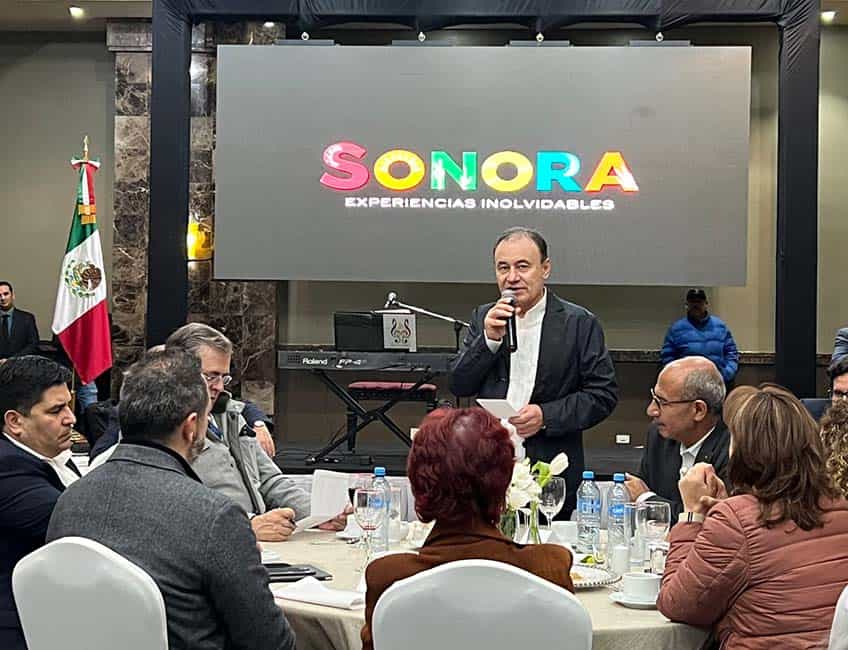 President López Obrador has committed to generating at least 35% of the energy used in Mexico in 2023 from sustainable sources. He has also pledged to double the country's renewable energy capacity by 2030, with a projected investment of $48 billion.
However, AMLO has also invested in subsidizing Pemex, Mexico's state oil company, and in constructing a new oil refinery, casting doubt on his green credentials.
With reports from Associated Press and El Economista