Quintana Roo business leaders have urged authorities to take action against continued violence from some taxi drivers after an assault on a private vehicle last week.
"The Caribbean Business Coordinating Council (CCE) expresses its deep concern over this incident which affects the image of our state and the reputation of good taxi drivers who are abiding by the law," the head of the CCE said in a statement. "For this reason, we ask our authorities to sanction all who were involved."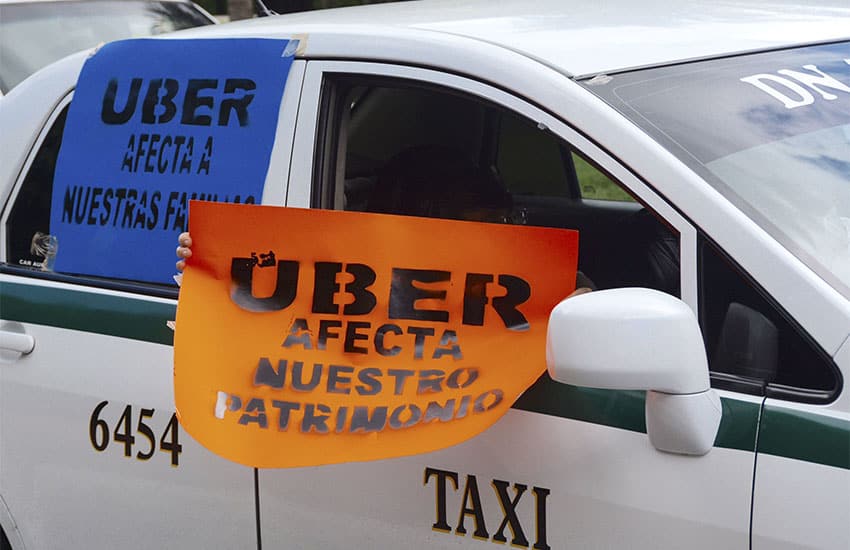 The suggested sanctions include the cancellation of concessions and licenses to operate a taxi.
To guarantee the safety of tourists and residents, the CCE has also called on authorities to carry out an exhaustive investigation to determine those responsible for the violent attacks. 
Two taxi drivers were arrested in Cancún, Quintana Roo on Thursday for assaulting a van carrying foreign tourists, the latest episode in an ongoing conflict between some taxistas and rideshare services.
Footage posted on social media shows at least two uniformed taxi drivers whacking a Chevy Suburban with poles and other objects. The driver of the van attempted to escape with the vehicle's tailgate open after the tourists' luggage had fallen into the street, the video shows. Three women can later be seen retrieving their luggage from the side of the road.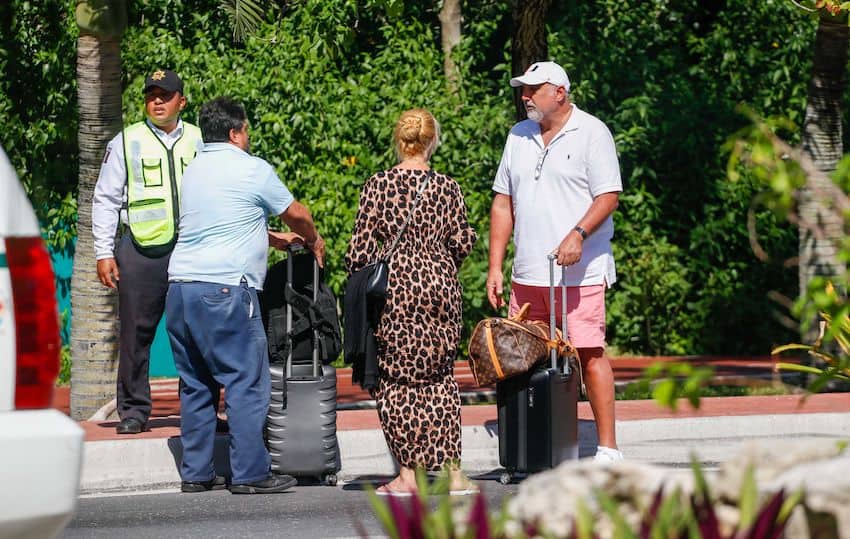 As observed in the footage, one of the women appeared to take refuge in the store of a local business owner who filmed the incident, while the taxi drivers continued to chase the driver of the Suburban down the street until he reached a police officer. 
Local media reported that the Suburban was not hired via a ride-hailing app but through a local limousine service. Past incidents of taxi drivers attacking private vehicles in Cancún were provoked by the assumption that they were driven by people employed by Uber. 
Angélica Frías, head of the Cancún branch of the Employers' Confederation of Mexico (Coparmex), condemned Thursday's violent incident and invited those involved in transportation services "to resolve their differences and conflicts through dialogue." 
"We are putting the international image of our tourist destination at risk," she emphasized. 
In January, an injunction allowing Uber to operate in the state led to various violent incidents including road blockades, stone throwing and cabbies physically preventing tourists from boarding Uber vehicles.
The U.S. issued a travel advisory in January warning that "disputes between these services and local taxi unions have occasionally turned violent, resulting in injuries to U.S. citizens in some instances."
With reports from The Associated Press and La Jornada Maya