Dramatic scenes unfolded in the federal Senate on Thursday when a group of opposition and independent senators invaded and occupied the rostrum to protest the ruling Morena party's failure to support the appointment of a new commissioner to Mexico's currently inoperative transparency agency.
Morena's leader in the upper house, Senator Ricardo Monreal, said on Thursday that lawmakers with the ruling party had agreed to support the appointment of a new member of the governing body of the National Institute for Transparency, Access to Information and the Protection of Personal Data (INAI), which has been unable to convene since the start of the month because it only has four of the seven commissioners it should have, one fewer than quorum.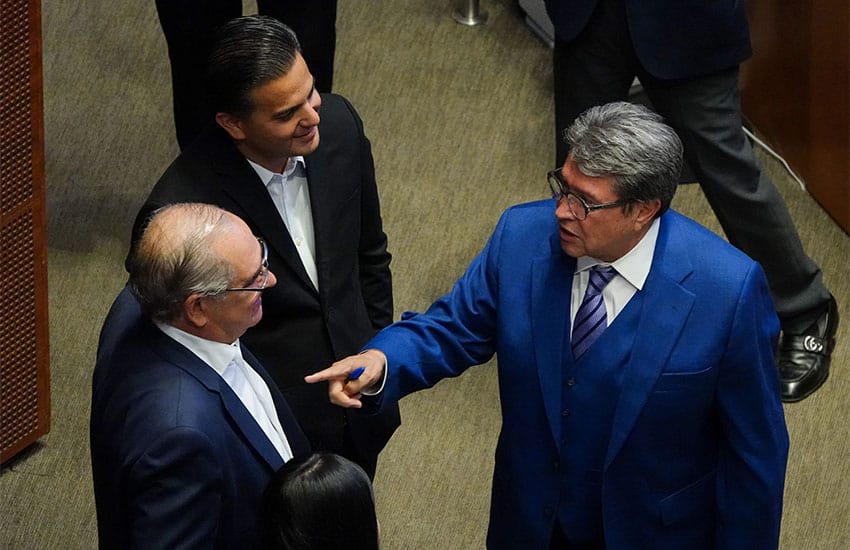 However, only 43 of 110 senators present in the upper house on Thursday afternoon voted in favor of the appointment of Ricardo Salgado, a former National Anti-Corruption System official who now heads up the internal control body of the federal Agriculture Ministry. Most senators with Morena — the ruling party that, along with its allies, has a majority in the Senate — unexpectedly voted against the appointment of Salgado, who via an evaluation process had been deemed to be a suitable INAI commissioner.
The INAI's Plenary will thus remain essentially inoperative over the long summer congressional break, which begins Monday, unless an appointment is made during Friday's final scheduled session of the current sitting period or an extraordinary period is convened.
INAI Commissioners, however, say they have continued to do their jobs. Commissioner Adrián Alcalá Méndez said in an statement Thursday that the INAI continues to fight for citizens' right to information.
INAI Editorial Committee President Norma Julieta del Río Venegas said earlier this month that the INAI's staff are close to concluding the uploading of obligatory government data for Q1 of 2023 to INAH's transparency database.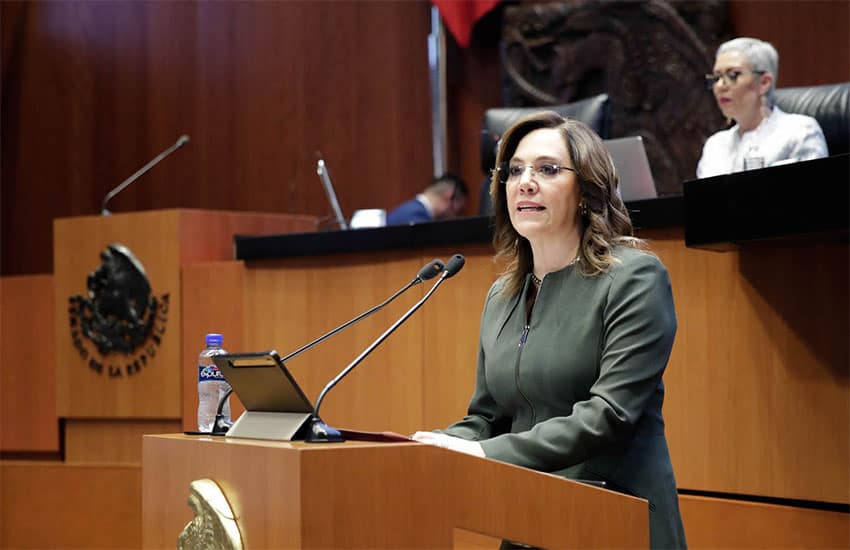 Still, over 2,300 appeals related to information requests that were denied or not adequately filled have been left pending due to the INAI's current impasse.
As Senate President Alejandro Armenta was reading out the results of Thursday's vote, independent and opposition senators including representatives of the National Action Party (PAN) and the Citizens Movement party (MC) rushed to the rostrum and unfurled large banners that conveyed demands for the immediate appointment of additional INAI commissioners and the recuperation of the transparency agency "today."
The disgruntled senators also expressed their discontent with the situation by chanting "We want transparency!"
"We're not going to leave until there is a new proposal [for an INAI commissioner appointment]," said PAN Senator Xóchitl Gálvez.
El Sen. Cravioto tirando golpes, uno me tocó a mí; por eso urge aprobar la 3 de 3, para que estos violentos no lleguen a ningún cargo.
Y todo porque exigimos el nombramiento de consejeros del INAI para que pueda funcionar. pic.twitter.com/tavEwHzghk

— Lupita Saldaña (@LupitaSaldana_) April 28, 2023
Senators occupied the chamber during a brief recess demanding immediate appointment of an INAI commissioner. Soon after, the scuffle began. In this video, Morena Senator César Cravioto (in the circle) strikes at two senators. (Sen. Lupita Saldaña/Twitter)    
The newspaper Reforma reported that there were "scuffles, punches and insults" amid the chaos. Morena Senator César Cravioto was caught on video striking at two female PAN senators as he stood above them on the Senate rostrum.
Armenta initially called a recess but later returned to the Senate and suspended the session until 1 p.m. Friday, a move that prevented the consideration of numerous other items on the legislative agenda.
Germán Martínez, an independent senator who left Morena in 2021, accused Monreal of deceiving other senators with his claim that the ruling party would support the appointment of Salgado.
The Senate approved the appointment of two new commissioners in March but the designations were subsequently vetoed by President López Obrador, who asserted they were based on agreements between political parties rather than the candidates' qualifications.
The president has been highly critical of the INAI, and leaked audio of a conversation between Interior Minister Adán Augusto López and senators indicated that the government is not unhappy that the agency is currently unable to operate.
Continuing their protest against Morena's unwillingness to appoint new INAI commissioners, opposition senators set up camp and slept in the Senate building's legislative chamber on Thursday night.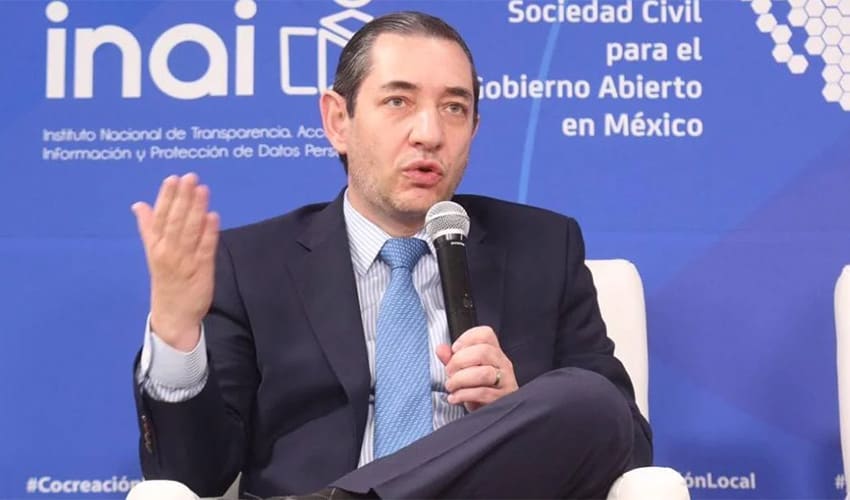 "We'll remain in the … [Senate] because the right to transparency is at stake," said independent Senator Emilio Álvarez Icaza.
Morena and its allies have reportedly prepared an alternative chamber in the Senate building so that legislative proposals can be considered on Friday afternoon.
Speaking Friday morning during his first press conference of the week after his recovery from COVID, López Obrador challenged opposition senators to remain in the Upper House for an extended period.
"Hopefully they'll stay longer in the Senate, … they should camp there so that can see what it feels like [to really protest]," he said.
However, López Obrador predicted that the sit-in would finish soon.
"They might be there a day, two days, as if it were a pajama party. But they'll miss their good food — the fine cuts [of meat] and wine that they're used to," he said.
With reports from El País, Reforma and El Universal