The Michoacán Attorney General's Office (FGE) has confirmed the disappearance of two men who attended a community meeting in Aquila, Michoacán, last Sunday.
A statement issued by the FGE on Wednesday suggests that Ricardo Arturo Lagunes Gasca, an environmental and land rights lawyer and human rights defender, and Antonio Díaz Valencia, a teacher and Indigenous community leader, were victims of an armed attack as the vehicle in which they were traveling after the meeting was found in the neighboring state of Colima with bullet holes in it.
The FGE said the two men traveled to Aquila from Colima to attend a community meeting at which issues being considered by the Colima Agrarian Tribunal were discussed.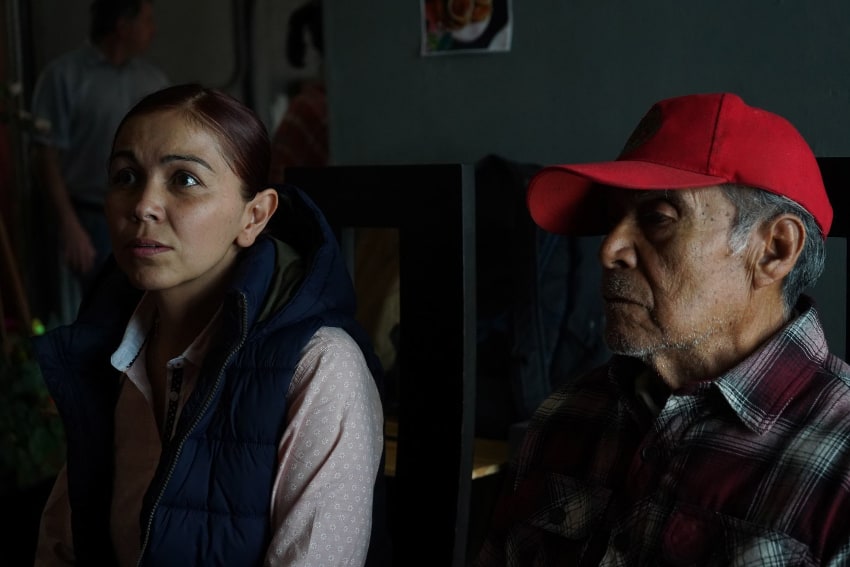 On Sunday afternoon, Lagunes, a 71-year-old Colima resident who represents citizens at the tribunal, and Díaz, 41, spoke with their families and told them they were returning to Colima, the Attorney General's Office said.
On Sunday evening, the FGE said, authorities in Colima received a report of gunfire in Cerro de Ortega, a location in Tecomán, a Colima municipality that borders Michoacán.
Police subsequently located the vehicle in which Lagunes and Díaz were traveling. The vehicle, owned by Lagunes, had bullet holes in it, the FGE added.
"The disappearance of Ricardo Arturo Lagunes was reported Monday at the Colima Attorney General's Office while the [report of the] disappearance of Antonio Díaz was filed in … [Michoacán] capital [Morelia]," the statement said, adding that a search operation commenced immediately.
According to a report by news website Animal Político, a person identified as Guadalupe "Lupillo" Magaña asked Lagunes and Díaz for a lift to Coahuayana, a Michoacán municipality between Aquila and Tecomán.
Michoacán residents who blocked the coastal highway in that state to denounce the disappearance of the men claimed that Magaña has links to the Jalisco New Generation Cartel (CJNG). They demanded that he be investigated in connection with the disappearance of Lagunes and Díaz, Animal Político said.
A CJNG criminal cell carried out an attack on Aquila last weekend and reportedly killed three residents. The FGE didn't mention any possible motive for the crime apparently committed against Lagunes and Díaz, but attacks on activists are common in Mexico.
The former is known for his work in favor of migrants and Indigenous communities while the latter is a well-known teacher who sought to be an elected representative at an upcoming indigenous assembly, Animal Político reported.
According to the Associated Press, the two men had been active in fighting a massive iron ore mine in Aquila. The meeting they attended in Aquila was "an anti-mining community meeting," The Guardian said.
Amnesty International urged authorities in Michoacán and Colima to carry out a "diligent investigation" that considers the men's work as land defenders.
Michoacán Governor Alfredo Ramírez said Wednesday that authorities hoped "to find these two people alive," noting that searches were underway in that state as well as Colima.
With reports from Animal Político