A federal government led by current Mexico City Mayor Claudia Sheinbaum could revive a rail project canceled by the 2012–18 administration of former president Enrique Peña Nieto.
Speaking to reporters on Sunday, Sheinbaum — seen as a leading contender to succeed President López Obrador — expressed her support for the construction of a new rail link between Mexico City and Querétaro city, located just over 200 kilometers northwest of the capital.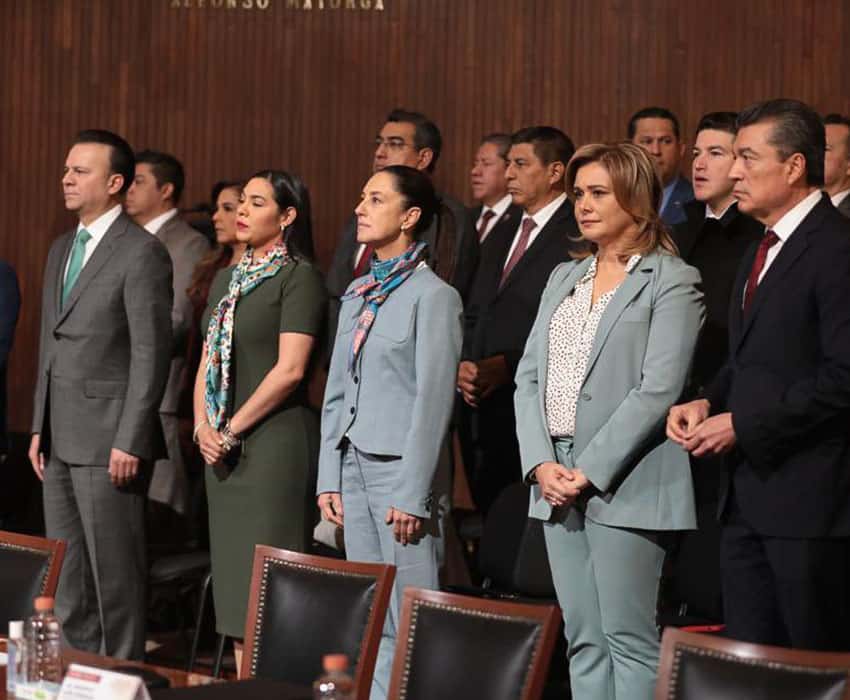 The Peña Nieto government awarded a US $3.75 billion contract to a Chinese-led consortium to build a high-speed rail line between the two cities, but it was revoked in late 2014. The project was later postponed as part of budget cuts announced in January 2015, and it hasn't been revived since.
But in Querétaro city on Sunday, Sheinbaum said she had spoken to Querétaro Governor Mauricio Kuri about the importance of building a railroad connection between the capital and the Bajío region city.
She said the project was viable, that she personally would like to see it built and that it could be a priority for the next federal government, which will take office in late 2024.
Sheinbaum is seeking to represent the ruling Morena party at next year's presidential election, and is widely considered as the preferred candidate of López Obrador. Foreign Affairs Minister Marcelo Ebrard is her main rival for the Morena candidacy.

Sheinbaum noted that the rail project would require federal investment and asserted that it would help reduce the number of freight vehicles on the Mexico City-Querétaro highway.
High-speed passenger trains were slated to run on the tracks that were to be built by a consortium led by China Railway Construction Corporation. It was unclear whether a government led by Sheinbaum would want both freight and passenger trains to run on a new railroad between Mexico City and Querétaro.
López Obrador said last month that the Ministry of Infrastructure, Communications and Transport was looking at the possibility of the rail project being revived, but acknowledged that construction wouldn't begin during his term.
"The [Mexico City-Querétaro] highway is saturated. A Chinese company was going to build this train, [but] there were problems and it was canceled," he said Jan. 23.
The current federal government is focusing its railroad construction efforts on the Maya Train project, which will link cities and towns in the states of Tabasco, Campeche, Yucatán, Quintana Roo and Chiapas.
The railroad, along which tourist, commuter and freight trains are slated to run, is scheduled to begin operations in late 2023.