In the six years since launching Credijusto, a Mexican fintech lending to small businesses, David Poritz and Allan Apoj delivered more than 250% annual revenue growth and managed to turn Covid-19 into an opportunity.
But when the co-chief executives decided to go mainstream by buying a bank, even one of their biggest backers baulked.
Hernán Kazah, co-founder of Latin America's biggest venture capital firm, Kaszek, feared the purchase of Banco Finterra could cause the duo to lose focus. Or as he puts it: "When David and Allan said they were buying a bank, I thought they were mad."
Poritz, a 32-year-old U.S. anthropologist-turned-entrepreneur with a masters in public policy from the University of Oxford, smiles at the irony: "Fintechs were created to disrupt the banking sector," he says. And yet, in June, Credijusto spent an undisclosed sum under US $50 million to become a bank itself.
For them, it proved their core belief that after successfully challenging the stodgy financial establishment from the outside, they can now change it from within.
Like Credijusto, Finterra targets the nearly 5 million small and medium-sized companies that make up half of Mexico's gross domestic product and employ 70% of workers, but struggle to access credit. But Credijusto's unique selling point is the way it crunches electronic invoice, tax and other data to grant customers loans within hours.
Kazah had been concerned that the price tag would be too high "and there could be surprises under the rug" but Poritz and Apoj stuck to their guns. They had begun evaluating whether to apply for a banking charter to take their business to the next level.
That can take years, though. When Finterra came up for sale in 2019, "we chose to buy rather than to build a bank from scratch — it's faster and we saw a lot of alignment," says Apoj, 31, a Mexican economics graduate who cut his teeth as an entrepreneur during a year out from college.
The goal now is "to have the speed and flexibility of a fintech service with the costs a bank is able to provide," Apoj adds. At present, their lowest interest rate is 7.5% and with Finterra, "we can now be financially competitive with any major bank."
In addition, with combined assets of $300 million "this [acquisition] doubles our size . . . It positions us for a lot of growth," he says.
Mexico has 51 banks but just a handful grant most of the country's loans. Even successful entrepreneurs such as Poritz and Apoj, who grew Credijusto's revenues more than 250% every year from the company's inception in 2015 to 2019, have been turned down for personal credit cards — something Apoj says was "symptomatic of a financial system where it's so hard to access services."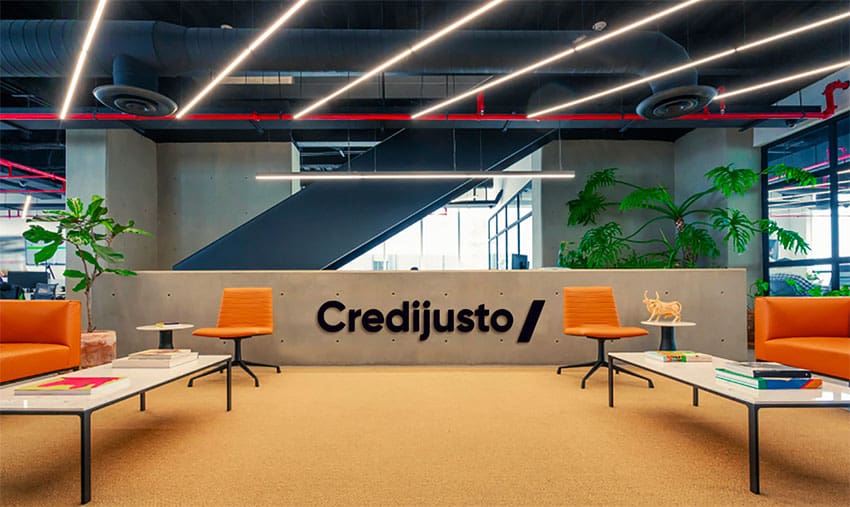 Market concentration has left a funding gap for SMEs amounting to more than $160 billion, according to the World Bank, the International Finance Corporation and the SME Finance Forum.
"The SME segment has really been left behind," says Poritz. "We want to build the first truly digital banking solution for SMEs."
Credijusto has already issued some $500 million to $600 million in loans and aims to double the two companies' combined client base to 12,000 by the end of this year, with a particular focus on the agricultural sector, which is poorly served by banks.
Within a fortnight of the Finterra purchase, the still-to-be-named combined entity launched a credit card in partnership with American Express offering buy-now-pay-later services of up to five months and integrated digital financial planning tools to make operations for small companies nimbler and cheaper.
The pair, who met at Brown University in the U.S. in 2008 — in Apoj's first week — are not shy of taking risks. In the middle of the Covid-19 pandemic, they launched a revolving, mortgage-backed credit line which proved a lifeline for restaurants. President López Obrador offered small businesses loans worth a little over $1,000 but little other pandemic help.
Credijusto also clinched a deal with Uber Eats to become the delivery service's exclusive financial partner in Latin America, enabling businesses on Uber Eats' platform to have access to speedy loans.
"Covid helped prove our business model in a very unexpected way," says Poritz. "We were able to navigate Covid very well and validate our business in a much shorter time." Indeed, even during the pandemic, revenues have grown an "incredibly respectable" 30% and Apoj says delinquent loans were "not as bad as they could have been."
That has been music to the ears of the A-list venture capitalists and funds — including Goldman Sachs, Credit Suisse, Point72 Ventures, New Residential Investment Corp, QED Investors and John Mack, as well as Kaszek — who have poured in some $400 million in debt and equity.
"Capital on its own doesn't make a business successful, but institutional capital in Mexico is a major differentiator that has enabled us to grow in scale," says Poritz.
Mexico has long lagged other Latin American countries in terms of "unicorns" — start-ups worth more than $1 billion.
But since October last year, it has amassed three, and Credijusto has set its sights on joining them — something the duo see as validating their success in building what Poritz calls a "high growth, high impact business that truly solves a major pain point."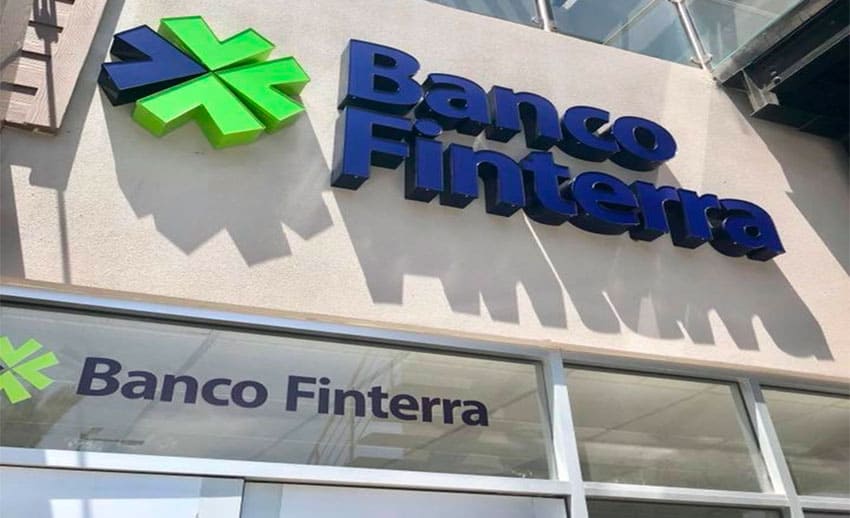 Three questions for David Poritz and Allan Apoj
Poritz
Who is your leadership hero?
Josef Mittlemann, a successful developer, taught leadership at Brown. We used to go on 90-minute cycle rides. He was a really important leadership coach at a really pivotal time just as I was graduating from college.
What is the most important leadership lesson you have learned?
If you communicate clearly and manage expectations, 90% of friction and conflict can be avoided.
What would you be doing if you were not working at Credijusto?
I'd have split my time between academia and the non-profit world.
Apoj
Who is your leadership hero?
Barack Obama defended his healthcare plans, saying it was important not to let the perfect be the enemy of the good. A lot of people in tech are purists — if you aim for perfection, it often slows innovation.
What is the most important leadership lesson you have learned?
If you don't like something, say so very quickly. I've learned you've sometimes got to pull the plug.
What would you be doing if you were not working at Credijusto?
I'd have gone to law school — it's the best gateway to business. I always wanted to work in finance.
Apoj, who is in charge of tech and internal operations, while Poritz manages investor relations and finance, already sees international expansion on the horizon, with loans to small businesses further up North America's integrated supply chains in the U.S. and Canada, as a big driver of growth.
Being friends as well as business partners has been a bonus. "When you're in the trenches of a start-up, you need to do it with someone you enjoy being with," says Poritz. "But to say we always agree isn't the case."
One disagreement, in fact, held the company back by more than a year, he says. "I made a bit of a tactical error. Allan wanted to create a multi-product business from the beginning. I was of the view we needed to be focused on a small number of products," says Poritz. "I was too conservative."
Apoj, in turn, regrets "not pulling the trigger sooner" on some unsuitable hires, something he said ended up taking two years off the company's technical development. But the pair were in their mid-20s and inexperienced, and "we were not confident making those decisions in the early days."
As a result, the pair have evolved into what they call "hypercommunicators."
"We're really, really open with staff," says Poritz.
Both men dabbled in other entrepreneurial ventures before Credijusto. Poritz founded Equitable Origin, a non-profit focusing on indigenous rights, and is still its president. While at Brown, Apoj took a year out to design a healthier landfill solution for a tender in Ecuador. He ultimately lost, but recalls it as a "great experience."
Now, the quest is to become "THE neobank for SMEs," Poritz says.
Or as Apoj puts it: "There's tonnes still to build."
© 2021 The Financial Times Ltd. All rights reserved. Please do not copy and paste FT articles and redistribute by email or post to the web.