The federal government has failed to reach its targets to reduce electricity theft, a practice that costs the state-owned Federal Electricity Commission (CFE) approximately 50 billion pesos (US $2.5 billion) per year.
The government's ultimate aim is to reduce theft to a figure equivalent to 7.8% of total CFE sales.
That target, which the López Obrador administration hopes to hit in 2024 – the final year of its six-year term, is just below the 8% international reference, according to a report by the newspaper El Universal.
But judging on past performance, achieving the goal appears unlikely.
Losses due to theft were equivalent to 11% of sales in 2019, 0.5% higher than the target set by the federal Energy Ministry (Sener).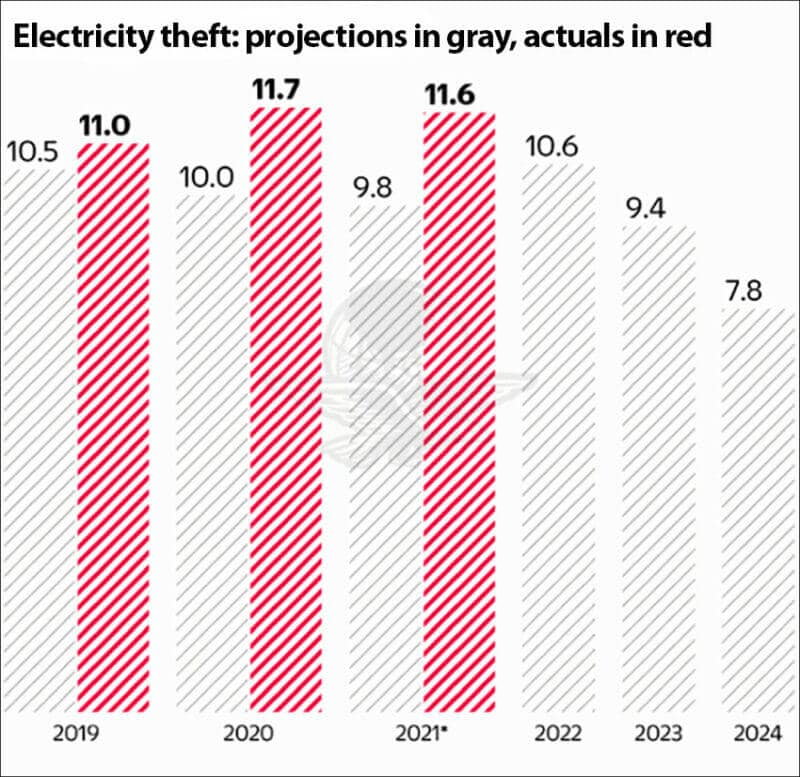 They rose to 11.7% of sales last year, 1.7% above the goal, and based on figures for the first half of 2021, losses this year will amount to 11.6% of revenue.
That's despite an investment of more than 8.8 billion pesos (US $443 million) in 2021 to reduce theft and stem the losses.
Illegal hook-ups, known colloquially as diablitos, and meter tampering are the most common ways in which electricity theft occurs. Street stall proprietors, market vendors and homeowners are among the culprits.
According to the Program for the Development of the National Electricity System, a multi-year plan published by Sener in June, the crime is common in "irregular" low socioeconomic neighborhoods, or shanty towns.
There are almost 41,000 electricity users in such settlements who don't have CFE contracts, Sener said, adding that it is aiming to sign them up as customers as part of efforts to control power theft losses.
Sener also said there are almost 5.8 million meters that must be replaced in the next five years because they have reached the end of their useful life or are regularly tampered with by customers seeking to reduce their electricity bills.
With reports from El Universal