"They were taken alive, we want them back alive" and "not one more [femicide]" were among the chants heard across Mexico on Wednesday as women took to the streets to demand an end to gender violence on International Women's Day.
Marches were held in numerous cities, including Guadalajara, Monterrey, Morelia, Chihuahua, Puebla, Oaxaca, Zacatecas and Mérida.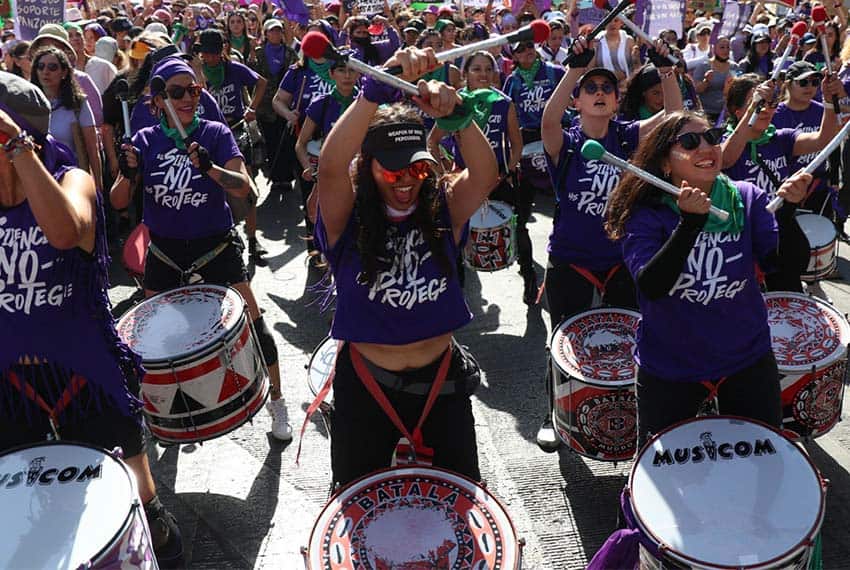 In Mexico City, some 90,000 women and girls participated in a march that concluded in the Zócalo, the capital's central square. Silvia Vargas, a 67-year-old woman whose daughter was murdered in 2014, was in the crowd.
"Not everyone gets human rights; governments and institutions determine them," she told the Reuters news agency. "I'm going home to an absence that has marked me for life."
Around 10 women are killed every day in Mexico, and other forms of gender violence such as rape and assault are common.
Another concern for many women is the absence of abortion rights in most Mexican states. Abortion is legal in just 10 of Mexico's 31 states, as well as in Mexico City.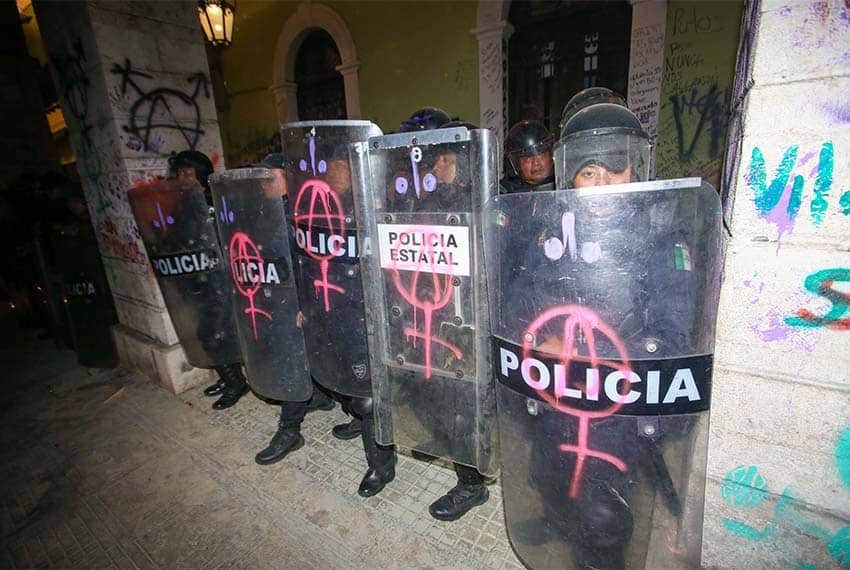 Demonstrators in the Yucatán capital of Mérida were among those calling for abortion to be legalized in their state. Women across the country wore green to demonstrate their support for abortion rights and/or purple — the color of the feminist movement.
While the Mexico City government said the march in Mexico City was largely peaceful, it also said that "a small group of people with their faces covered used explosive devices, sticks and other dangerous objects to break glass and cause disturbances."
Police seized a range of items, including hammers, bats, aerosol paint cans and flammable liquids, government officials said.
In Monterrey, small groups of aggressive protesters vandalized buildings in the city center and set fire to the front doors of the Nuevo León government palace. There were also clashes between demonstrators and police.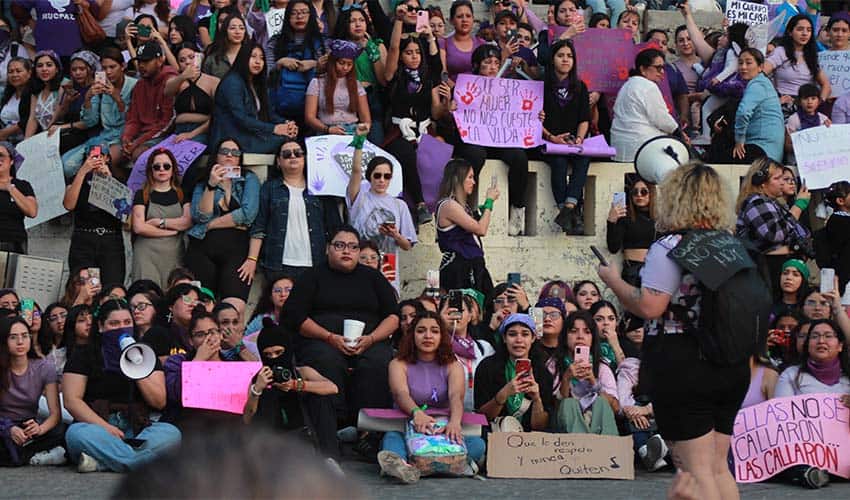 A "handful" of people "attacked, pushed and insulted" female police officers, Nuevo León Governor Samuel García said on Twitter on Thursday.
"They even reached the point of shouting, 'Burn them, for being traitors.' For me and the rest of Nuevo León, it's clear that you did your job: to protect and to serve. My admiration and respect again. Thank you," Garcia wrote.
At his Wednesday morning press conference, President López Obrador — who has been accused of having a "woman problem" — declared that his government supports "women's fight in defense of their rights" and asserted that a lot of progress has been made on the issue in Mexico.
The "fourth transformation is feminist," he declared at an International Women's Day event later on Wednesday, using a byword for his government and the change he says it is bringing to Mexico.
With reports from El Financiero, La Jornada and Reuters