A federal deputy from the state of Tlaxcala is proposing that the Mexican dish tacos de canasta — a cheap and accessible food popular in Mexico City and the center of the country — be granted denomination of origin, a status held by other Mexican foods and beverages like tequila or Veracruz coffee.
Tacos de canasta (which translates as "basket tacos"), consist of soft tortillas that are traditionally stuffed with goodies such as papas (potato), chicharrónes (pork rind), frijoles (beans) or carne guisada (stewed meat).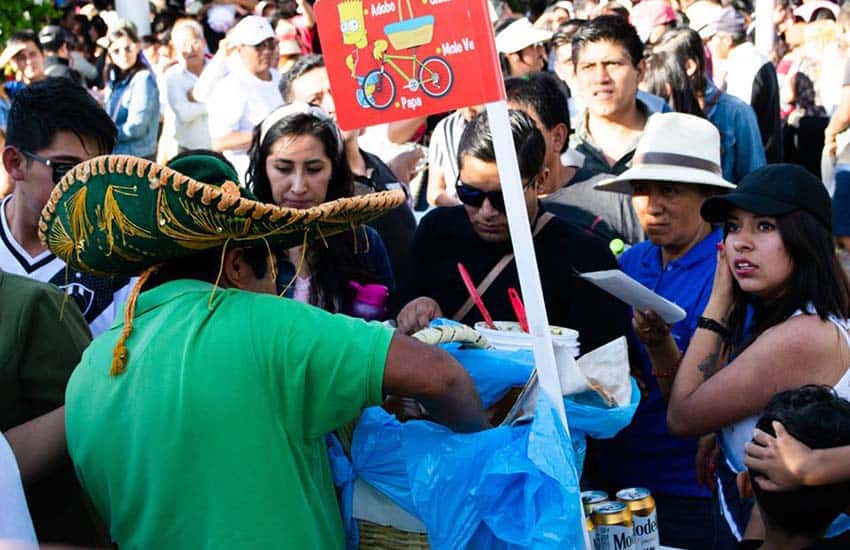 Bathed in oil or melted butter, they are served in a covered basket that keeps them warm, and they're often sold by vendors on bicycle or in street stalls. 
The dish originated in the tiny, central Mexican state of Tlaxcala in the 1950s, says Dulce María Silva Hernández, a Morena Party deputy in the Lower House. Married since 2018 to César Yáñez Centeno Cabrera, a longtime confidant of President López Obrador, she has served various roles in the current administration and was elected to the Chamber of Deputies in 2021.
Silva is urging the Economy Ministry and the Mexican Institute of Industrial Property to move forward on giving tacos de canasta denomination of origin status.
It's not entirely clear what this designation would mean for tacos de canasta, but like tequila (from Tequila, Jalisco), Acámbaro bread (from Guanajuato), Manchego cheese (from Spain) or Champagne (from France), the product would need to come from its place of origin to be considered authentic.
"Tacos de canasta is a popular Mexican culinary preparation, and within the varieties that exist, there is one that stands out in particular — the container and the vehicle in which they are transported, the tacos de canasta," Silva said.
The congresswoman asserts that tacos de canasta originated in the small Tlaxcala town of San Vicente Xiloxochitla, popularly known as the "Cuna del Taco de Canasta" (the cradle of the basket taco), in the 1950s. The town of 2,800 has celebrated this notion for the past 12 years with the San Vicente Xiloxochitla Taco Fair every December.
The Chamber of Deputies' official publication, the Gaceta Parliamentaria (parliamentary gazette) made a point of penning a wistful ode to the iconic dish and the residents of San Vicente Xiloxochitla who make it on Feb. 14.
"Eighty percent of families [in San Vicente] are dedicated to this trade… for more than 30 years," it said. "For Mexicans, tacos are a tradition that we have rooted in our hearts — soft , fried, small and stuffed, our country takes the tortilla and transforms it into a delicacy."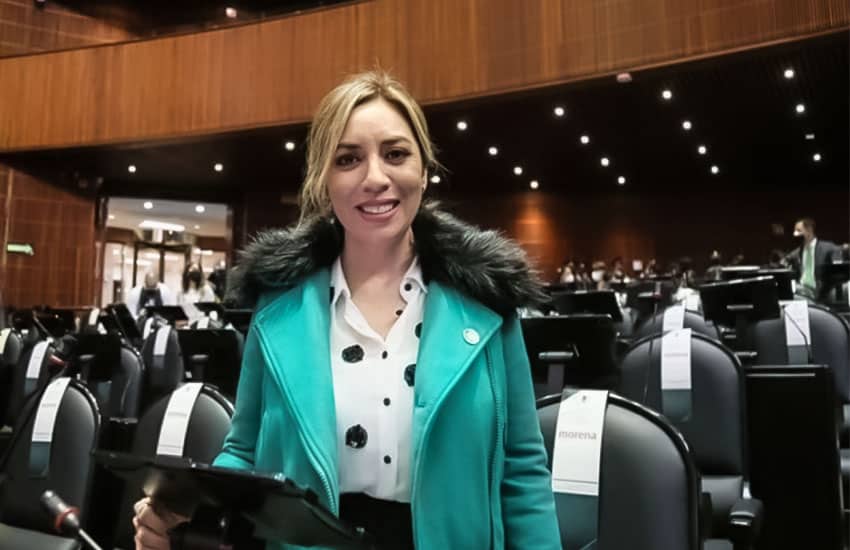 In 2010, UNESCO declared Mexican cuisine an intangible cultural heritage of humanity. 
"It is a great consolation to know that Mexican gastronomy is considered an important part of national identity due to its history, creativity, diversity and importance," Silva said in a recent statement.
With reports from La Silla Rota and El Universal