Mexico's tourism performance continues to rise: the National Institute of Statistics and Geography (INEGI) reported that tourism revenue had its best February since 2019 after it recorded US $2.587 billion — 22.3% higher than the figure registered in 2022.  
And a new study by Anahuac University says that the tourism sector's trade balance is outperforming many of Mexico's other business sectors.
According to INEGI's International Traveler Surveys, 5.7 million travelers arrived in Mexico during February, 3 million of whom were international tourists.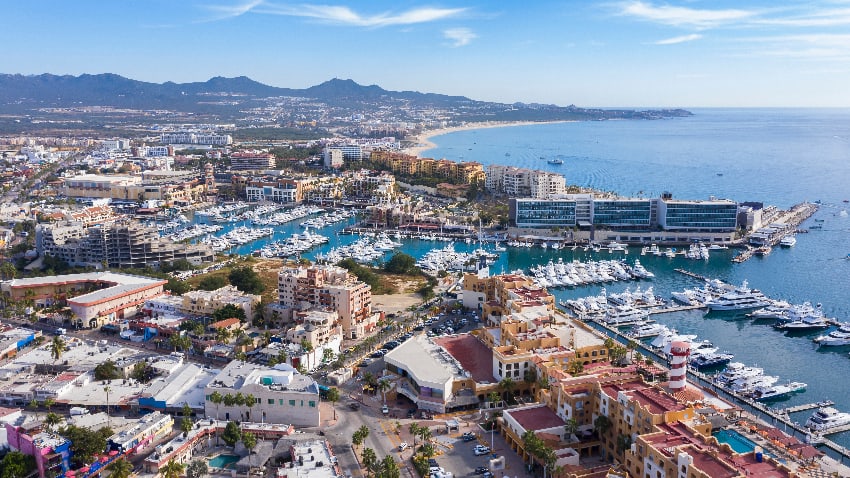 On average, each of these travelers spent US $450.37 in the country.
International travelers visiting the country for recreational, family, work, or cultural purposes contributed 89% to the total income, according to INEGI. The remaining 11% were travelers in transit and tourists who stayed near the northern and southern borders.
A study by the Tourism Research and Competitiveness Center (Cicotur) at Anáhuac University in Mexico City — which used INEGI data — says the tourism industry had a surplus of US $20.9 billion in 2022, 43.3% percent higher than in 2021. 
According to Cicotur, this is the largest figure on record. 
"It is striking that in a complicated environment [the pandemic]. the tourism sector continues to deliver very good results for the Mexican economy," Cicotur's head, Francisco Madrid, told the newspaper Milenio.
By comparison with other sectors, Mexico recorded a foreign trade deficit of US $26.4 billion in 2022, while the oil industry registered a negative trade balance of US $34.9 billion in the same year, Cicotur said. 
Madrid said that although the manufacturing industry, for example, has also reported a surplus, the tourism industry's performance is still seven times higher. 
"Once again, this speaks to the importance of this sector for the country," he stressed. 
Cicotur's study also revealed that 2.2 million jobs registered with the Mexican Institute of Social Security (IMSS) are in the tourism sector. This represents a 1.1% growth compared to pre-pandemic levels.
 With reports from INEGI, Milenio and El Economista.