If you're experiencing wet weather, you're not alone: according to Mexico's National Weather Service (SMN), most parts of the country have been or will be dealing with rainfall, as well as high temperatures on Monday. 
But after a record-breaking drought and unusually low levels of rainfall, these weather conditions come as a relief for many.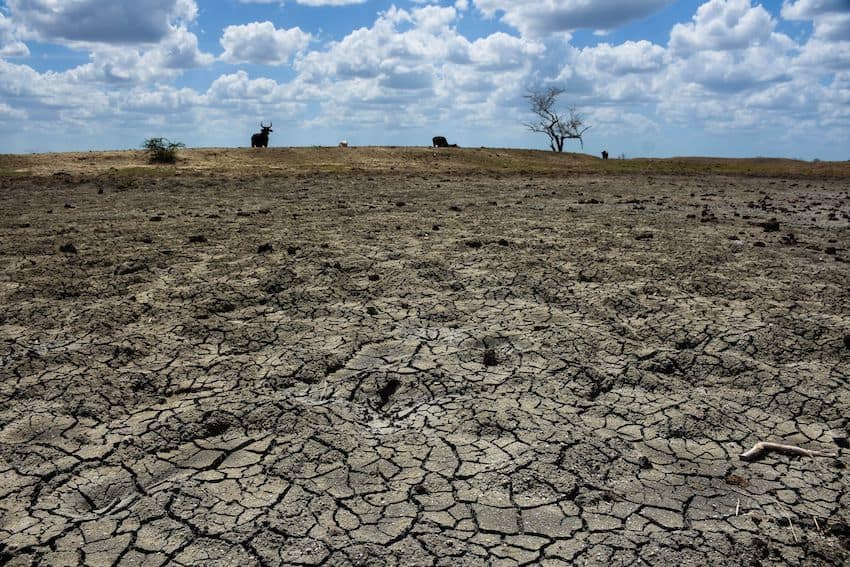 According to the SMN, tropical wave No. 16 was expected to move over the east, south, and center of the country and collide with a low-pressure channel originating in the Mexican southeast, producing heavy to intense rain in Veracruz, Oaxaca and the Valley of Mexico. 
The rain won't help the heat, however, as temperatures in the northern part of the country and the Yucatán Península were expected to hit 45 degrees Celsius (113 F) on Monday.
Heavy to intense rain was also expected in the states of Sinaloa, Nayarit, Jalisco, Colima, Michoacán, Guerrero, Morelos, Puebla, Hidalgo and San Luis Potosí, with temperatures oscillating between 30 to 35 degrees Celsius (86 to 95 F). Thunderstorms, strong gusts of wind and hail were also forecast for this area.
The Mexican monsoon over the northwest, coupled with low-pressure channels over the west and northeast and moisture from the coasts, was also expected to bring rain to these regions, along with scattered showers in the Baja California Peninsula.  
Low temperatures of zero to 5 degrees Celsius (32 to 41 F) were predicted to affect mountainous areas of México state, Hidalgo, Puebla and Tlaxcala.
The SMN has warned that torrential rains could increase river and stream levels and cause landslides and flooding. 
With reports from Proceso and El Informador