Tropical storm Hilary is approaching the Mexican coastline with the potential to hit Baja California later this week, according to the United States National Hurricane Center (NHC). 
The storm, currently located off the coast of Zihuatanejo, Guerrero, is producing cloud bands and winds of between 65 to 85 kilometers per hour (40 to 52 miles per hour) – a figure which is expected to rise. A press release from the Mexican National Weather Service (SMN) states that Hilary will bring wind gusts of 70 to 90 kilometers per hour and waves of up to four meters (13 ft) high on the coasts of Colima, Guerrero, Michoacán and Oaxaca. In the press release, the SMN also advised residents in Guerrero, Michoacán and Oaxaca to prepare for heavy rains.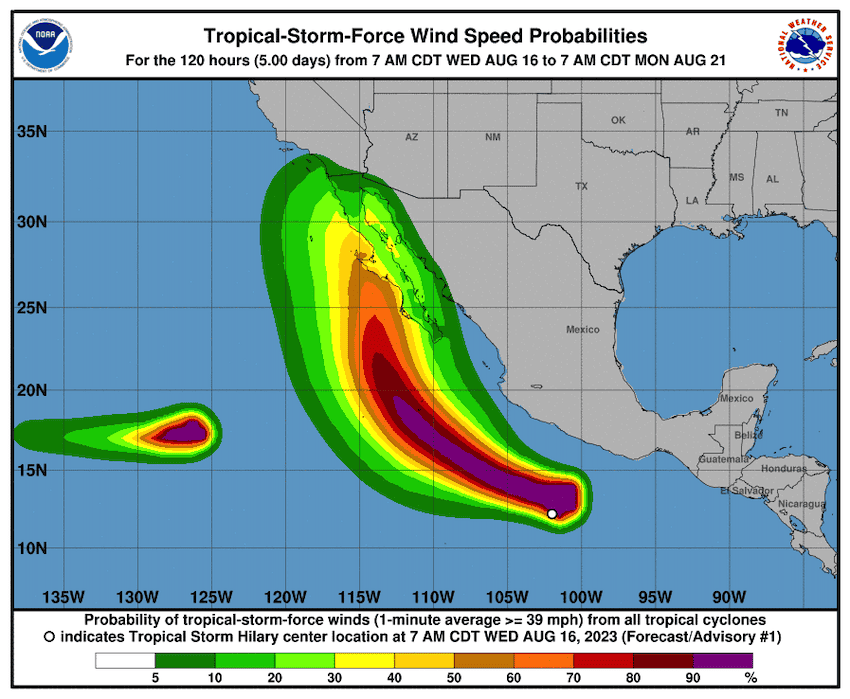 "Tourists visiting these states and [anyone involved in] maritime navigation in general are recommended to take extreme precautions against the high waves," warned the SMN.
The forecast also warned of the potential for lightning strikes, landslides and localized flooding in the affected states. The storm is currently following the path of the 1993 Category 3 hurricane of the same name. 
This year's Hilary is also expected to strengthen into a hurricane on Thursday, the NHC warned. 
The storm is expected to weaken before making landfall on the Baja California and U.S. coasts on Sunday, and will continue north on Monday should conditions persist. It is likely to bring category 4 or 5 rainfall – the highest level on the atmospheric river scale – and up to two inches of precipitation, the U.S. forecaster reported.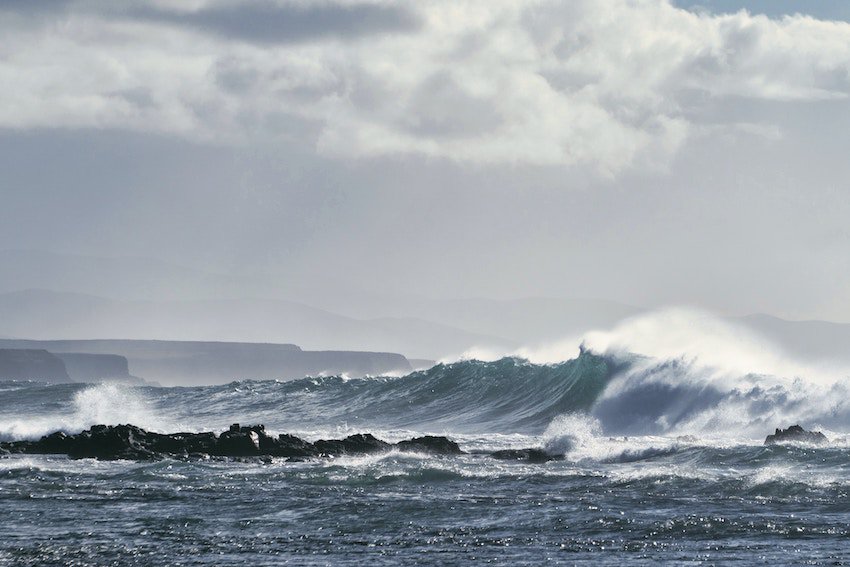 "Although it is too soon to determine the location and magnitude of rainfall and wind impacts, interests in these areas should monitor the progress of Hilary and updates to the forecast," the Hurricane Center said. "Large swells from Hilary will spread northward along the coast of southwestern Mexico and the Baja California Peninsula during the next days." 
Mexico's SMN also advised residents to remain aware and follow meteorological updates on the National Water Commission's (Conagua) website and social media channels, should forecasts change. 
With reporting by El Universal and The Washington Post