A tropical storm well off the Pacific Coast of Mexico is expected to bring occasional but potentially very heavy rains to eight Mexican states on Tuesday.
The effects of Tropical Storm Lidia will be felt mostly in coastal areas of the western states of Colima, Jalisco, Michoacán and Nayarit, according to an advisory from the National Meteorological Service (SMN). As of 9 a.m. Tuesday, the center of the storm was 510 miles south-southwest of Manzanillo, Colima, and 745 miles south-southeast of Cabo San Lucas, Baja California Sur. Its maximum sustained winds were 40 mph, with some higher gusts.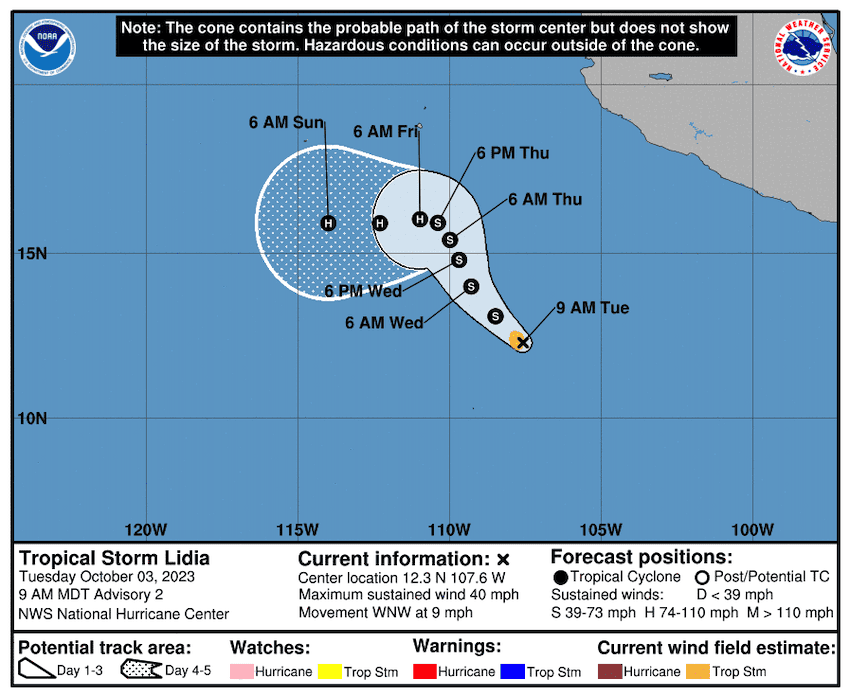 Effects might also be felt in Guerrero, Chiapas, Oaxaca and even Veracruz, but there are no coastal watches or warnings in effect, according to the National Hurricane Center (NHC) in Miami. Strong gusts of winds are also expected.
The system became the 12th named storm of the Pacific hurricane season when its formation was announced early Tuesday morning.
The NHC was predicting that Lidia would move slowly in a northwest and north-northwest direction "over the next several days," adding that there were no hazards affecting land.
By Friday, it could evolve into a Category 1 hurricane, with winds from 75 to 93 mph, according to both NHC and SMN. By then the storm is expected to have taken a sharp turn even further away from Mexico's west coast while remaining well south of the Baja Peninsula.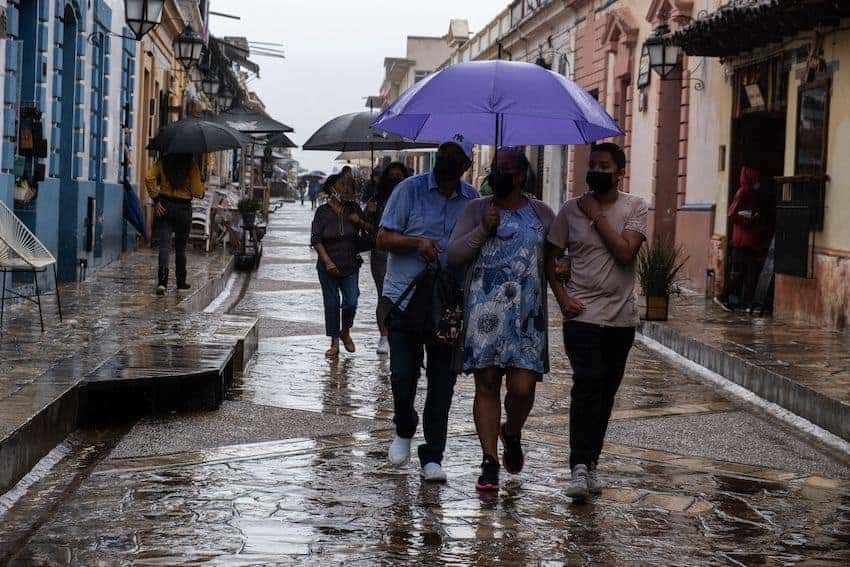 The last named Pacific storm to affect Mexico was Tropical Storm Kenneth, which peaked on Sept. 20 with maximum winds of 50 mph, before weakening to a tropical depression.
In September, Hurricane Jova quickly intensified from a tropical storm into a Category 5 hurricane, with winds going from 70 mph to 160 mph in less than 24 hours. However, it remained far from the coast as it went into a weakening trend.
In addition to Lidia, an area of low pressure off the coast of Central America is being monitored by NHC and SMN. "Conditions are expected to be conducive for a gradual development of this system, and a tropical depression is likely to form late this week or over the weekend," NHC noted.
The storm is expected to come closer than Lidia to Mexico's west coast.
With reports from El Universal