Till death – or divorce – do us part.
The number of married couples getting divorced in Mexico on an annual basis has increased by more than 50% over the past decade, according to data published by the national statistics agency INEGI on Wednesday.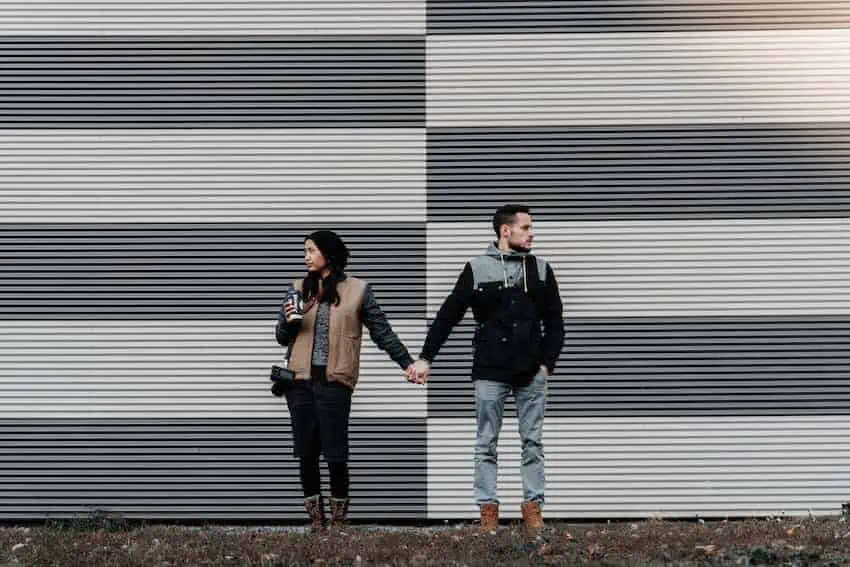 There were 166,766 divorces last year, an increase of 53.4% compared to the 108,727 recorded in 2013.
The number of married couples who officially severed ties last year was up 11.4% compared to 2021 and 79.8% compared to 2020, when getting out of the house to arrange a divorce was not as easy due to the coronavirus pandemic.
Two-thirds of divorces last year were no-fault divorces while just over three in 10 occurred by mutual consent, INEGI said. Among the other reasons marriages ended in divorce were "adultery or sexual infidelity" and "separation for two years or more."
The vast majority of marriages that were officially dissolved in 2022 – 99.6% – were between a man and a woman, while the remainder, 605 in total, were between same-sex couples.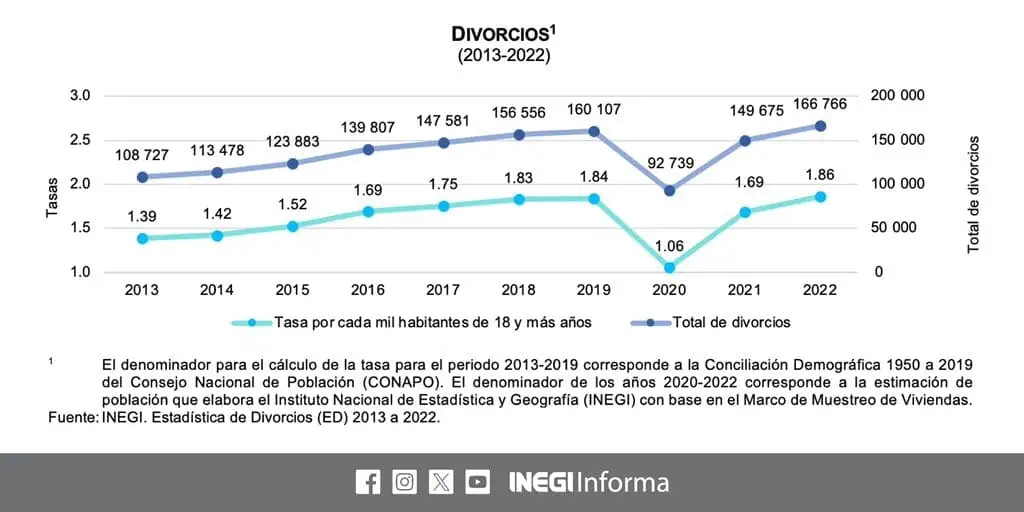 Profile of a recent divorcee
The average age of men and women who got divorced last year was 43 and 40.6, respectively.
Just over half of married couples who formally separated last year – 51.9% – didn't have children at the time of their divorce. Just under a quarter had one child, 17.5% had two kids and 6% had three or more.
The highest level of education for around 20% of divorcees was high school, while around 22% had a tertiary level professional or technical qualification. Around 19% of divorcees only finished secundaria (middle school) while the highest level of completed education of almost 6% was primary school. The education background of almost three in 10 divorcees was unspecified.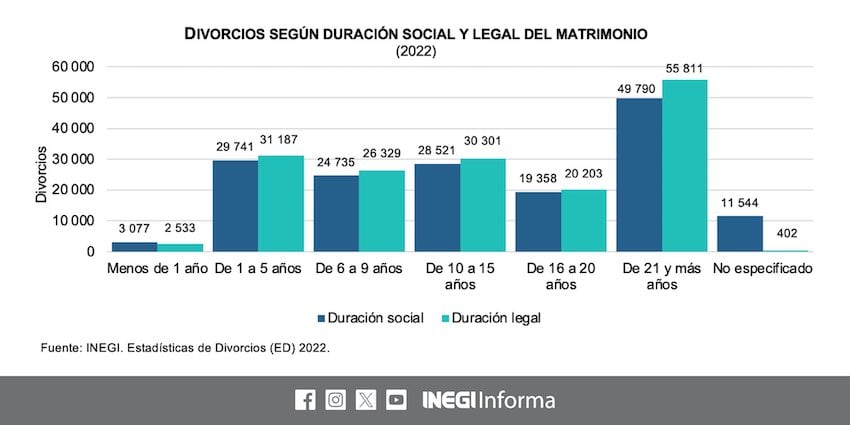 Almost seven in 10 men who got divorced last year were in paid employment while 52.1% of women had jobs. The remainder were either unemployed or didn't declare their work status.
Campeche couples call it quits, Veracruz valentines value their vows 
Campeche had the highest divorce rate in the country last year with 4.75 divorces per 1,000 adults. Sinaloa ranked second with a rate of 3.75 followed by Nuevo León (3.58); Coahuila (3.32); and Aguascalientes (3.25).
Veracruz had the lowest divorce rate among the 32 federal entities in 2022 with just 0.76 divorces per 1,000 adults. The next lowest rates were recorded in Oaxaca (0.92); Puebla (1.17); Jalisco (1.23); and Chiapas (1.24).
Across Mexico there were 1.86 divorces per 1,000 adults last year, INEGI said.
Many years of marital bliss or just holding on?
One-third of the divorces completed last year came after 20 or more years of marriage. Almost half of the divorces – 46.1% – ended marriages that lasted between six and 20 years, while 18.7% followed one to five years of matrimony.
INEGI said that 1.5% of couples who got divorced last year had been married for less than a year.
Divorce vs marriage
There were 166,766 divorces in Mexico last year and 507,052 marriages, according to INEGI. That means there were about three marriages for each divorce.
Put another way, there were 32.9 divorces for every 100 marriages. That figure is 77% higher than that recorded in 2013, when there were 18.6 divorces for every 100 marriages.
Mexico News Daily