The seventh edition of an annual sea turtle protection program convened this week in Tulum, Quintana Roo, aiming to protect the local nesting sites of the endangered marine animals.
The State Committee for the Protection, Conservation and Management of Sea Turtles in Quintana Roo met in Tulum's Bahia Principe hotel to plan conservation activities for the 2023 breeding season, which runs from May to November.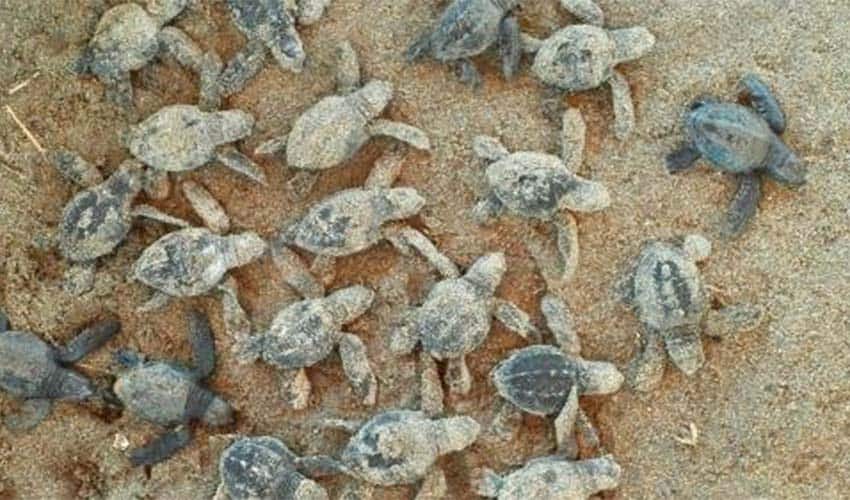 Measures discussed include the cleaning and monitoring of nesting areas, raising awareness among tourists about protection measures and implementing protocols for turtle sightings.
There was a calendar of events throughout the week, including beach cleanups and conservation workshops in coastal towns throughout Quintana Roo.
"We have achieved significant results in the protection and conservation of this endangered species," said Rocío Peralta, head of the natural resources department of Tulum's Directorate of Environmental Sustainability. "All this comes from the commitment of the community and the joint work of the authorities, organizations and companies."
The program involves the Directorate of Environmental Sustainability and the Environmental Protection Ministry, as well as local businesses and civil society organizations in Tulum. The Navy will also participate in the monitoring program.
The theme of this year's convention is "Sea turtles and plastic pollution." It aims to raise awareness of how poor waste management leads to around 8 million tons of plastics a year ending up in the oceans, and threatens sea turtles' habitat.
A further event – the 21st Sea Turtle Festival – will take place in October, according to Itzel Trujano, president of the State Committee for the Protection, Conservation and Management of Chelonia.
Four species of sea turtle nest on the beaches of Quintana Roo – whites, loggerheads, leatherbacks and hawksbills – playing a key role in the marine ecosystem.
Until recently, turtles were not only threatened by pollution and habitat change, but also were hunted to supplement the local diet. Various environmental organizations, however, now collaborate with the Mexican government to prevent poaching, run breeding programs and integrate sea turtle conservation into local tourism projects.
 With reports from La Jornada Maya