The United States government on Tuesday announced sanctions against two alleged senior members of the Jalisco New Generation Cartel (CJNG), as well as against a woman and a currency exchange house that both allegedly support the criminal organization. 
According to a statement issued by the U.S. Department of the Treasury, Alonso Guerrero Covarrubias, nicknamed "El Ocho," and his brother Javier Guerrero Covarrubias are "violent senior CJNG members" engaged in various criminal activities on behalf of the cartel, including "the trafficking of weapons from the United States into Mexico, fuel theft and drug trafficking."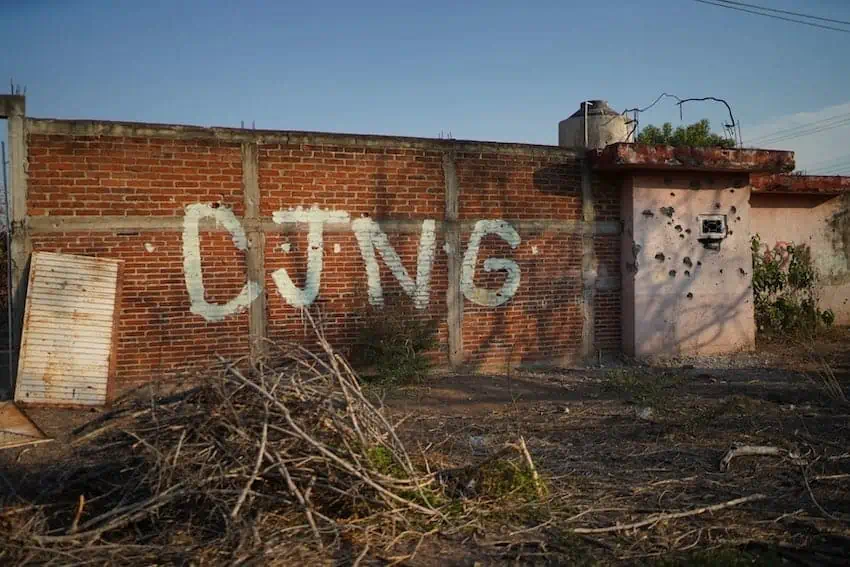 The Department of the Treasury's Office of Foreign Assets Control (OFAC) also designated Mary Cruz Rodríguez Aguirre of Jalisco, who allegedly "directs a money laundering network moving illicit funds between the United States and Mexico, including on behalf of CJNG," and her currency exchange house, Nacer Agencia Panamericana de Divisas y Centro Cambiario. 
The three individuals and the business were designated by the OFAC in accordance with an executive order issued by U.S. President Joe Biden "on imposing sanctions on foreign persons involved in the global illicit-drug trade."  
"As a result of today's action, all property and interests in property of the designated individuals and entities that are in the United States or in the possession or control of U.S. persons must be blocked and reported to OFAC," the Treasury said in a statement.
Alonso Guerrero, originally from Michoacán, is reportedly the godson of Nemesio "El Mencho" Oseguera Cervantes, the elusive leader of the CJNG, considered one of Mexico's most powerful and violent criminal organizations.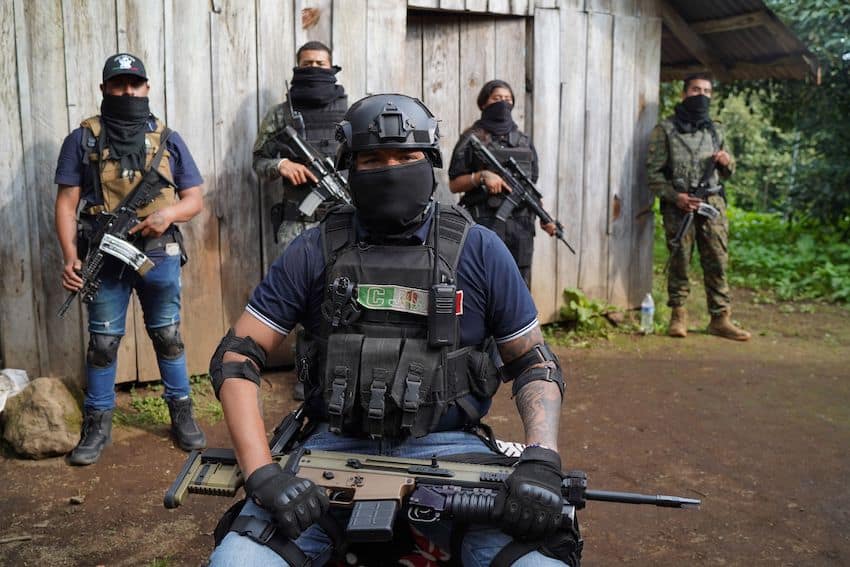 Guerrero was arrested in 2019 on organized crime and kidnapping charges and remains in prison, according to the news website Expansión. 
The Treasury noted in its statement that OFAC last year designated another "another member of the Guerrero Covarrubias weapons trafficking network," Obed Christian Sepulveda Portillo, "for being directed by or acting or purporting to act for or on behalf of, directly or indirectly, CJNG."
It said that Rodríguez Aguirre works as a broker for CJNG regional commander Audias Flores Silva, "arranging the movement of drug proceeds from the United States to Mexico." 
In April 2021, OFAC identified Flores Silva as "a significant foreign narcotics trafficker pursuant to the Foreign Narcotics Kingpin Designation Act, and the Department of State announced a reward offer through the Narcotics Rewards Program of up to $5 million for information leading to … [his] arrest and/or conviction," the Treasury said.  
The department said that Rodríguez Aguirre, using her currency exchange house and "a network of U.S.-based businesses," operates a "trade-based money laundering system to move illicit narcotics proceeds from the United States to Mexico."
The United States alleges that she "facilitated the collection and laundering of" US $6 million between 2020 and 2022. 
Brian E. Nelson, Treasury Undersecretary for Terrorism and Financial Intelligence, said Tuesday that the CJNG "relies upon a web of criminal activity that ultimately strengthens its ability to traffic fentanyl and other deadly drugs to the United States." 
"Today's action disrupts key support networks engaged in arms trafficking, fuel theft, and drug-related money laundering," Nelson said. 
"Treasury, in close coordination with the Government of Mexico and U.S. law enforcement, will continue to target those who support and supply drug trafficking and criminal organizations, especially those engaged in the production and distribution of synthetic opioids that claim the lives of tens of thousands of Americans each year," he said.
Mexico News Daily