The Ministry of National Defense (Sedena) has awarded a US $612 million customs equipment contract to United States company Rapiscan Systems, the Reforma newspaper reported Friday.
The California-based company beat out a consortium led by Chinese firm Nuctech even though it submitted a higher bid.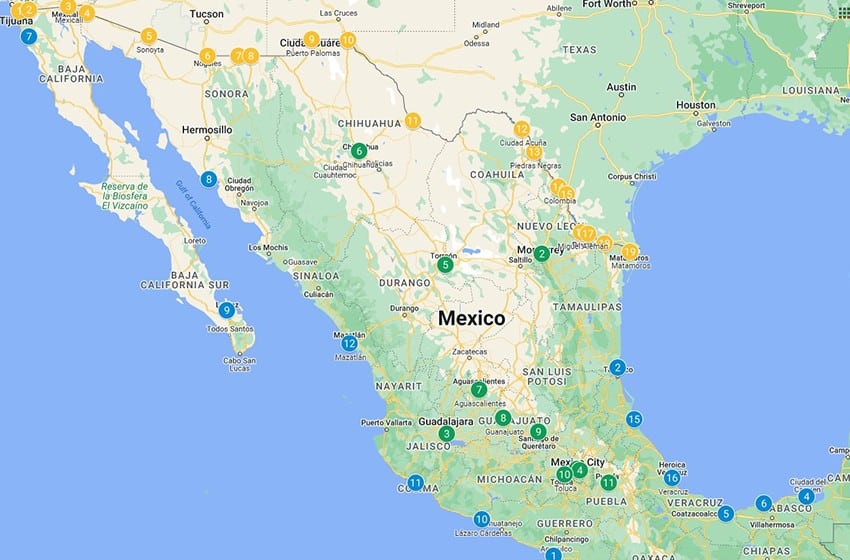 Rapiscan and Nuctech were the only companies that met all the requirements outlined by Sedena, which held a public tender to find a contractor to supply inspection machines at 21 border customs stations, 19 of which are in the north and 2 of which are in the south.
Rapiscan will provide and install 54 screening systems for the nonintrusive inspection of loaded cargo vehicles, 70 systems to inspect light vehicles, 18 systems to inspect empty cargo vehicles and four systems to inspect passenger buses.
Reforma described Sedena's purchase as the most significant acquisition in the recent history of Mexico's customs system.
The screening equipment on the Mexican side of the northern border has to be interoperable with equipment used by United States Custom and Border Protection.
Rapiscan's screening systems — which are called portals — are slated to be installed in late 2023.
Sedena took full control of Mexico's customs procedures in May of last year, and has since started updating its inspection systems. Sedena emphasized that the new scanning systems will strengthen its ability to detect contraband, including drugs and weapons.
Mexico is especially interested in stemming the southward flow of firearms, many of which end up in the hands of powerful – and violent – criminal organizations.
Foreign Affairs Minister Marcelo Ebrard said late last year that Mexico was in the grip of a "firearms pandemic" and urged the U.S. to do more to stop weapons being smuggled across its southern border.
The United States is particular concerned about the entry of illicit fentanyl, which causes tens of thousands of overdose deaths per year in that country.
With reports from Reforma