Twelve days after Hurricane Otis devastated the Pacific resort town of Acapulco, bar and restaurant owners are reopening their doors.
Although they admitted to local media that business has been slow, both owners and staff expressed their determination to bring life back to Acapulco's once-thriving tourism scene.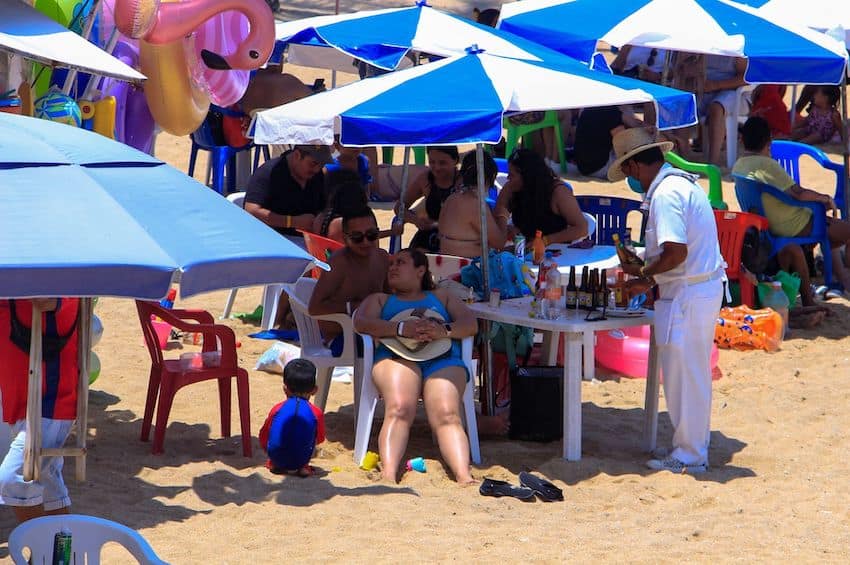 "Acapulco is a place of celebration, where [many] generations have had a great time, and we cannot let it be like a cemetery," Martín Andrade, legal representative of several local bars, told El Universal newspaper. "We have to get back up and put our heart into it."
Hurricane Otis hit Acapulco as a Category 5 hurricane on Oct. 25, surprising forecasters by strengthening rapidly over 12 hours from a tropical storm to the strongest hurricane to ever hit the Mexican Pacific coastline. It caused an estimated US $15 billion in damage throughout the city of 1 million, cut all power supply and communications and left around 100 people dead or missing.
Electricity and water services were finally restored to the region late last week, encouraging some businesses to start offering basic menus, drinks and music again.
"The staff have already been out of work for more than a week and need to generate some kind of income from their day-to-day employment, since there has been little support from authorities," Andrade said.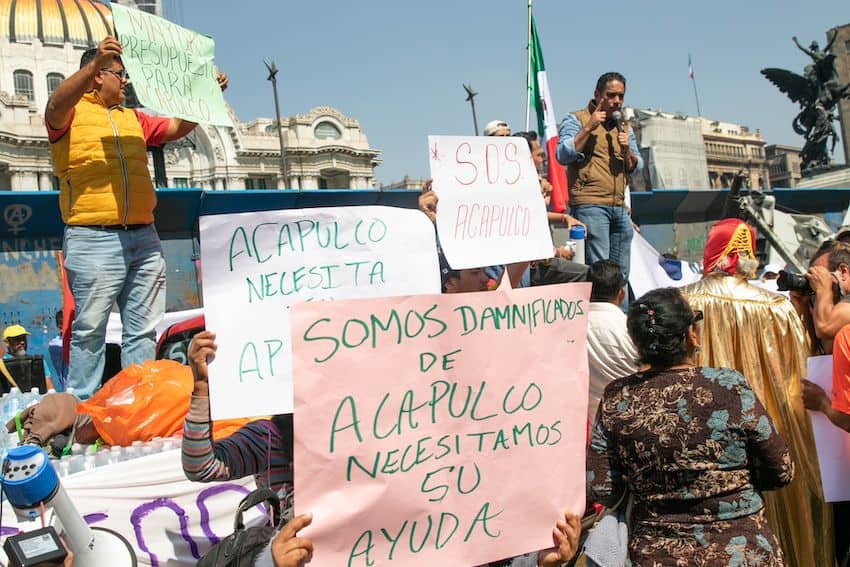 "It's very difficult for the population to get food…but people need to earn something to buy what they can," he added.
In the small town of Coyuca de Benítez, considered the second most affected by the hurricane and located just west of Acapulco, businesses were also starting to reopen over the weekend.
Residents who spoke to local media praised the community for its positive reaction to the disaster, and for not giving into the looting that was seen in some parts of Acapulco.
"We had a few days of chaos, but now everything is returning to normal," one business owner told Excelsior newspaper. "We kept our composure, we lined up to buy tortillas, to buy rice… the idea was that everyone would get some, that we would not be left with a shortage."
Business owners echoed those in Acapulco who said that reopening was essential to restoring their livelihoods.
"The economy has to be reactivated on its own initiative because there is no other way to get ahead, here, those who work have enough to eat and those who don't will be forgotten by government aid," one restaurant owner said.
While the Red Cross and military have been distributing basic supplies in the region, President López Obrador has been criticized for his administration's response to the disaster, and for a recovery budget that is deemed inadequate.
But despite the tragedy, Acapulco is determined to come out smiling. "Acapulco is a party and we need you to have fun tonight and forget about everything we've been through," the singer of the group Descarga told a small audience at the weekend. "Acapulco will shine again, thanks to you."
With reports from El Universal and Excelsior