Little known outside the Yucatán Peninsula, the alux has captured headlines around the world the last few days after President López Obrador shared a photo he claimed was of the mythological Mayan creature on Saturday.
Although many thought it a joke, it wasn't clear if AMLO was serious or not. 
Les comparto dos fotos de nuestra supervisión a las obras del Tren Maya: una, tomada por un ingeniero hace tres días, al parecer de un aluxe; otra, de Diego Prieto de una espléndida escultura prehispánica en Ek Balam. Todo es místico. pic.twitter.com/Tr5OP2EqmU

— Andrés Manuel (@lopezobrador_) February 25, 2023

On his social media accounts, AMLO shared two images with the post:
"I share two photos of our supervision of the Maya Train works: one, taken by an engineer three days ago, apparently of an aluxe; another, by Diego Prieto of a splendid pre-Hispanic sculpture in Ek Balam. Everything is mystical."
Internet users quickly reacted to the alux image stating that the same photograph has circulated on the internet for at least two years now. The ongoing controversy over the environmental impact of the Maya Train also stirred up chatter online as the president's post went viral. And it left many wondering: what is an alux?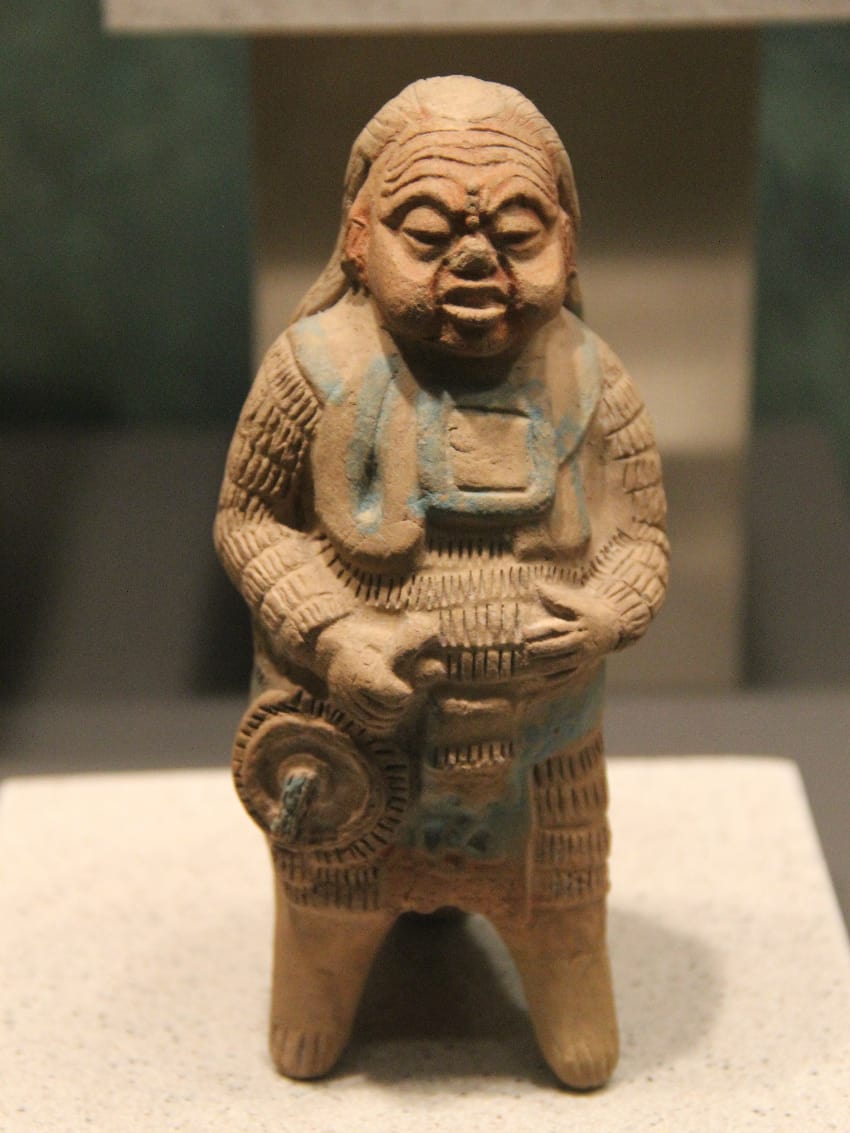 Considered a mischievous woodland spirit in Mayan folklore, the aluxes (a-loo-shez) are small goblins or elves said to live in natural places such as jungles, caves or cenotes. According to legend, these goblins dress as people and play tricks on those who do not leave offerings when building a house or preparing soil for the milpa (corn field).
A few comments on the post even warned that AMLO should not have published the alux photo without proper protocol. That is because aluxes are said to be very helpful if treated with respect and offerings, but if scorned, they can exact revenge. 
In 2010, aluxes were blamed for Elton John's stage collapse at the ancient site of Chichén Itzá, after organizers supposedly failed to ask the mythic creatures for permission to hold the concert.
The Public Works Minister at the time, Francisco Torres Rivas, said that unlike the concerts of Plácido Domingo and Sarah Brightman, Elton John didn't follow the sacred ritual to ask for permission.
"The aluxes are tougher (más cabrones) than INAH [National Institute of Anthropology and History]," another official commented.
With reports from AP News and Yucatán Magazine