President López Obrador said Thursday that the United States' decision to add to the border wall between Mexico and the U.S. was "a backward step" that won't solve the migration problem.
The United States government has waived 26 federal laws, including environmental ones, in south Texas to allow the installation of "additional physical barriers" in Starr County, located in the Rio Grande Valley region of the Lone Star state.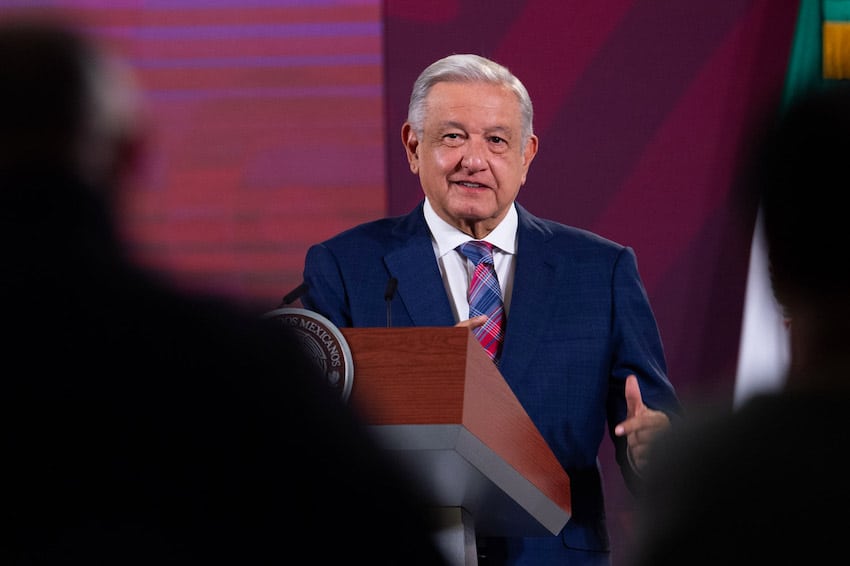 "The United States Border Patrol's Rio Grande Valley Sector is an area of 'high illegal entry,'" said a Department of Homeland Security (DHS) announcement published in the U.S. Federal Register on Thursday.
"… Therefore, I must use my authority under section 102 of [the Illegal Immigration Reform and Immigrant Responsibility Act] to install additional physical barriers and roads in the Rio Grande Valley Sector," said Secretary of Homeland Security Alejandro Mayorkas.
The DHS document said there was "an acute and immediate need to construct physical barriers and roads in the vicinity of the border of the United States in order to prevent unlawful entries into the United States,"
Up to 32 kilometers of new barriers will be built, according to a proposal from U.S. Customs and Border Protection.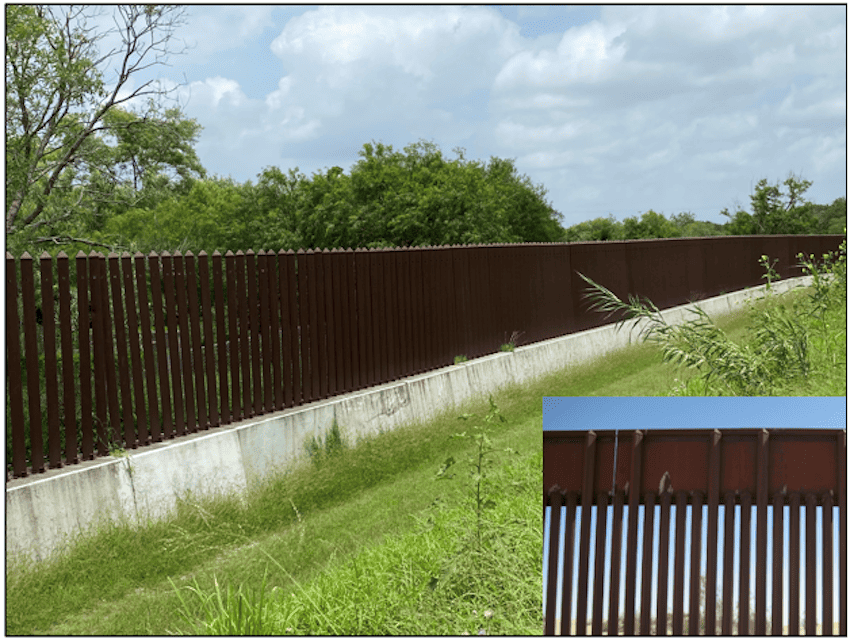 The decision to add to the border wall is a significant policy reversal for United States President Joe Biden, who stopped construction on former president Donald Trump's pet project when he took office in January 2021.
The Washington Post reported that Biden's "pause" on construction "left the $11 billion barrier – one of the most expensive federal infrastructure projects in U.S. history – with dozens of unfinished gaps and piles of unused steel bollards laying around in the desert."
Environmental groups criticized the plan to resume construction due to the impact that a border wall has on wildlife and their habitat.
Biden told reporters at the White House on Thursday that he didn't believe a border wall was effective, but construction had to resume because Congress appropriated money for the project and his administration was obliged to use it. "I can't stop that," he said.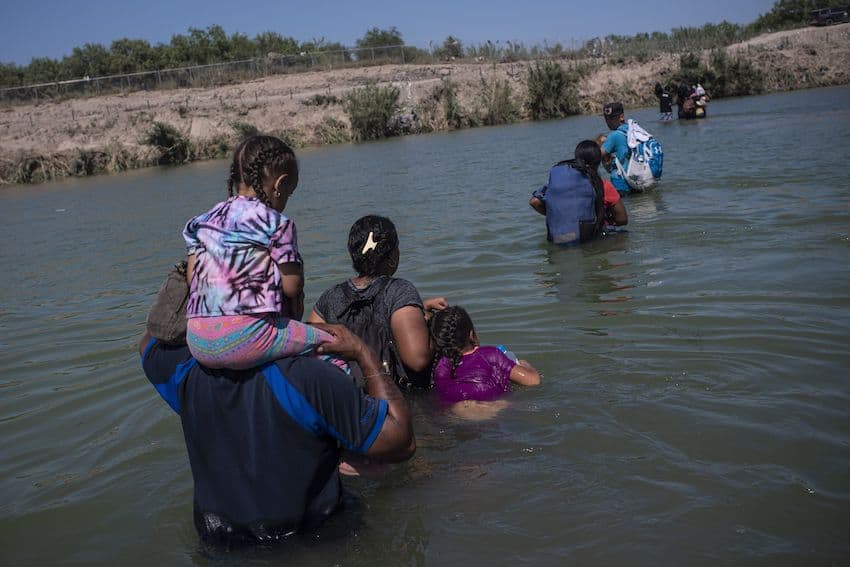 López Obrador, who has praised Biden because he's "the only U.S. president in decades that hasn't built even a meter of wall" on the border, told reporters at his Thursday morning press conference that the decision to install additional barriers was the result of political pressure.
"I understand there is strong pressure from far right political groups in the United States, especially from those that want to take advantage of the migration phenomenon and drug use for political purposes. There is a lot of politicking when elections are approaching," he said.
López Obrador said that some Republican Party politicians are "acting very irresponsibly" and placing a lot of pressure on Biden, "who will always have our support."
"But the authorization for the construction of [more] wall is a backward step because it doesn't solve the [migration] problem," he said.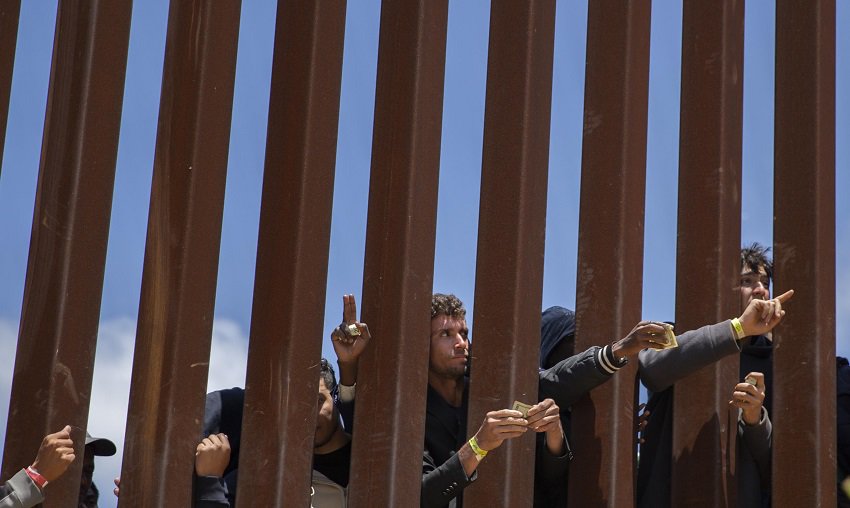 "You have to attend to the causes," López Obrador said, reasserting that migration can be reduced by addressing push factors such as poverty and lack of opportunity with welfare and employment programs.
"Creating jobs, attending to young people, with that [we can reduce migration]. We've proved it, that's the remedy," he said.
The announcement that construction of the border wall will resume came amid a surge of migrant arrivals to the United States and ahead of a bilateral security meeting in Mexico City on Thursday at which high-ranking Mexican and U.S. officials were set to discuss the fight against fentanyl and other shared challenges including migration. López Obrador said that the United States' border wall plan will also be on the agenda.
The president has long been a critic of the border wall, but nevertheless maintained an amiable relationship with Trump, whose administration installed over 700 kilometers of new barriers.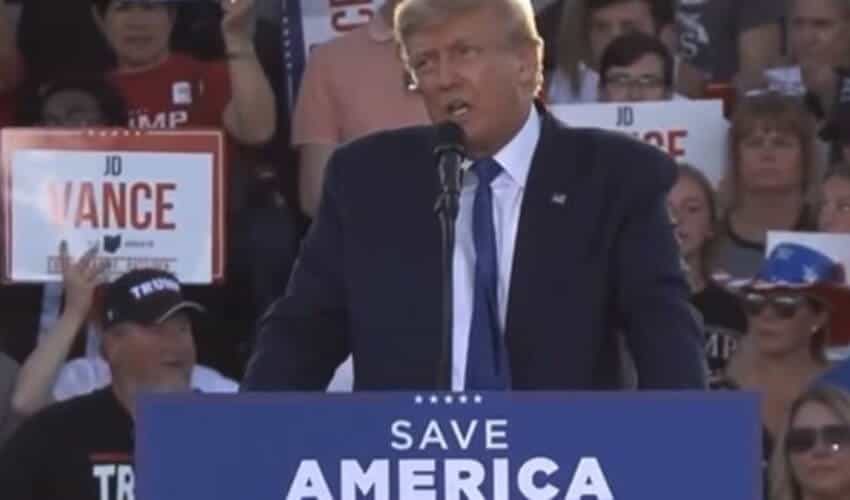 Trump, who is aiming to return to the White House, pounced on the Biden administration's adoption of his signature policy.
"As I have stated often, over thousands of years, there are only two things that have consistently worked, wheels, and walls!" he wrote on social media.
"Will Joe Biden apologize to me and America for taking so long to get moving, and allowing our country to be flooded with 15 million illegals immigrants, from places unknown. I will await his apology!" Trump said.
With reports from El Universal, Expansión, AP, Reuters and The Washington Post