President López Obrador intends to propose at least three constitutional changes during the final month of his six-year term, provided the ruling Morena party and its allies win a congressional supermajority at next year's federal elections.
López Obrador will leave office at the end of September 2024, while deputies and senators elected at next year's elections will take their seats in Congress at the beginning of the same month.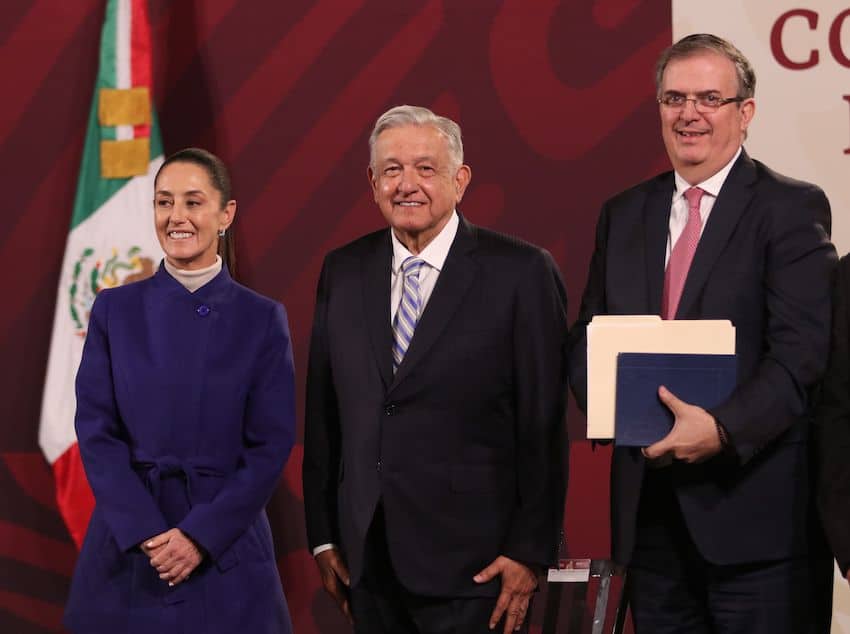 Morena (which AMLO founded) and its allies currently have a simple majority in both houses of Congress, but if they win 334 seats in the Chamber of Deputies and 86 seats in the Senate next year, they will have the two-thirds majority required to make changes to Mexico's constitution.
If that occurs, López Obrador would have a brief window of opportunity to push constitutional changes through Congress before he hands over the presidential sash to his successor.
He said Tuesday that he intended to send at least three proposals for constitutional reform to Congress in September 2024 if Morena and its allies have a supermajority.
AMLO elaborated on one of his planned proposals, saying that he would seek to change the constitution so that citizens are tasked with electing the country's Supreme Court justices and other judges.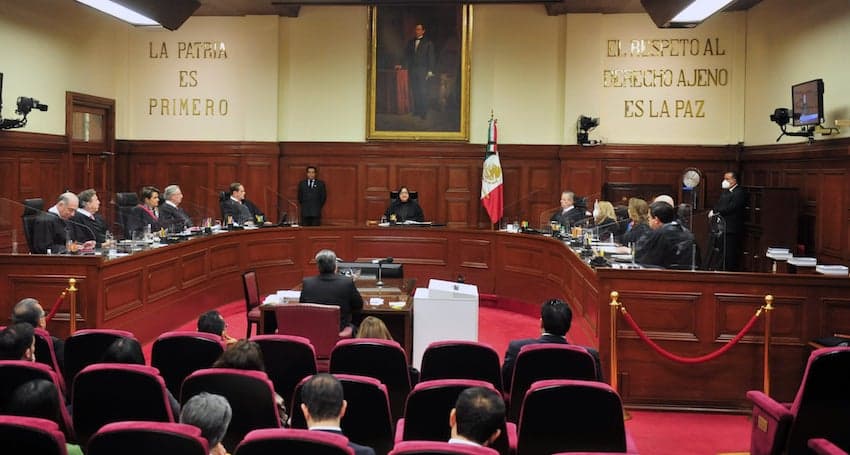 "Why [do we have] this crisis in the judicial power? Why did that power completely atrophy? Because it was used it as a bargaining chip," he said before railing against previous governments' nomination of Supreme Court justices and other judges who he claimed are "at the service of the conservative bloc."
Ordinary citizens must contribute to the "renewal" of the judicial branch, López Obrador said, adding that "the people are the ones who can purify public life."
The president's remarks came after the Supreme Court on Monday struck down part of his controversial electoral reform package citing violations of legislative procedure by the federal Congress.
In his final days as president, López Obrador could seek to enshrine changes to Mexico's electoral system in the constitution — as he attempted to do last year — and return control of the National Guard to the Defense Ministry (Sedena).
The Supreme Court ruled last month that placing the National Guard under Sedena's control was unconstitutional, prompting the president to declare he would send a constitutional bill to Congress on Sep. 1, 2024, to put the security force back under the supervision of the military.
AMLO said Tuesday that he could also seek to enshrine the provision of government benefits for people with disabilities in the constitution. On Thursday, he urged citizens to vote at the June 2, 2024 elections in favor of the "transformation" he claims his government is carrying out.
"You have to vote not just for the [Morena] candidate for president, you have to vote for the lawmakers, the candidates for deputies and senators, so that the transformation has a qualified majority," López Obrador said before attempting to depict the vast difference between his vision for Mexico and that offered by opposition parties that were in power in previous decades, namely the Institutional Revolutionary Party and the National Action Party.
"… Do you want transformation? Do you want the transformation to continue or not? That is what the vote is about. Do you want the corrupt to return? You already know who to vote for. Do you want the transformation to continue? You also know [who to vote for]. Do you want classism to continue? Do you want to continue being humiliated? You already know who to vote for," he said.
"Do you want racism to continue? … Do you want discrimination to continue? … Do you want … the assets of the nation to be handed over to private interests and foreigners? You already know who you have to vote for. For the good of all do you want the poor to come first? … Do you want pensions for seniors to continue? You already know who to vote for. Do you want the Supreme Court justices to continue earning 500,000 or 600,000 pesos a month?" López Obrador continued.
"… It's all very clear. … Which party [should you vote for]? Well, it's up to each person to decide," he said before expressing confidence that "the people" will be aware of the consequences of their choice.
Mexico News Daily