The National Electoral Institute (INE) has ordered President López Obrador to abstain from speaking about electoral issues after a leading aspirant to the opposition bloc's 2024 presidential candidacy complained about remarks he made about her at his morning press conferences.
National Action Party (PAN) Senator Xóchitl Gálvez — who López Obrador claims has already been chosen as the presidential candidate for the Broad Front for Mexico — filed a complaint with INE in which she asserted that the president's comments about her reproduced "patterns and historical standards that have always placed women below the interests and strategies of men."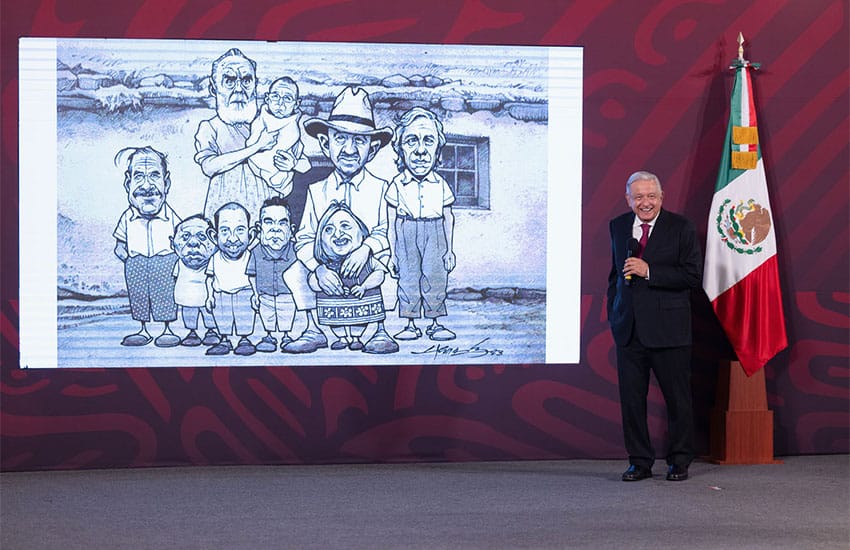 She also alleged that López Obrador made an improper use of public resources and violated principles of equity and impartiality by making derogatory remarks about her at four press conferences held this month.
The Democratic Revolution Party, which along with the PAN and the Institutional Revolutionary Party formed the Broad Front for Mexico, also complained about the president's commentary on those aspiring to contest the June 2, 2024 presidential election.
López Obrador has claimed that Gálvez is the "candidate of the mafia of power" and a "puppet of the oligarchy," among other disparaging remarks.
The INE's Complaints Commission ruled on Thursday that the president must abstain from making comments and expressing opinions about electoral issues, "whether they are positive or negative, ensuring that his conduct is in accordance with the constitutional principles of impartiality and neutrality."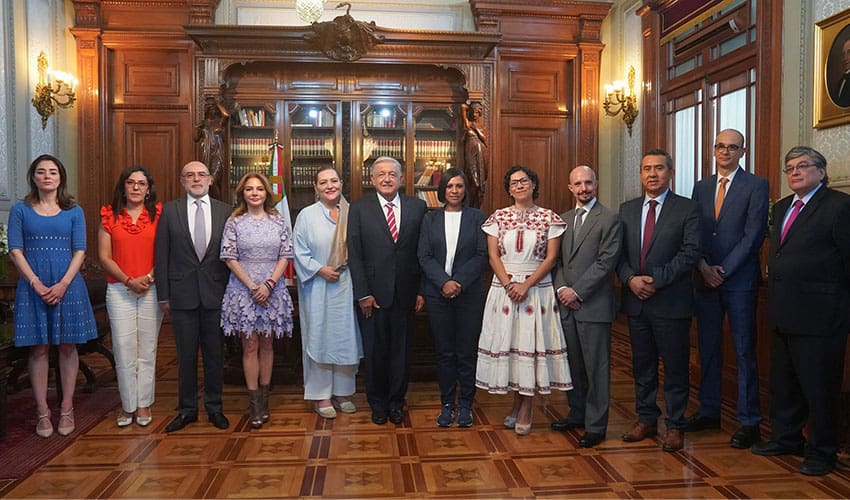 The Complaints Commission issued a similar directive to the president's office. It also ordered the president's office to remove from the internet audio, video and transcripts of five of López Obrador's press conferences held earlier this month, or erase the sections in which the president made remarks deemed to be impermissible.
Electoral councilor Claudia Zavala, who is president of the Complaints Commission, said that the INE clearly explained to López Obrador at a National Palace meeting last month what he can and can't say at his morning press conferences to avoid falling foul of electoral rules.
She also noted that the president himself proposed a rule for the ruling Morena party's 2024 candidate selection process which precludes him from making positive or negative comments about the six aspirants to the nomination. He should also refrain from speaking about the aspirants to the Broad Front for Mexico candidacy, Zavala said.
López Obrador has asserted that he is within his rights to speak about Gálvez and other opposition aspirants because the official INE electoral process in the lead-up to the 2024 presidential elections doesn't start until September. However, both Morena and the Broad Front have launched their own processes to select standard bearers who will become their presidential candidates.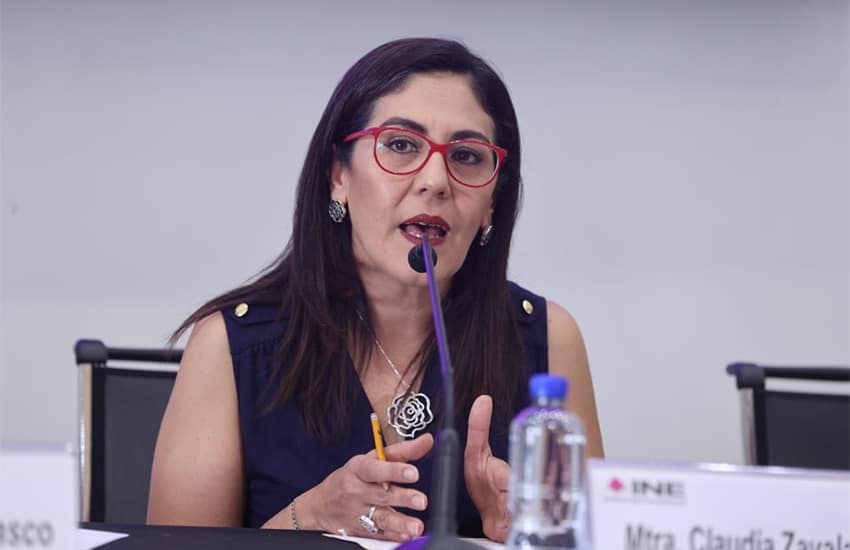 López Obrador said on Friday that the INE "wants to silence me" and jested that he would have to appear at his press conferences with tape over his mouth.
"They don't want me to speak. Where does that leave freedom of speech and the right to reply and the right to dissent? Aren't they basic principles of democracy?" he said at his press conference, held Friday in La Paz, Baja California Sur.
"If they don't want me to speak about [the opposition presidential aspirants], the fairest thing [would be] for them not to speak about me because if they speak about me I'll have the right of reply," López Obrador said.
Gálvez, who joked on Twitter that the president might have a crush on her given how much he talks about her, wrote "the law is the law" on the same social media site after the INE's Complaints Commission issued its directives on Thursday.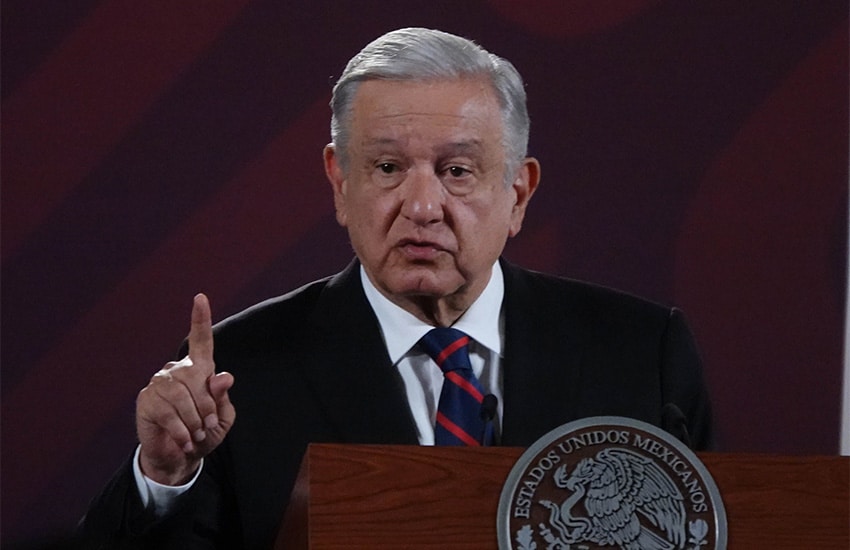 The senator's profile has increased markedly since she announced in late June that she would seek the Broad Front's candidacy.
"I'm going to be the next president of Mexico," she declared in a video message filmed outside the National Palace.
Gálvez, an indigenous Otomí woman, was born into a family of modest means in Tepatepec, Hidalgo. Her background could give her an advantage with millions of poor Mexicans — the same people who make up a large part of López Obrador's support base.
Jorge Guajardo, a former Mexican ambassador to China and consul general in Austin, Texas, said on Twitter late last month that "it's going to be interesting listening to President López Obrador trying to convince us that someone with the surname Sheinbaum or Ebrard Casaubón is more representative of that Mexico in which he seeks to divide us than someone named Xóchitl."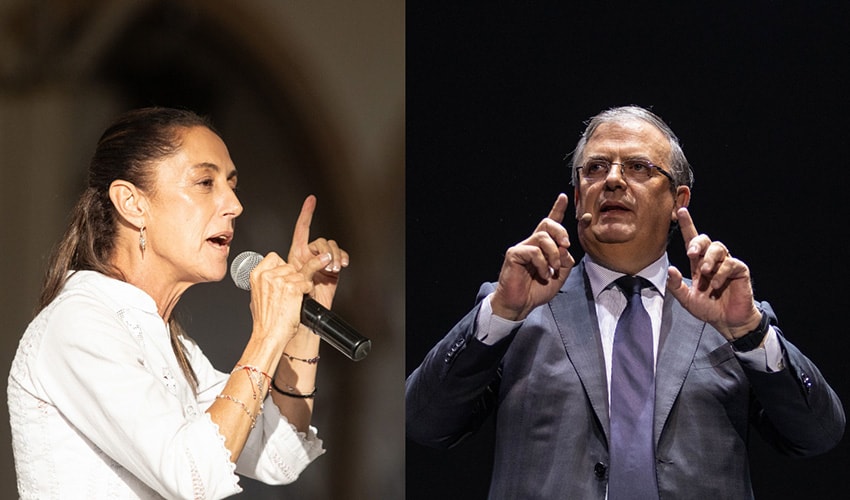 Former Mexico City mayor Claudia Sheinbaum and ex-foreign minister Marcelo Ebrard are the leading aspirants to the Morena nomination.
When López Obrador claimed at his July 3 press conference that Gálvez had been chosen as the Broad Front candidate by an "oligarchy" led by businessman Claudio X. González, he asserted that she was selected "because they suppose that if she was born in a pueblo [town] she'll have the support of the pueblo [people]."
However, the senator is "not of the people" but rather "part of the conservatives," he claimed.
With reports from El Financiero, Expansión, El País and Reforma