President López Obrador said Tuesday that he will discuss pan-American economic integration and development with United States President Joe Biden during a bilateral meeting to be held during the 2023 Asia-Pacific Economic Cooperation (APEC) summit in San Francisco.
Speaking at his morning press conference, López Obrador said that the bilateral talks will take place during the Nov. 15-17 APEC leaders' meeting, at which officials of the 21 member economies will be present.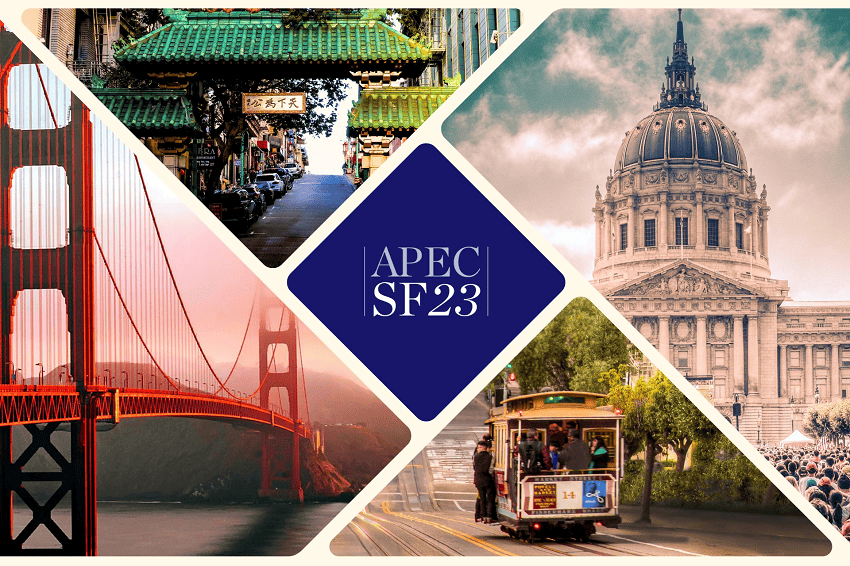 "What I'm proposing [to Biden] is that we don't limit ourselves to consolidating the market and economic activity in North America, but rather seek the integration of all the American continent," he said.
During bilateral talks in January, López Obrador urged Biden to lead a "new policy of economic and social integration on our continent."
He said Tuesday that economic integration in the Americas is "fundamental" and asserted that the countries of the region "complement each other."
Economic integration of Western Hemisphere nations would make the Americas a "stronger" and "more important" region of the world, López Obrador said.
"This is what allowed … the rise of Europe, … first [as the] European Community and then [as] the European Union. That [is what we want] for America, all of the Americas," he said.
López Obrador also said he would insist on a medium and long-term focus on the "comprehensive development" of the countries of the Americas
"… I'm also suggesting that a development plan can be implemented in all of the Americas, something like the Alliance for Progress," he said, referring to the regional plan initiated by former U.S. president John F. Kennedy in 1961.
"… In that time due to political issues, ideological issues, two or three countries weren't included," López Obrador said, adding that his proposal is for all of the nations of the region to be included.
"[I'm proposing] a plan that we can carry out to attend to the people, to address … the migration phenomenon, so that there is justice … and also to combat violence," he said.
"All this concerns us a lot. It's also proven that the best thing is development, the best thing is [economic] growth with wellbeing," López Obrador said, adding that he believed that an agreement between all the nations of the Americas "can be achieved."
The president has long advocated integration of and dialogue between all Western Hemisphere countries. He didn't attend the 2022 Summit of the Americas in Los Angeles because the United States government didn't invite Cuba, Venezuela and Nicaragua.