Chile will temporarily assume the presidency of the Pacific Alliance trade bloc to diffuse the diplomatic tensions that followed Mexico's refusal to cede the position to Peru.
The agreement was finalized on Wednesday, in a meeting in Santiago de Chile between representatives of the Pacific Alliance countries of Mexico, Chile, Peru and Colombia. Chile will hold the presidency for a month, after which time it will pass to Peru on Aug. 1.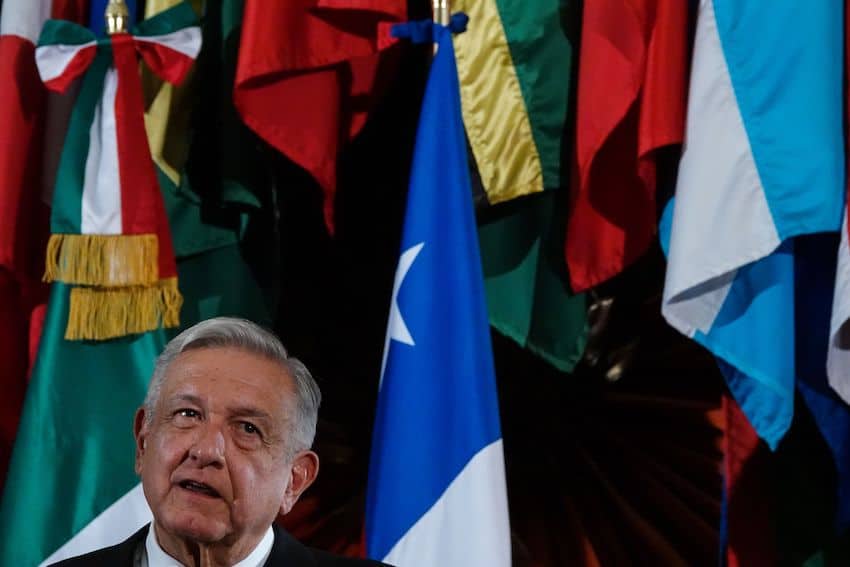 "We have always recognized Peru's right to exercise the pro tempore presidency," Chile's Foreign Minister, Alberto van Klaveren, said at a press conference. "We have assumed the responsibility of acting as intermediaries to resolve this situation."
Mexico was supposed to hand over the rotating presidency to Peru in late 2022 or early 2023 but refused because President López Obrador considered the current Peruvian government under President Dina Boluarte to be illegitimate. Boluarte took over after former president Pedro Castillo attempted to dissolve congress ahead of an impeachment vote in December 2022. Castillo was arrested and remains in state custody.
Castillo's arrest caused mass protests in Peru which Boluarte's government repressed forcefully, leaving at least 60 civilians dead between December 2022 and March 2023. Though initially Boluarte said she would move up the scheduling of general elections, she recently stated that she will remain president through 2026.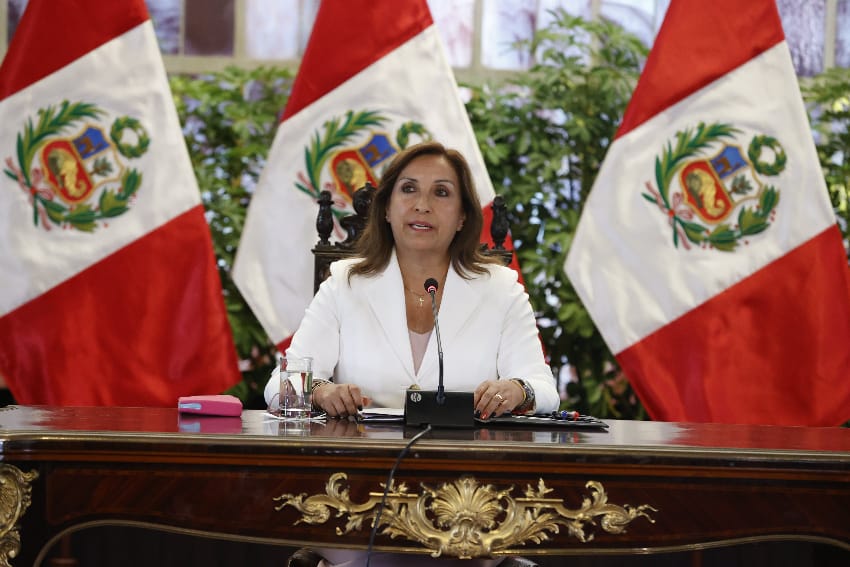 AMLO was an outspoken supporter of Castillo throughout the crisis, claiming the Peruvian leader was the victim of a conspiracy by Peru's oligarchy. After Castillo was ousted, AMLO offered asylum to his family and put diplomatic relations on hold with Peru.
Months of tensions followed in which both countries withdrew their ambassadors and AMLO challenged Boluarte's legitimacy to hold the Pacific Alliance's leadership.
"I do not want to hand over [the presidency] to a government that I consider spurious," AMLO said in February. "I don't want to legitimize a coup."
The spat threatened to escalate further when Peru's foreign minister, Ana Cecilia Gervasi, condemned AMLO's comments as "interventionist, irresponsible and ideological," and suggested that withholding the presidency could "have consequences in the international legal community."
The Peruvian Congress went as far to declare AMLO persona non grata for his comments in May, after having done the same to Colombian president Gustavo Petro in February after Petro compared Peru's national police to "Nazis marching against their own people."
However, AMLO conceded that he would let the other members of the Pacific Alliance decide the Pacific Alliance question, paving the way for this week's rapprochement.
Following Wednesday's agreement, Mexican Foreign Minister Alicia Bárcena passed the bloc's leadership to Van Klaveren, in a ceremony also attended by Renzo Villa Prrado, chargé d'affaires of Peru in Chile. Van Klaveren stressed that Chile accepted the temporary presidency "in a spirit of brotherhood with the countries and with the consent of all members of the alliance."
"The agreement reached reflects the political will to continue betting on Latin American integration, which encourages dialogue, economic and commercial exchange," Peru's Foreign Ministry said in a statement.
"This agreement relaunches the work of the Pacific Alliance and highlights the role of diplomacy as a means to achieve commitments through dialogue."
With reports from El País, Reuters and Aristegui Noticias