The United States has expelled at least 2,400 migrants to Mexico since the pandemic-era immigration restrictions known as Title 42 expired on Thursday night.
These deportations use another set of immigration laws known as Title 8. Although some of the migrants affected are Mexican citizens, the majority are from countries such as Cuba, Venezuela, Haiti, Nicaragua and other Central American nations.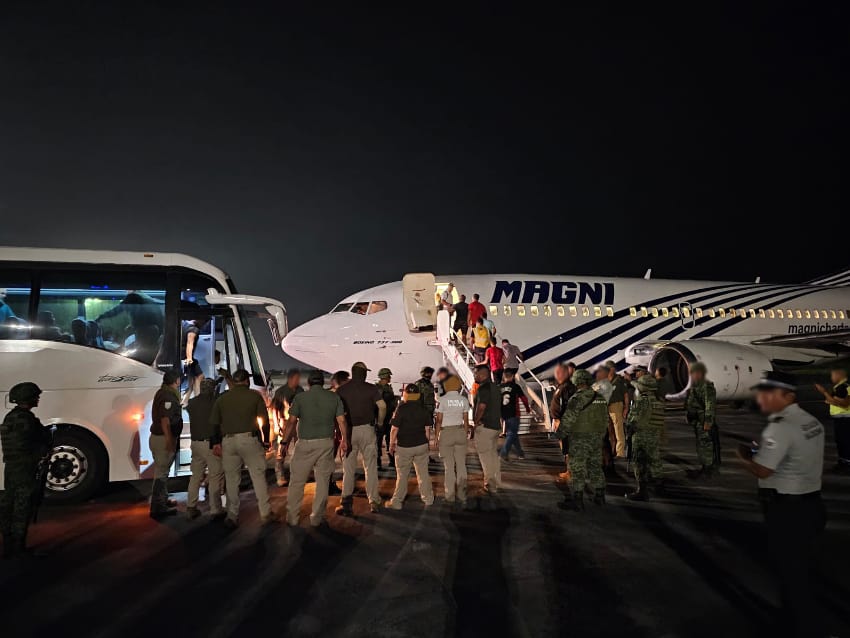 In a bilateral agreement announced in January, Mexico agreed to accept up to 30,000 foreign migrants expelled from the U.S. per month, or around 1,000 a day. These include migrants who accept "voluntary return" to Mexico rather than undergoing deportation proceedings, an option previously only available to Mexican citizens.
"This is the first time the Government of Mexico has accepted returns of non-Mexican nationals at our land border under Title 8 processes. And that's been working well over the last few days," said Blas Nuñez-Neto, assistant secretary for border policy at the Department of Homeland Security.
The names of Titles 42 and 8 both refer to the U.S. Code, which categorizes all permanent federal laws. Title 42 of the Code, which covers public health, includes a 1944 law that empowers the President to prohibit the entry into the U.S. of citizens of foreign countries whenever the Surgeon General determines "the existence of any communicable disease" in those countries that poses a "serious danger" to public health.
Unlike Title 42, which allowed U.S. authorities to immediately expel undocumented migrants without recourse to an asylum hearing, under Title 8, asylum seekers must be granted at least an initial interview.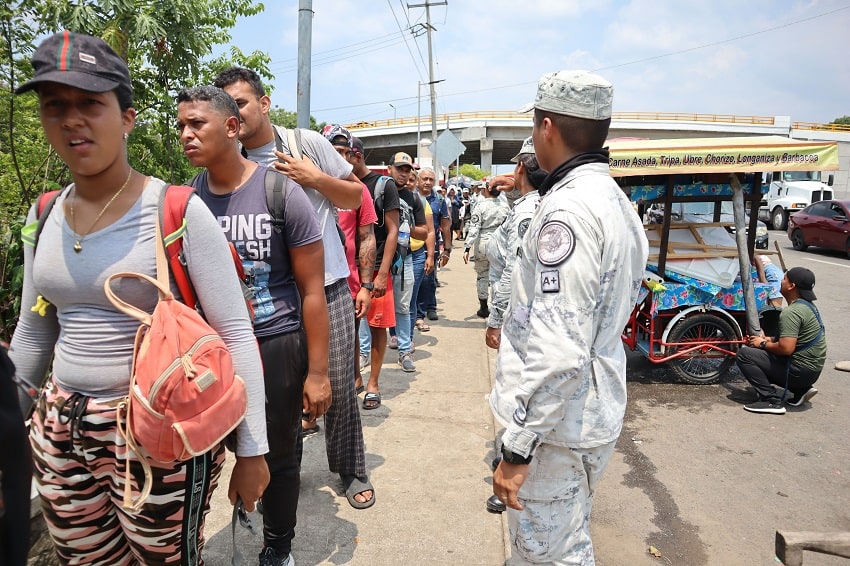 However, in a move that has faced legal challenges from the American Civil Liberties Union (ACLU), the Biden administration has made it much harder for migrants to claim asylum by prohibiting asylum to migrants who have transited through another country where they could have made a claim.
Moreover, asylum seekers are obligated to apply for asylum interviews via the CBP One app, a platform that has been criticized for its bugs. According to CBP (Customs and Border Protection), over 83,000 individuals have successfully used the app in its first four months of operation.
The UN Human Rights Commissioner and Human Rights Watch have both expressed concern about how these policies will affect the rights of asylum-seekers, and Amnesty International has characterized the mandatory use of CBP One as the sole means of seeking asylum in the US as a "clear violation of international law." 
Under Title 8, if their U.S. claim is rejected, migrants may be deported and banned from entering the U.S. for another five years, and criminally prosecuted if they attempt reentry. Under Title 42 expulsions, migrants were not further penalized for attempted reentry, although, according to medical anthropologist and migration writer Levi Vonk, CBP has regularly applied five-year bans – technically called expedited removal – to migrants "since at least the Obama administration," a practice which continued under Title 42.
"It seems that Title 8 will issue five-year bans across the board no matter what, whereas before, although the bans were issued widely, they were not issued unanimously or in a standardized way," Vonk told Mexico News Daily. "Title 8 standardizes a practice that was already in place."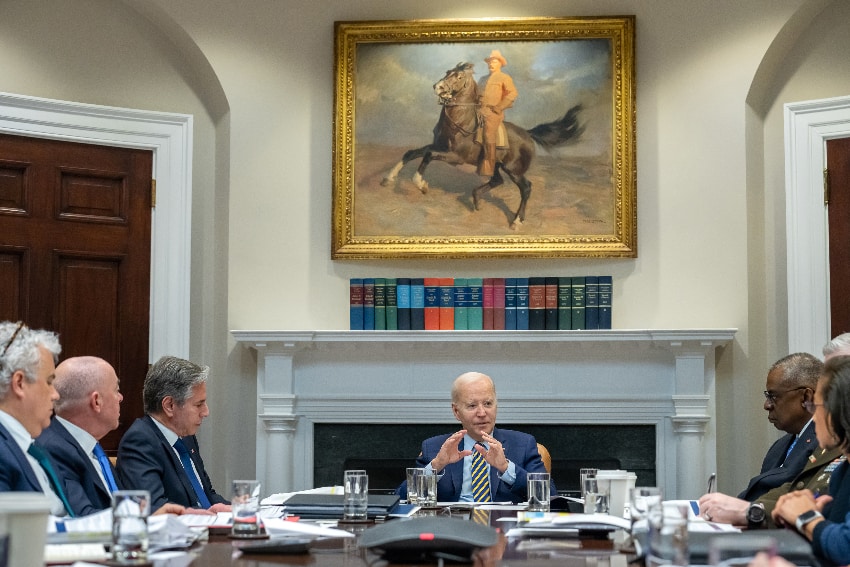 However, U.S. border authorities report they have seen a 50% drop in border crossings since Title 42 expired: from more than 10,000 encounters per day in the middle of last week to 4,200 on Saturday.
Likewise, Mexican Foreign Minister Marcelo Ebrard said on Friday that the end of Title 42 had gone smoothly, with no reports of "confrontations or situations of violence at the border," despite an estimated 15,500 migrants in the region hoping to cross.
This was in stark contrast to fears raised over previous weeks that Title 42's expiration could trigger chaotic scenes at the border, with even greater numbers of migrants seeking asylum.
"It is still early. We are in day three. But we have been planning for this transition for months and months," U.S. Homeland Security Secretary Alejandro Mayorkas said on Sunday.
Preparations have included "dissuasive patrols" by the Mexican National Guard (GN) at the northern border, aimed at avoiding confrontations with groups of migrants.
Last week, President López Obrador announced stepping up National Guard presence on Mexico's southern border, emphasizing that members of the GN were instructed to "not use force" with migrants, who have continued arriving in large numbers.
The New York Times reported that, according to National Immigration Institute (INM) data, Mexico issued 30,000 humanitarian visas in Chiapas from April 2 to May 3, which is triple the monthly average.